Posted by Jan Kocbach, 22 Feb 2011@17:11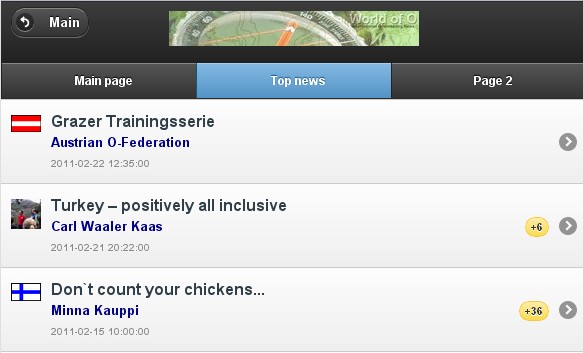 I am currently working on an iPhone/iPad/Android App for World of O. The basis for this work is a WebApp which can be tested here:
I usually don't publish half-finished work, but as I'm too busy to finish this off the next few weeks, I thought I'd rather let you get the chance to test this now, and give me some feedback! My initial testing indicates that it is a bit slow on Android – I'm looking into some possibilities there. All feedback is welcome.