Posted by Jan Kocbach, 27 Mar 2011@16:07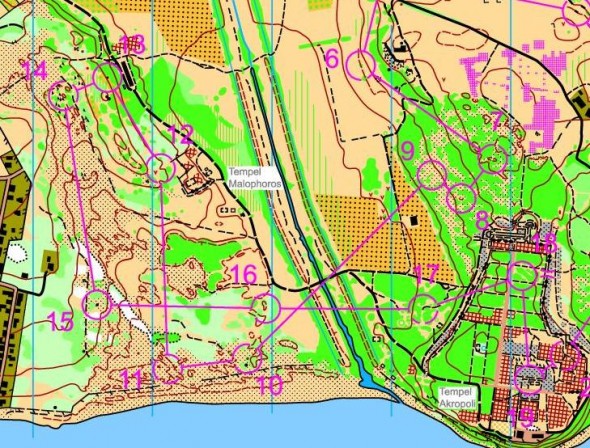 Audun Weltzien and Annika Billstam took the overall MOC victories – whereas Vaajakosken Terä and Halden SK took the victories in the Spring Cup Relay. See maps from all three MOC and Spring Cup days below.
At the Mediterranean Open Championship (MOC), Weltzien did three strong races – and won the overall after victory with nearly three minutes ahead of Øystein Kvaal Østerbø today. The last MOC race today was a middle distance race in terrain made tricky through the many green areas which were difficult to read on the map (see map extract above).  Annika Billstam barely managed to hold Sarah Rollins and Angela Wild behind her in the overall standings – finishing third behind Wild and Rollings today.
At the Spring Cup relay, Vajakosken Terä took the victory after some confusion with disqualified teams – IFK Göteborg and Pan-Kristianstad came to the finish as winners and second place – but both these teams were disqualified due to running through a forbidden area according to orientering.no. Instead Vajakosken Terä took the victory – Vajakosken Terä was first into the finish, but had however first been disqualified due to a missing registration at a control (but the control in the forest showed that the team had been there, and Vajakosken Terä was thus reinstated at the results list according to orientering.no).
Maps
Here you find maps from the MOC and Spring Cup races this weekend.
Results MOC 2011
MOC 2011 consisted of three races – two sprints and one middle distance race. The sprint the second day had a very interesting part – see this video from Emiliano Corona to get an impression: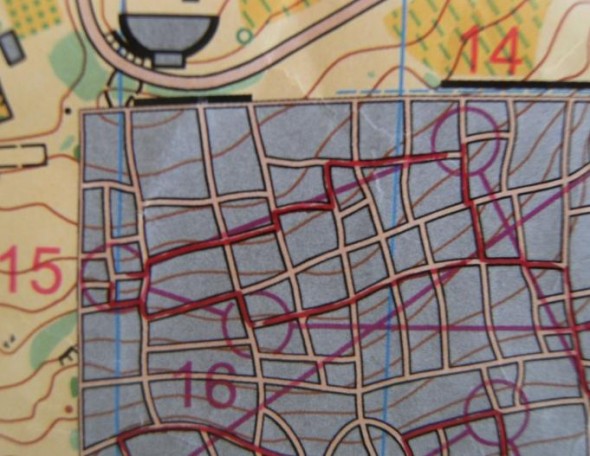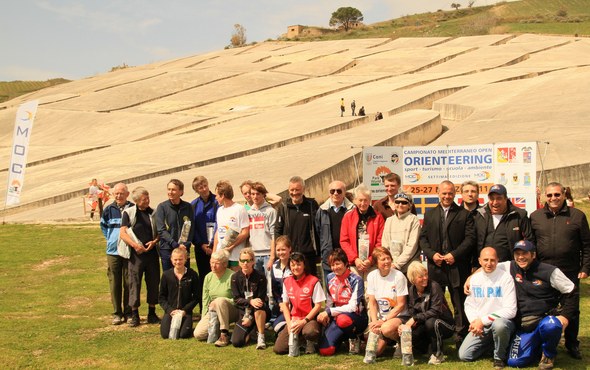 Results men overall
1. Weltzien Audun H. NOR 19.41 ( 2) 17.18 ( 1) 37.24 (1 ) 74.23
2. Lysell Jerker SWE 19.57 ( 4) 17.50 ( 2) 40.13 (2 ) 78.00 3.37
3. Osterbo Oystein Kva NOR 19.11 ( 1) 18.59 ( 5) 41.13 (3 ) 79.23 5.00
4. Gvildys Jonas Vytau LTU 20.16 ( 6) 18.25 ( 4) 42.15 (5 ) 80.56 6.33
5. Tenani Alessio ITA 20.14 ( 5) 19.03 ( 6) 41.44 (4 ) 81.01 6.38
6. Lind William SWE 20.26 ( 8) 18.01 ( 3) 45.02 (10) 83.29 9.06
7. Seppi Marco ITA 20.27 ( 9) 19.51 ( 8) 43.31 (7 ) 83.49 9.26
8. Carraglio Michele ITA 22.17 (14) 21.10 (16) 44.11 (8 ) 87.38 13.15
9. Negrello Manuel ITA 21.52 (11) 20.38 (11) 45.28 (12) 87.58 13.35
10. Lombriser Stefan SUI 21.47 (10) 20.16 ( 9) 47.44 (15) 89.47 15.24
Results women overall
1. Billstam Annika SWE 19.22 ( 2) 17.34 ( 2) 41.16 (3 ) 78.12
2. Rollins Sarah GBR 20.00 ( 5) 17.54 ( 3) 40.57 (2 ) 78.51 0.39
3. Wild Angela SUI 20.05 ( 6) 18.51 ( 6) 40.50 (1 ) 79.46 1.34
4. Friederich Rahel SUI 19.25 ( 3) 18.41 ( 5) 42.00 (4 ) 80.06 1.54
5. Brodmann Ines SUI 19.17 ( 1) 20.16 ( 7) 42.42 (5 ) 82.15 4.03
6. Eliasson Lena SWE 19.58 ( 4) 16.47 ( 1) 45.57 (8 ) 82.42 4.30
7. Egseth Elise NOR 22.13 (13) 18.33 ( 4) 44.28 (7 ) 85.14 7.02
8. Olsson Johanna SWE 21.00 ( 8) 20.37 (10) 44.16 (6 ) 85.53 7.41
9. Guizzardi Michela ITA 20.37 ( 7) 20.33 ( 9) 46.33 (10) 87.43 9.31
10. Johansson Emma SWE 22.12 (12) 20.28 ( 8) 46.33 (10) 89.13 11.01
Results Spring Cup Relay 2011
Men (official)
1 3 FIN-Vaajakosken Terä 1 3:35:00
Juha Sorvisto 84 55:40
Anders Nordberg 78 52:29
Pasi Ikonen 80 38:21
Jonne Lakanen 79 1:08:30
2 9 SWE-Göteborg-Majorna OK 1 3:36:32
Vegard Brun Saga 55:24
Ola Martner 54:43
Johan Strand 40:03
Johan Runesson 1:06:22
3 31 NOR-HaldenSK 1 3:42:16
Jon Pedersen 80 56:12
Søren Bobach 89 53:53
Marius Bjugan 81 40:23
Olav Lundanes 87 1:11:48
Women (official)
1 101 NOR-HaldenSK 1 2:43:36
Celine Dodin 79 51:38
Ida Marie Næss Bjørgul 88 52:41
Galina Vinogradova 79 59:17
2 113 NOR-HaldenSK 2 2:50:49
Hollie Orr 89 52:00
Elena Roos 91 57:30
Léa Vercellotti 89 1:01:19
3 118 SWE-Göteborg-Majorna OK 1 2:55:15
Bodil Halvarsson 59:36
Petra Halvarsson 1:00:01
Lina Strand 55:38
Results Spring Cup Classic 2011
Men Saturday Long (unofficial results – from live results)
1 Olav Lundanes NOR-HaldenSK 1:12:17
2 Francois Gonon SWE-IFK Göteborg 1:14:27
3 Johan Runesson SWE-Göteborg-Majorna OK 1:15:24
4 Gernot Kerschbaumer SWE-OK Pan Kristianstad 1:15:54
5 Claus Hallingdal Bloch SWE-OK Pan Kristianstad 1:16:08
6 Søren Bobach NOR-HaldenSK 1:17:11
7 Adam Kovacs SWE-OK Pan Kristianstad 1:17:37
8 Rasmus Djurhuus NOR-Kristiansand OK 1:18:04
9 Søren Schwartz SWE-IFK Göteborg 1:18:07
10 Vincent Coupat NOR-HaldenSK 1:18:50
Women Saturday Long (unofficial results – from live results)
1 Signe Søes SWE-IFK Lidingö 0:56:50
2 Maja Alm SWE-Ulricehamns OK 0:58:13
3 Annika Rihma DEN-Farum Tisvilde OK 0:59:07
4 Ida Marie Næss Bjørgul NOR-HaldenSK 1:00:26
5 Celine Dodin NOR-HaldenSK 1:00:49
6 Galina Vinogradova NOR-HaldenSK 1:01:27
7 Lina Strand SWE-Göteborg-Majorna OK 1:01:50
8 Hollie Orr NOR-HaldenSK 1:02:30
9 Léa Vercellotti NOR-HaldenSK 1:06:27
10 Signe Klinting SWE-Ulricehamns OK 1:07:48