Todays leg is a really long and interesting leg from this years Norwegian Champs long distance at September 13th in the Hamar region north of the Norwegian capital Oslo. For runners not used to Nordic terrain, one these legs will definitely be a real challenge!
First take a look at the map without routes – and think about how you would attack this leg (if the map is too small, you may click on it to get it larger – click again outside the map to close it):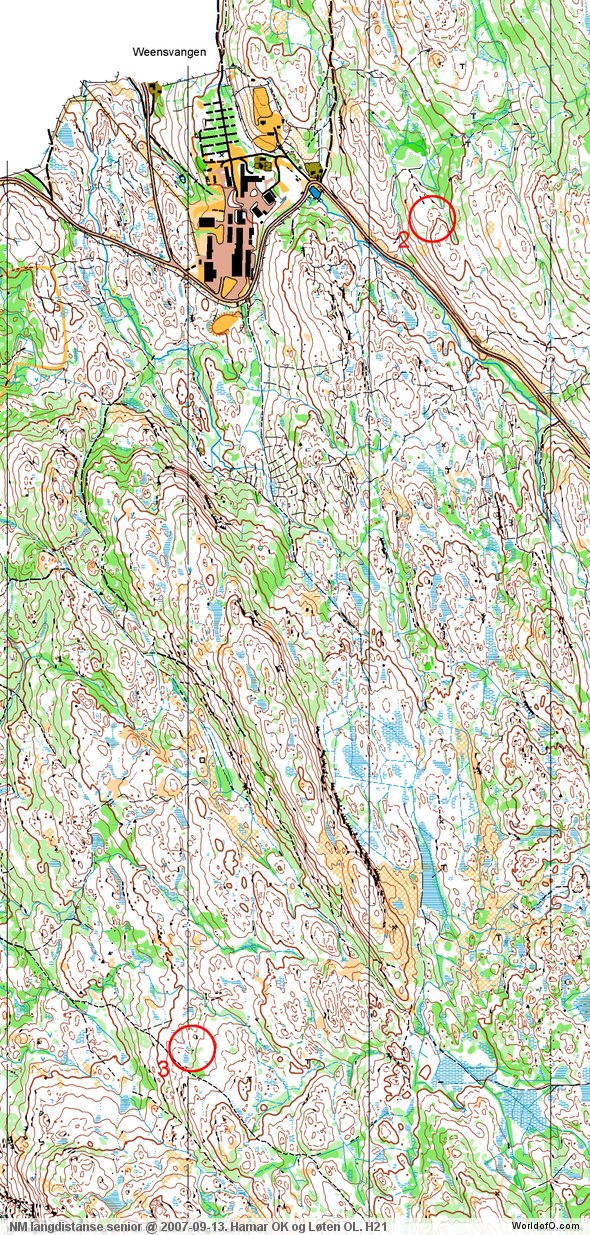 Update 2020: WebRoute
Back in 2007 there was no WebRoute in Route to Christmas – this has now been added to all old 'Route to Christmas' in March 2020. You can draw your own route using the 'Webroute' below. Think through how you would attack this leg, and draw the route you would have made.
Then you can take a look at how the runners who have drawn their route choice solved this leg: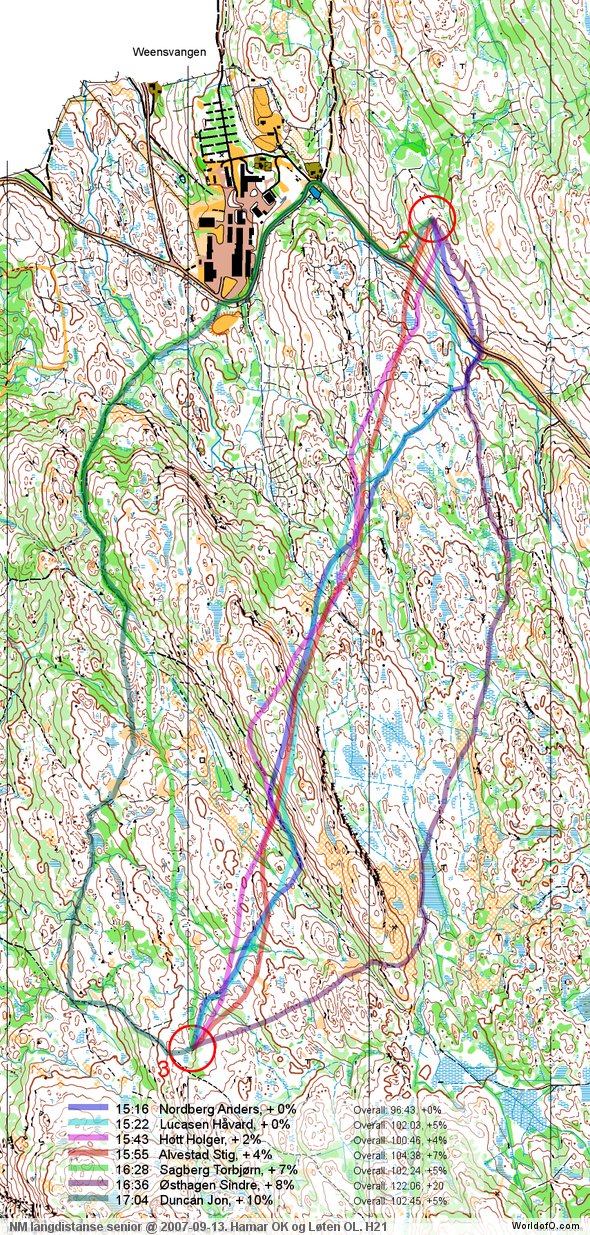 The conclusion? I guess being though and going straight is the thing here, if you manage to keep the speed up…

Source: Routegadget at this location.