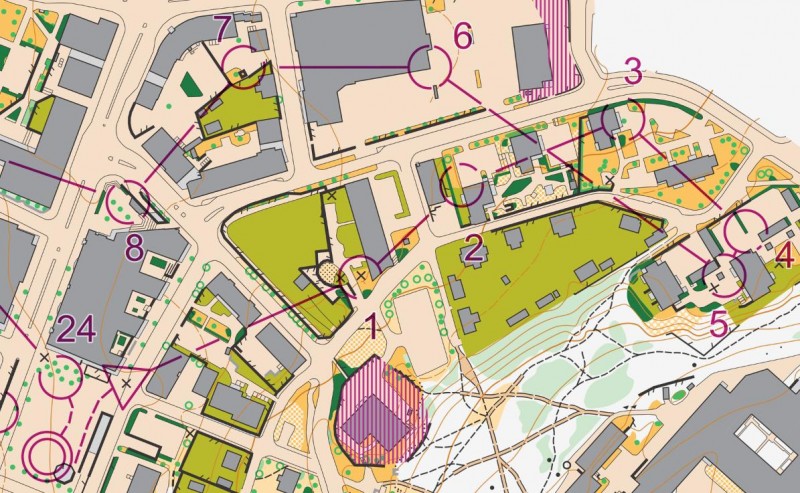 [With Maps and Results] Yannick Michiels has been fighting his way towards the top for several years – today the fast athlete from Belgium took his and Belgium's first World Cup victory on the Sprint in Lohja, Finland which marked the opening of the Orienteering World Cup 2017. Maja Alm (Denmark) won the women's class.
Michiels won after a tight battle with Matthias Kyburz (Switzerland) – both making nearly no mistakes and keeping the rest of the field at a safe distance. Emil Svensk (Sweden) finished third with Martin Regborn (also Sweden) in 4th and Spanish Antonio Martinez Perez (Spain) in 4th.
In the women's class Maja Alm took revenge after yesterday's double loss in the Sprint Relay – first losing the sprint to Helena Jansson (Sweden) and then getting disqualified. Today Alm was back on top with a 10 second gap to Tove Alexandersson (Sweden) in second with Lina Strand (Sweden) in third 25 seconds behind. This was a great Swedish day with also a fourth place for Sweden with Karolin Ohlsson.
Maps and GPS-tracking
World Cup Round 1 Finland Sprint Men

» See map in omaps.worldofo.com
World Cup Sprint Women

» See map in omaps.worldofo.com
Men
Women