Just a small bonus leg from this years Norwegian Champs long distance at September 13th covered at December 22nd. The main thing here is not the route choices in themselves, but rather what happens when you are really tired (after the long leg covered on December 22nd and 17 more demanding legs) and have just passed the assembly area for the last small loop starting with an uphill through dense forest… Enjoy the holidays!
First take a look at the map without routes – and think about how you would attack this leg (if the map is too small, you may click on it to get it larger – click again outside the map to close it):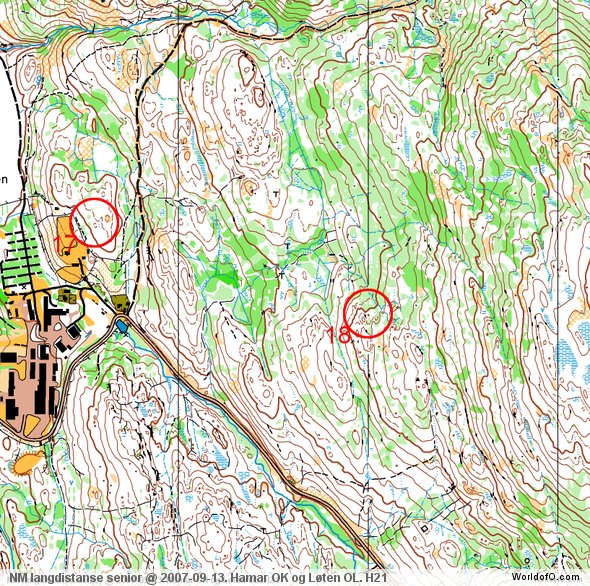 Update 2020: WebRoute
Back in 2007 there was no WebRoute in Route to Christmas – this has now been added to all old 'Route to Christmas' in March 2020. You can draw your own route using the 'Webroute' below. Think through how you would attack this leg, and draw the route you would have made.
Then you can take a look at how the runners who have drawn their route choice solved this leg: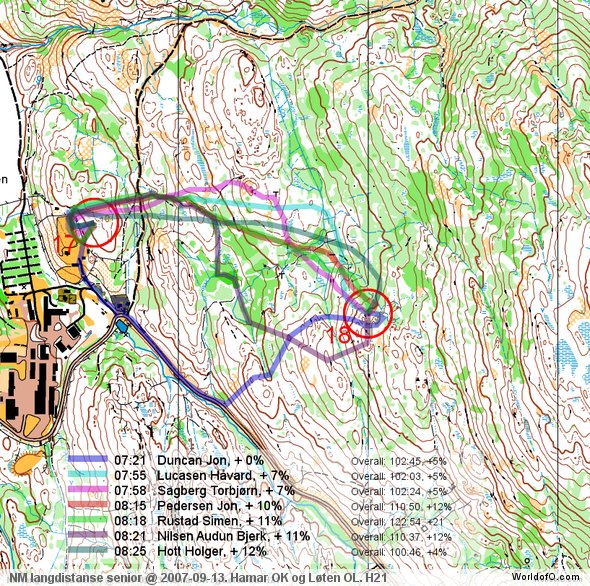 Source: Routegadget at this location.