In today's leg in Route to O-Season 2020 we travel to Australia – to the Australian Relay championships. The chosen leg is the 7th leg. 
As we enter the final part of "Route to O-Season 2020″ we now start getting in to the tips for Route To O-Season that have been put on hold as there is some more work to prepare them (or analysis doesn't look so nice, like for this one). Still, the legs in themselves are fine, so please enjoy! For this one we also have some great added info. Thanks to Andrew Lumsden for the tip and the extra material & info.
The Hill End map is New South Wales' best area of gold mining terrain. The area was mined for gold in the late 19th century. The main valleys on the leg are quite deep with earth banks to negotiate. On the other hand, the white flatter areas are very fast running eucalypt forest – under 4 min/km. The locals drive their 4 wheel drives into the forest and collect all the fallen timber for fire wood. It's an area that is not easy to set good route choices in, but course setter Jim Forbes found a cracker. 

The Bulletin for the Relays said the fight on the straight line between 6 and 7  "consists of dense tea tree with impenetrable blackberries running along the creek. The creek has high, often impassable earth banks. The area surrounding this area of fight has numerous dangerous and difficult to see mine shafts (which will be taped for the events). There are almost certainly unmapped mine shafts in the fight."
The leg is as usually first provided without routes – you may take a look at it and think about how you would attack this leg (if the image is too small, you may click on it to get it larger):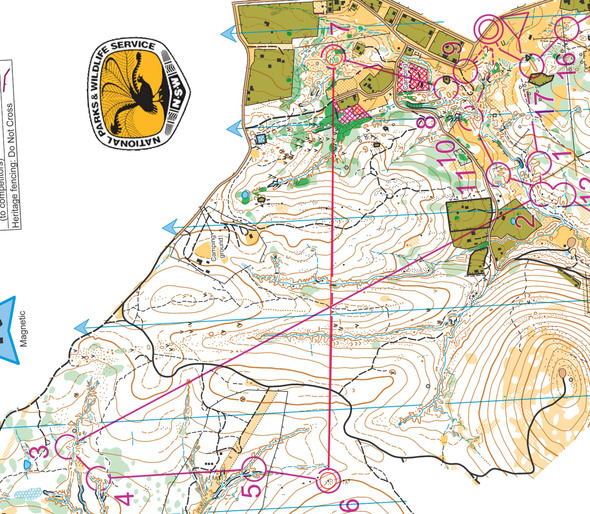 Webroute
Next you can draw your own route using the 'Webroute' below. Think through how you would attack this leg, and draw the route you would have made. Some comments about why you would choose a certain route are always nice for the other readers.
Then you can take a look at how the runners have solved this leg below. It was tricky to get this out from RouteGadget in a nice way, so I have taken out the most important routes separately.  Based on the comparison of split times and routes, it looks like going all the way around to the right might be the best choice (Jarrah Day) – that also makes perfect sense as it is not that much longer and features lot of road and path running….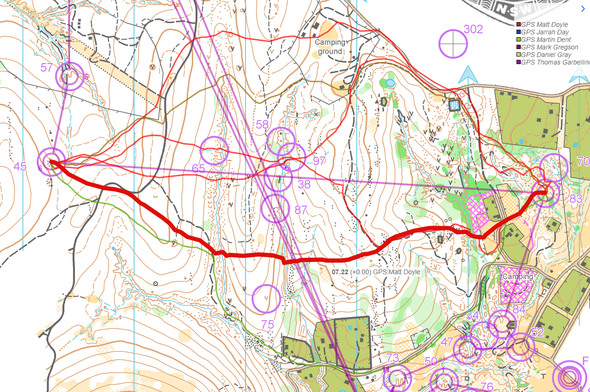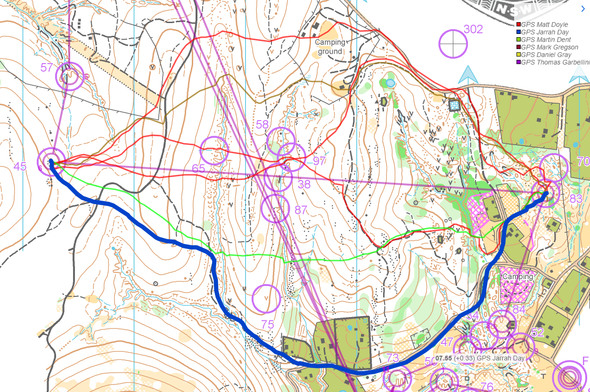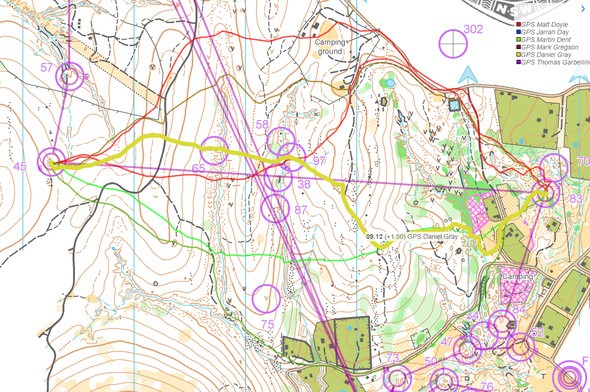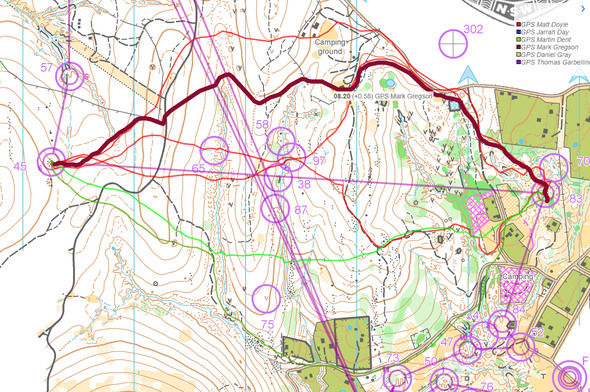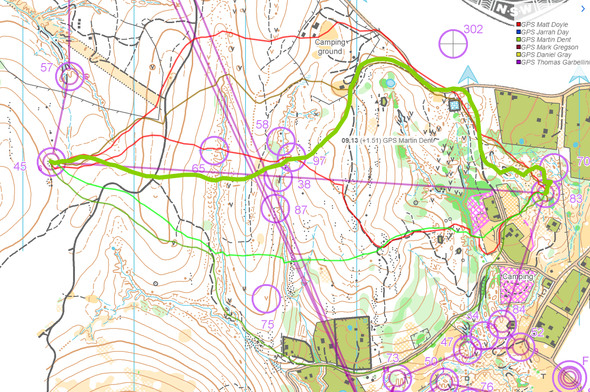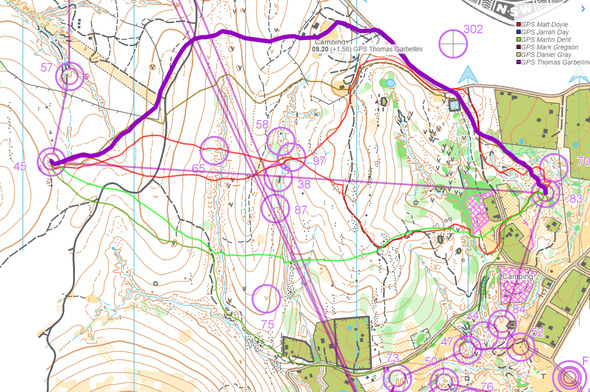 Density map
See below for a density map of some of the ones who have drawn their routes so far (available during the day when some readers have drawn their route).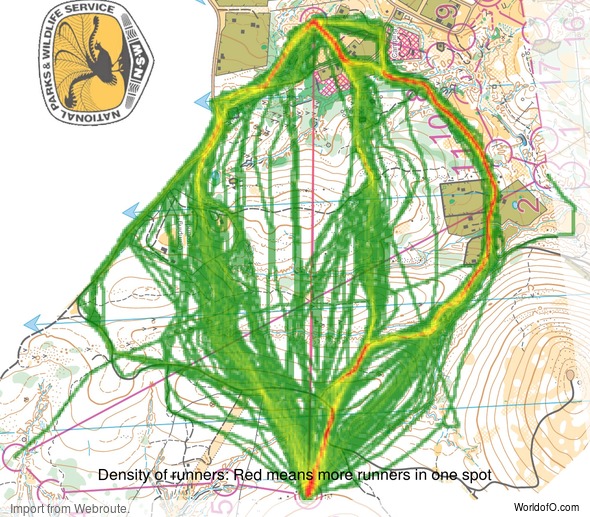 Additional information
You find the complete map in omaps.worldofo.com at this location.
Route to O-Season 2020 series
Route Choice Challenges while waiting for the real action: With the upcoming orienteering season indefinitely on hold in large parts of the the world due to COVID-19, regular orienteering route choice challenges may be one way to make sure those orienteering skills don't get completely rusty. I'll try to keep these coming daily, but need help from all of you out there to keep them coming and to keep up a certain quality.
Tips on good route choice challenges – either from races/trainings (even cancelled ones) or theoretical ones with accompanying analysis – are very welcome (please e-mail to jan@kocbach.net).
Not all legs are taken for the interesting routechoice alternatives – some are also taken because the map is interesting – or because it is not straightforward to see what to do on a certain leg. Any comments are welcome – especially if you ran the event chosen for todays leg!