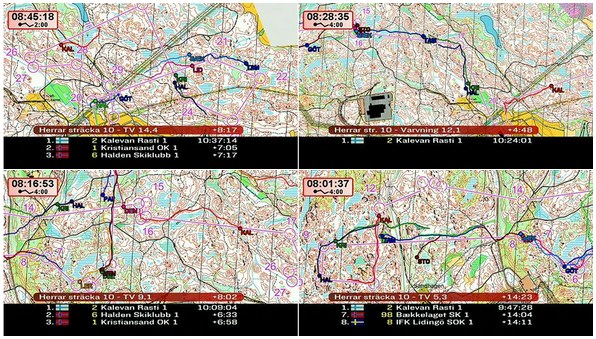 – It feels good. We have been so frustrated so many years. Now it feels really good. There is no better feeling than running in front. It just felt like an easy training on a sunday morning. This year we were very well prepared. It is one of the last goals of my career. So now it is only left the long distance at the WOC.
That were the comments of an extremely happy and relieved Thierry Gueorgiou after taking the victory for Kalevan Rasti in this years 10mila. Fabian Hertner set the table for Thierry Gueorgiou on the 9th leg, running away from the other teams on shear running speed. Gueorgiou continued with great speed and excellent orienteering.
Below you can replay all the excitement in both the men and women relay in the LiveBlog – scroll all the way to the bottom to get the finish. Thanks for all 1900 visitors during the 10Mila day & night, moderators and commenters! Welcome back at the Jukola LiveBlog!