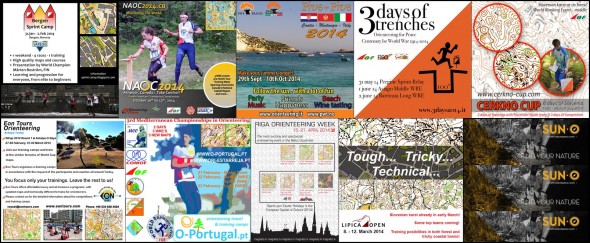 Check here if you won any of the prizes worth nearly 4500 Euros in total in your voting for "The Orienteering Achievement of 2013″! The athletes winning "The Orienteering Achievement of 2013″ will be announced on Monday December 16th – today only the "Lucky voters" are published.
Sponsors for the Orienteering Achievement of 2013 are Five+Five days 2014 (Italy), EONTours (Turkey), Sun-o (Spain), Cerkno Cup (Slovenia), Bergen Sprint Camp (Norway), Lipica Open (Slovenia), North American Champs 2014 (Canada), 3 days of trenches (Italy), Riga Orienteering Week (Latvia) and 3rd Mediterranean Champs (Portugal). See who won which prize in the sponsor section below.
Although it is too late to vote now, you can see the nominated athletes here:
In addition some websites who helped spread the news about the poll have been awarded with free ads. Check at the bottom of this page if your website took home one of those prizes!
Thanks to sponsors and voters
Before announcing the prize winners, I would like to thank all of you for voting – in total nearly 4500 unique votes were given this year – making the results very representative for the orienteering community. We would also like to thank the sponsors warmly for sponsoring "The Orienteering Achievement of 2012″. Thanks to the sponsors World of O was able to draw lucky prize winners among those who voted in this years election.
Prize winners will be contacted by e-mail (but please contact Jan at jan@kocbach.net if you are listed as a winner but did not receive an email).
---
Event sponsor: Five + Five days 2014 – 29 September-10th October 2014
Prize offered: Package for one person consisting of entry fee and half board accommodation for the second week of Five + Five days 2014 in Montenegro and Puglia (Italy).  Value about 630 Euro. Transferrable to other person.
Follow the Sun in Italy and make your summer longer. Five days of orienteering in beautiful Puglia. We have found a fantastic place at the small and picturesque city of Monopoli, approximately 35 minutes driving south of Bari airport, 20 minutes from UNESCO city of Alberobello. The wonderful beach is also next to event center. Read more at www.orienteering.it and www.facebook.com/pwtorienteering.
Winner:

Arvis Gelbis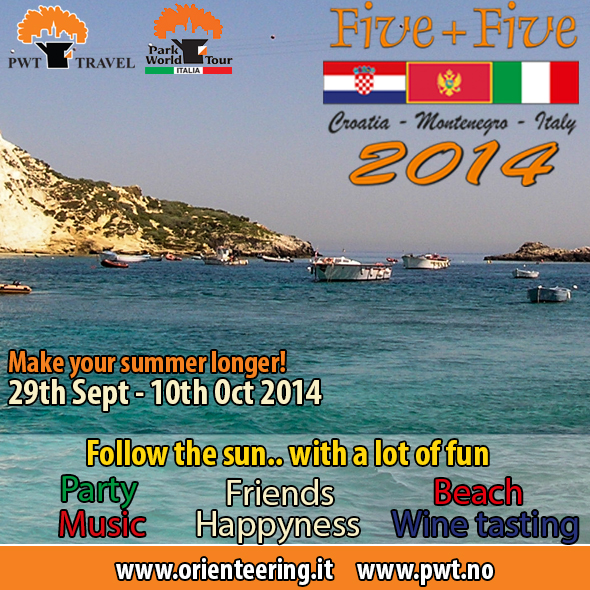 Training camp sponsor: EONTOURS Training Camp February 24th-March 2nd 2014
Prize offered: Package for two people consisting of a complete EONTOURS Training Camp February 24th – March 2nd 2014 in Antalya/Kemer, Turkey.  The package consists of accommodation in double room in an all inclusive hotel (incl. soft drinks), transportation to trainings, training maps and t-shirt. Value about 990 euro. Transferable to other persons. Note that competition fee for Antalya-O-Days 2014 is not included in the package (must be paid directly to the Turkish Federation)
Turkey is growing into one of the main European orienteering destinations for winter training. Excellent terrain, many high quality maps, nice climate, good food and top service.  More at EONTOURS.com
Winner:

Jean-Marc Gillet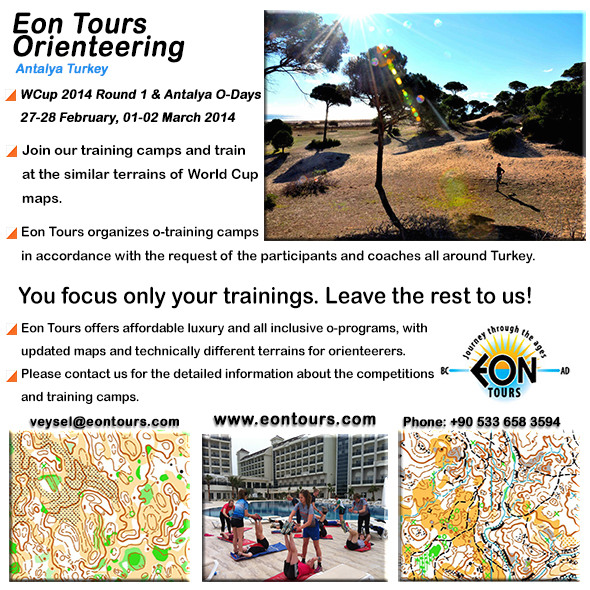 Event sponsor: Cerkno Cup 2014 – July 15th-20th 2014
Prize offered: 2 family packages (transferable to other persons) – each for 4 persons – that include entry fees for 3 races, hard floor accommodation during the competition and 4 trainings. Value about 550 Euro.
Cerkno Cup is a traditional multiday event in Slovenia, well known for the difficult karst terrains. In year 2014 the event will bring you 6 days of orienteering: 15th – 20th of July. 3 days of trainings will start in the heart of Triglav national park and will finally lead you to the 3 days of competitions in the detailed stony terrains. Cerkno Cup profits will be used to the support of our youth/junior teams. More at www.cerkno-cup.com
Winners:

Johan Hamelius , Vilius Aleliunas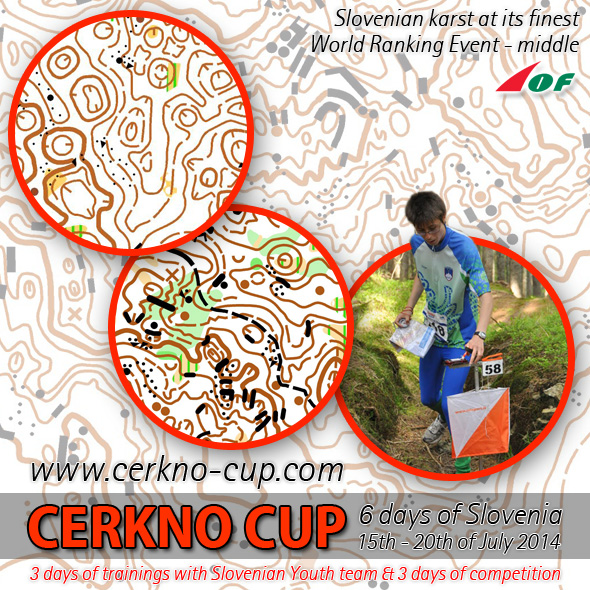 Training camp sponsor: Sun-O.com, Sport & Orienteering camps
Prize offered: Training Package for 2 persons (transferable to other persons), worth ca. 500 Euro,including 7 nights in Apartamentos Canos de Meca / Barbate and a 15 map O-package, for endless training International Training CentrO Costa de Trafalgar.
Sun-o offers orienteering camp packages in South of Europe, combining high quality terrains and varied O-maps, in regions with rich culture and sunny climate – organizing O-camps from from start to finish: car rental, lodging, cultural activities, entries to O-competitions, and, most important, O-trainings on a fine selection of maps, with quality courses and controls in the forest. More info at sun-o.com
Winner:

Rose Schorah

Event sponsor: Bergen Sprint Camp – January 31st-February 2nd 2014
Prize offered: 2 packages – each consisting of 2 complete Bergen Sprint Camp packages: Entry for all 4 races + training Friday morning + Saturday evening program consisting of presentation held by World Champion Mårten Boström and dinner. Value about 400 Euro. Transferrable to other persons.
For the 5th time in a row, BSC is held in the city center of Bergen, Norway. We provide all participants with challenging courses, good maps and interesting analysis of the sessions – hoping to improve the sprint orienteering technique for everyone. See more at Sprint-Camp.blogspot.no – including all courses and analysis from previous editions of BSC.
Winners:

Rafał Podziński, Gustaf Sparrevik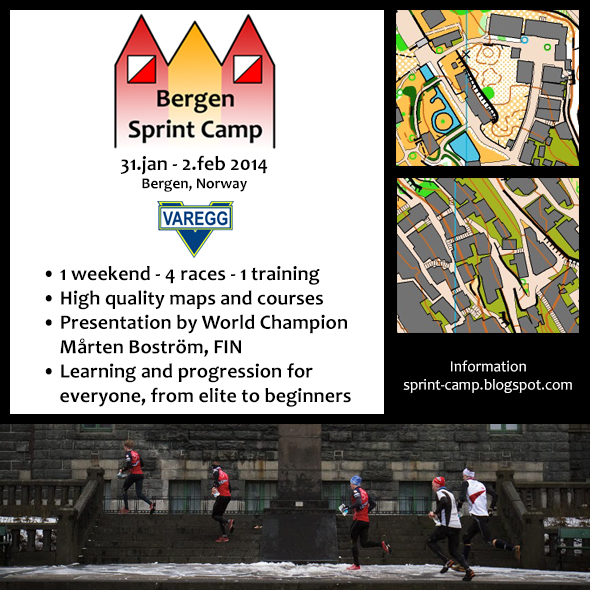 Event sponsor: Lipica Open 2014 – March 8th – 12th 2014
Prize offered: 3 packages – each for 2 people – consisting of: Entry to complete 5 day Lipica Open competition + Slovenia training package consisting of up to 3 trainings. Value about 300 euro. Transferrable to other persons.
In 2014 Lipica open will for the very first time be organized as a 5 day event. We hope that different types of karst forest as well as one non-karst stage will make this event a great season start for you. And don't forget about good training possibilities, on some of the forest maps and on sprint maps of nice little towns on Adriatic coast! More at www.lipicaopen.com – for trainings see www.orienteering.si

Winners: Traude Fesselhofer

, Daniel Purup, Nina Doellgast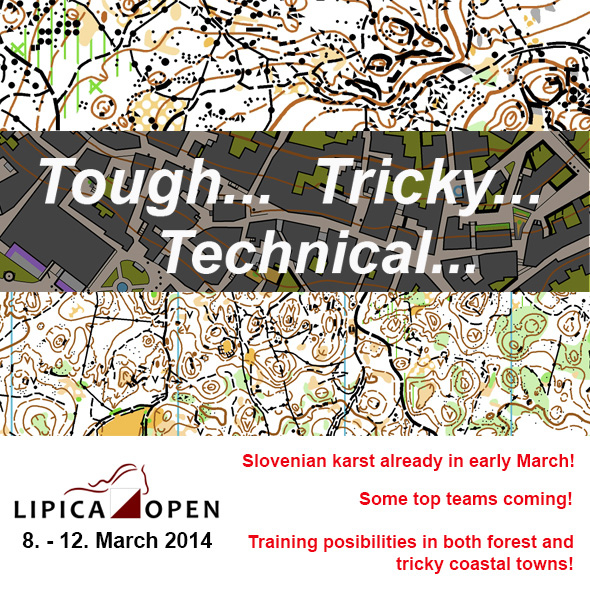 Event sponsor: North American Orienteering Championships 2014 – October 10th-13th 2014
Prize offered: A full NAOC2014 Package for 1 person – transferrable to other person. Including all three races (sprint, middle, long), accomodation (hardfloor or camping), all model maps, all training maps, food (3 hot breakfast, 3 hot dinners including banquet),transport to and from airport. Value approximately 200 Euro
This biennial event is the largest and the premiere orienteering event in North America. With national team spots on the line, the best in North America will be there. The host town Arnprior, just outside Canada's National Capital – Ottawa, is situated on the stunning Ottawa river and we are working together to bring you the best in orienteering and more. Expect the best that North America has to offer and get ready to take control as Orienteering Ottawa welcomes the world from October 10th to 13th, 2014! More at www.naoc2014.ca
Winner:

Martin Lzicar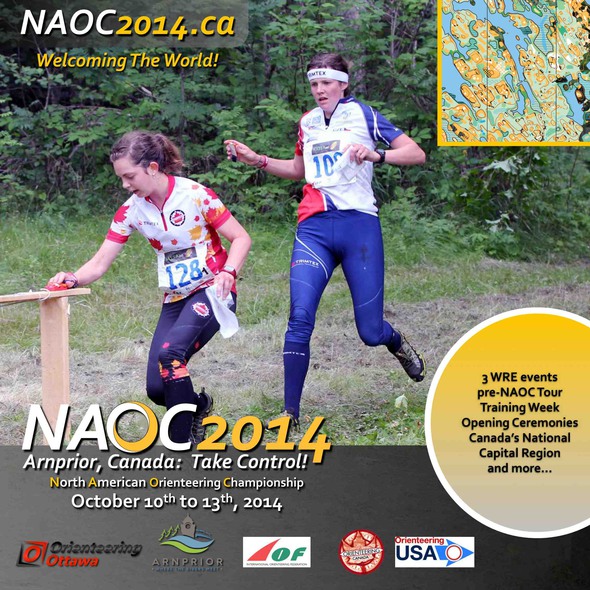 Event sponsor: 3 days of Trenches 2014 – May 31st-June 2nd 2014
Prize offered: 3 packages – each for 2 people – consisting of: Entry for 3 competitions, sprint, middle WRE and long WRE. A full package of training maps on WOC 2014 training terrains + a shirt for the event. Value about 200 euro. Transferable to other persons.
The "3 days of Trenches" competitions will be held on 31st May, 1st June and 2nd June 2014 between Trentino and Veneto. Many national teams will use these competitions as final selection races for WOC 2014 so there should be very strong fields. 2014 is a special year for the Asiago plateau because it is the Centenary since the beginning of the First World War. On the Middle and Long terrain all runners will cross a lot of trenches, military buildings and caves used 100 years ago. It will be possible to visit many historical sites. More at the event's Facebook page: facebook.com/3days2014
Winners: Ruth Lynam, Mathieu Mazuez, Stig Hultgreen Karlsen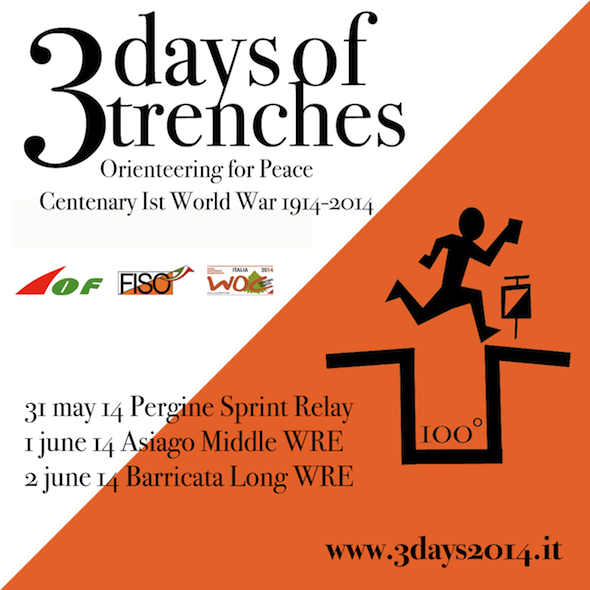 Event sponsor: Riga Orienteering Week, 2014 – April 15th-21st 2014
Prize offered: Package for two people consisting of: Paid entry to Riga Cup model event, Riga Cup races and Easter sprint, paid accomodation for two in hotel "Baltvilla" from Friday to Monday (3 nights). Value about 200 euro. Transferrable to other persons.
Riga Orienteering Week will be a memorable event with 4 training events from Tuesday to Friday, two day competition Riga Cup on weekend and Old Town sprint on Monday. The terrain in Riga area is very flat and detailed, offering very good runability and visibility but keeping the technical challenges interesting. Sprint area is typical medieval old town where high running speed must match route-choice taking skills. All venues are reachable by public transportation in Riga. Money prizes for elite winners, awesome races for all! More information at Magnets.lv
Winner:

Marina Malysheva
Event sponsor: Mediterranean Championships in Orienteering 2014 – February 21st – 23rd 2014
Prize offered: Package for 3 people consisting of entry for MCO 2014 competiton (Middle WRE, Sprint WRE and Long WRE, Model event) + 4 trainings for each person provided by O-Portugal. Value about 200 Euro. Transferable to other persons.
MCO 2013 will be held in Sátão and Aguiar da Beira, close to the area of Portugal "O" Meeting 2012 (winning Course of the Year 2012). The event will have 3(!) WRE competitions – Middle, Sprint and Long distance. O-Portugal has a solid team of technical staff that will guarantee you a nice training camp or competition package in Portugal! More at mco2014.ori-estarreja.pt and o-portugal.pt
Winner:

Stefano Z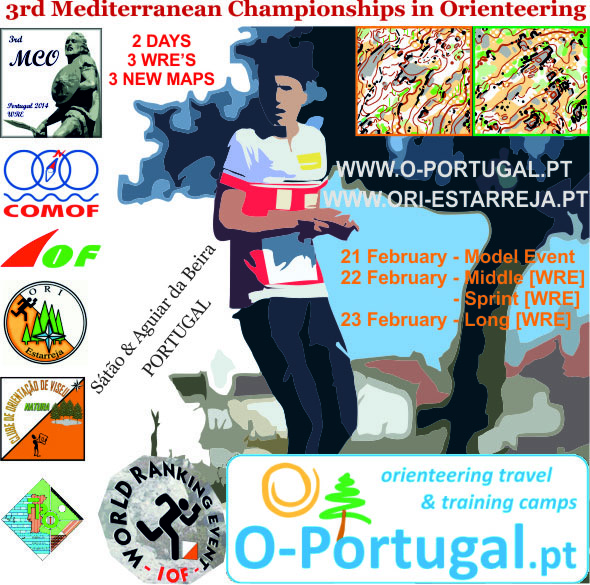 ---
Websites linking to "The Orienteering Achievement of 2013″
Thanks to all websites that linked to "The Orienteering Achievement of 2013″, we were able to make the election results as representative for the orienteering community as possible. !
As earlier announced, three free "Sponsored links" – each for one month – at World of O have been drawn among the websites linking to "The Orienteering Achievement of 2013″. The websites winning are:
The winners of sponsored links are asked to send an email to jan@kocbach.net to ask for further details. Note that the sponsored ads must be for orienteering related content!
Here is an overview over other sites linking to "Orienteering Achievement of 2013″: