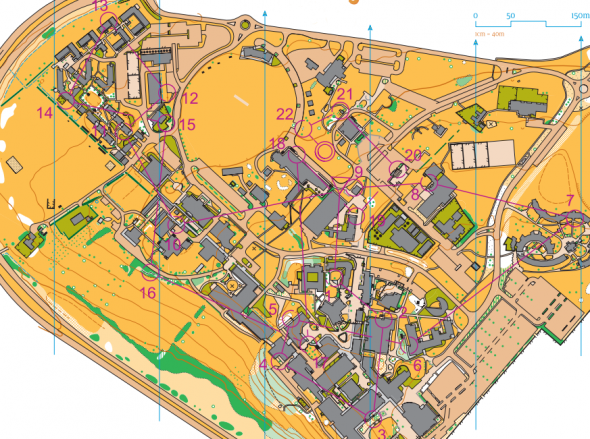 Mathias Kyburz (Switzerland) and Tove Alexandersson (Sweden) won the first World Cup race of the 2015 season – a sprint race in Tasmania dominated by Swiss and Swedish runners.
In the men's class Kyburz won ahead of Daniel Hubmann (also Switzerland) with Gustav Bergman (Sweden) in third. Both Kyburz and Hubmann are sprint specialists with international top results from championships from earlier, whereas Bergman did his best World Cup sprint result ever with his third place today.
In the women's class last years World Cup winner Tove Alexandersson won ahead of the domination runner in the championships – Judith Wyder (Switzerland). Sara Lüscher (Switzerland) finished 3rd – making the podiums completely Swiss/Swedish. Switzerland and Sweden are also the only European countries fully focusing on this World Cup round and sending a full team.
Map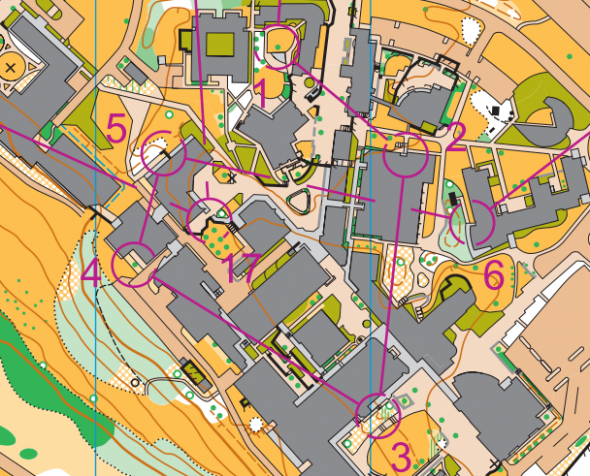 The area used for the race was a quite flat university area – giving some left/right route choice challenges, but all in all the race favourited the fast runners. Still it was possible to do mistakes, and the race was described as challenging by some of the athletes.
– Even though my race wasn't clean, I got a nice 2nd place in a challenging race around the buildings of Launceston University, Daniel Hubmann commented after the race.
Results
Women
1 Tove Alexandersson SWE 14:58
2 Judith Wyder SUI 16:00
3 Sara Luescher SUI 16:13
4 Ida Bobach DEN 16:47
5 Karolin Ohlsson SWE 16:51
6 Julia Gross SUI 16:53
7 Elena Roos SUI 16:56
8 Rahel Friederich SUI 17:03
9 Alva Olsson SWE 17:04
10 Svetlana Mironova RUS 17:11
11 Lilian Forsgren SWE 17:17
12 Tatiana Ryabkina RUS 17:19
13 Sarina Jenzer SUI 17:31
14 Cecilie Friberg Klysner DEN 17:33
14 Rachel  Effeney AUS 17:33
14 Sabine Hauswirth SUI 17:33
Men
1 Matthias Kyburz SUI 15:06
2 Daniel Hubmann SUI 15:39
3 Gustav Bergman SWE 15:45
4 Florian Howald SUI 15:46
5 Olav Lundanes NOR 15:50
6 Jerker Lysell SWE 16:07
7 Magne  Dæhli NOR 16:13
8 Andreas Hougaard Boesen DEN 16:19
8 Oskar Sjöberg SWE 16:19
10 Gernot Kerschbaumer AUT 16:25
11 Fabian Hertner SUI 16:26
12 Andreas Rueedlinger SUI 16:27
13 Mårten Boström FIN 16:29
14 Søren Bobach DEN 16:36
15 William Lind SWE 16:38