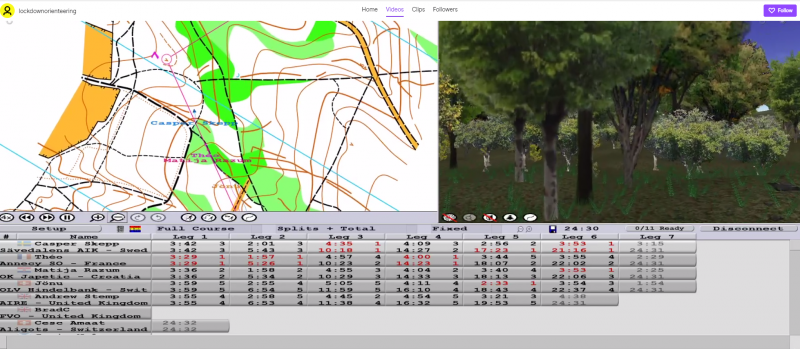 [Try out the competitions for yourself] With 500 participants from 20 countries taking part and 6 different countries in the Top 6 overall, the multi-stage virtual orienteering competition Easter Lockdown Orienteering has been the biggest international virtual orienteering competition so far in this special Covid-19 period. 
That Grand Final winner was Casper Skepp of Sweden with second place going to Theo Fleurent of France and third the Croatian Matija Razum. Many top orienteers were participating, with the "King of Orienteering" Thierry Gueorgiou finishing down in 8th place. The race was livestreamed, and you can rewatch the action here.
Competitors had to complete a number of challenges that tested their orienteering skills and knowledge, using several different orienteering challenges: The Routechoice Game for simple urban route choice challenges, RunningWild for more complex urban routechoice challenges, the Catching Features orienteering game, a Control Description Game, Photo Memory Orienteering, Orienteering Quiz and Streetview Orienteering. After the 12 Stages the top 6 battled it out in the Grand Final, a mass start race with the winner of that race claiming the overall Easter Championship title.
Interested to participate next time: Another event is coming up soon, this time an urban only event (registration on the Lockdown Orienteering website):
Entries are now open for our next weekend! 24-26th April. The theme is sprint orienteering. There's already over 200 people entered so if you want to make sure you're in sign up soon as we will close entries early again if necessary! https://t.co/WqeY4RUTaJ pic.twitter.com/q7JvJq7GdU

— Lockdown Orienteering (@LockdownOing) April 15, 2020
Try out the competitions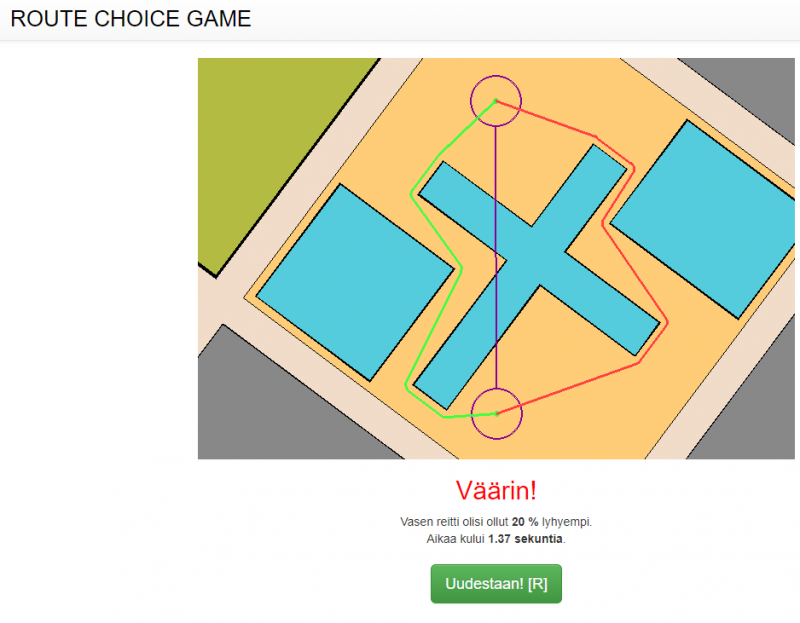 You can try all of the competition stages yourself if you want – they are still online.
You find information about all stages and full results here.
Results
| | | |
| --- | --- | --- |
| Position | Name | Country |
| 1 | Casper Skepp | Sweden |
| 2 | Theo Fleurent | France |
| 3 | Matija Razum | Croatia |
| 4 | Jonas Egger | Switzerland |
| 5 | Andrew Stemp | Great Britain |
| 6 | Fryderyk Pryjma | Poland |
| 7 | Marian Basset | France |
| 8 | Thierry Gueorgiou | France |
| 9 | Arvid Skepp | Sweden |
| 10 | Nicolas Kastner | Austria |
| 11 | Jeremy Genar | Belguim |
| 12 | Alasdair Pedley | Great Britain |
| 13 | Corentin Roux | France |
| 14 | Arturo G Dengra | Spain |
| 15 | Erling Hjermstad | Norway |
| 16 | Megan Carter Davies | Great Britain |
| 17 | Vojtěch Král | Czech Republic |
| 18 | Jérôme Baudson | France |
| 19 | Tamas Barany | Hungary |
| 20 | River Edis-Smith | Great Britain |
12 stages: Here they are
Day 1: Sprint Day
Stage 1: The Routechoice Game
Stage 2: RunningWild
Stage 3: Catching Features: Sprint – JK2014 Swansea University
Day 2: Middle Day
Stage 4: Control Description Game
Stage 5: Photo Memory Orienteering
Stage 6: Orienteering Quiz
Stage 7: Catching Features: Middle – JK2015 Ulpha Park
Day 3: Long Day
Stage 8: Spot the Difference
Stage 9: Streetview Orienteering
Stage 10: Catching Features: Long – JK2016 Kilnsey
Day 4: TrailO and The Grand Final
Stage 11: Trail Orienteering
Stage 12: Catching Features: Short Distance