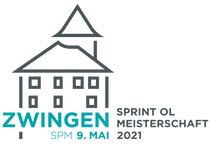 Just a few days ahead of the European Orienteering Championships (EOC), the Swiss Championships Sprint – with a large international start field – marks the restart of the international orienteering scene after a long Covid-19 break.
In addition to all the Swiss EOC-favourites, athletes from Russia, Norway, Ukraine, Estonia, Spain, Finland, Latvia, Italy, Germany, Belgium, France and Austria are on the start list. The Swiss Championships will be an excellent opportunity to see how the athletes have prepared for EOC 2021, which will be organized in Neuchatel, Switzerland, from May 13th until May 16th. EOC 2021 is a sprint-only championship consisting of a Sprint Relay, a Knock-Out Sprint and an Individual Sprint.
Links:
You can follow the main elite classes of the Swiss Championships Sprint live at the Swiss Sprint Championships webpage from 12:00 CET – the LIVE Stream will start at 12:35 CET.