Todays leg is leg 8 from the long distance at the Junior World Orienteering Champs in Australia this year. The route choice drawing + splits is prepared by Christian Bobach – thanks a lot to Christian! – Australian granit terrains kan make som realy good route choice legs – like the 8th leg on this years long distance at JWOC in Australia, Christian commented after reading Neil Barr's comment on Route to Christmas Day 9: – None of the events on our more technical granite and mining terrains produced interesting route choice outcomes..
As you can see below – Christian run this leg – and did not choose the optimal route choice…
First take a look at the map without routes – and think about how you would attack this leg (if the image is too small, you may click on it to get it larger – click again to make it small again):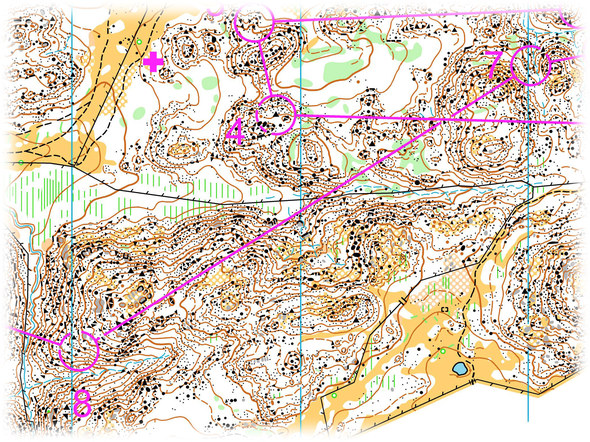 Update 2020: WebRoute
Back in 2007 there was no WebRoute in Route to Christmas – this has now been added to all old 'Route to Christmas' in March 2020. You can draw your own route using the 'Webroute' below. Think through how you would attack this leg, and draw the route you would have made.
Then you can take a look at how the runners who have drawn their route choice solved this leg: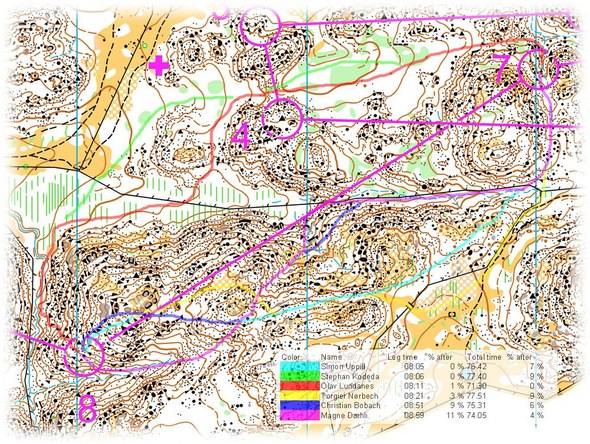 Full results: JWOC 2007 page.