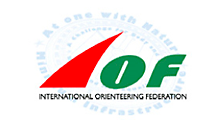 – Even if WOC is a very important and well-established event and product, the International Orienteering Federation has done and is planning to make remarkable changes to the programme and the appearance of the event, Matthias Niggli, Janne Salmi, Simone Niggli and several other coaches, elite athletes, former elite athletes and other important orienteering personalities write in an open letter to the IOF Council and National Federations.
The letter is signed by Per Forsberg (high profile arena speaker within orienteering and TV commentator), Simone Niggli (the best woman orienteer ever, Switzerland), Brigitte Grüniger Huber (former Swiss elite orienteer), Radek Novotny (Czech coach), Daniel Hubmann (multiple World Cup winner and World Champion), Bruno Nazario (former Portuguese national team coach), Tom Quayle (Australian WOC coach), Matthias Niggli (former Swiss national team coach and elite athlete) and Janne Salmi (former elite athlete and member of the Foot-o commission; responsible for the World Cup and visibility of orienteering in the Foot-o commission).
The letter is a reaction to the Extraordinary General Assembly during WOC in Scotland which the IOF has called in order to discuss a proposal for organising the World Orienteering Championships (WOC) alternating years as a "forest WOC" and a "sprint/urban WOC".
– Too early and radical
The main point in the letter is that more time to consider the future of international events; "we feel, that it is too early and radical to just change WOC into two different, alternating events", it is written in the letter. A number of risks by splitting the WOC are named, including possible difficulties in organizing the split WOC, the notion that a split WOC is too compact for media and spectators and a number of other concerns. The conclusion finishes off with "Rather than splitting the WOC, we'd (in case of difficulties in finding a WOC-host annually) rather see WOC organized biannually and simultaneously much effort to be put on rising the status on EOC and World Cup".
What do you think about the future of the World Orienteering Championships? Should it be split in an "urban" and a "forest" WOC?
PS! World of O will come back with a thorough article considering the different options for the World Orienteering Championships within the next 2 weeks – any input in the comments to the current article will be important input.