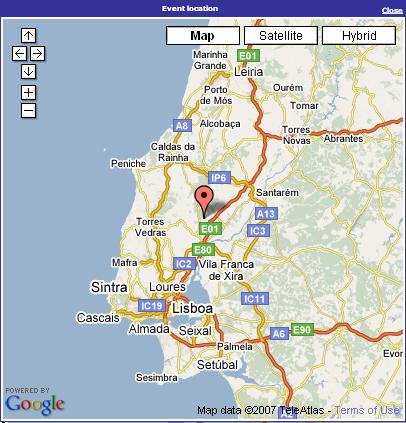 Close to all WRE competitions in Foot-orienteering are now entered into WoO Calendar – but quite a few of them are not entered with position. With YOUR help, all of these events can be positioned! This will make it easier for people to consider which WRE competitions to attend to, as they can see their exact position and also consider how to travel to them.
Follow this link to see all WRE competitions in WoO Calendar. All events which are not marked with a small globe
, have no location. You can simply enter the location by pressing the
change-symbol for the event, and pinpointing the event location at the map. Events with no location include (at the time of writing) events in Portugal, Spain, Israel, USA, Great Britain, Belgium, Serbia, Switzerland, Finland, Sweden, Bulgaria, Slovenia, France, Germany, Hungary, Latvia, Romania, Turkey, China and more. Please help pinpointing these events!
More events
Have you got a collection of events you want to add to WoO Calendar? For example all larger events in your country? Many events in South Africa are added in WoO Calendar. If you are planning to travel to South Africa, you will have no problem finding orienteering events – look at them in WoO Calendar here. Bulk addition of events through Excel-files is possible – please contact me for the format of the files – and I am sure we can arrange something!