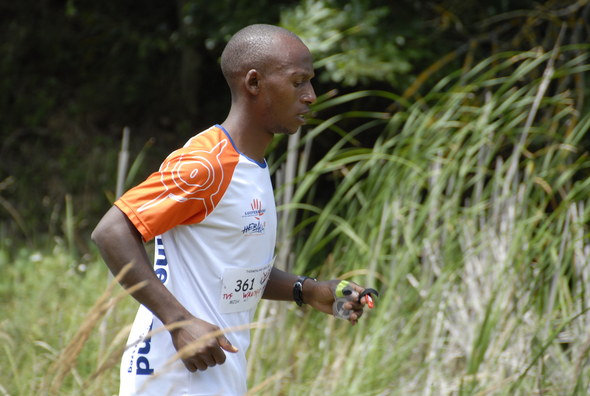 The first Kenyan Sprint Orienteering Championships has been relocated to an alternative competition terrain due to the political unrest in the country – but now everything is ready for the race. It is now only three days away! The Bushtrekkers-Kenya orienteering club is organizing the first Kenyan Sprint Orienteering Championships and is looking forward to welcoming as many competitors as possible.
… an ideal area has been found at Kikyu – 20 km west of Nairobi – in the grounds of the Kenya Forest Research Institute
The intended terrain of Uhuru Park in the centre of Nairobi is still closed and after an intensive search for an alternative venue, an ideal area has been found at Kikyu – 20 km west of Nairobi – in the grounds of the Kenya Forest Research Institute (KEFRI).
The map of the area is having to be made in the very short time available and the race preparations are hectic, but everything is going according to plan. In addition to the numerous competitors from the organising club, Bushtrekkers-Kenya, lots of youngsters are also expected to take part from the schools in Nairobi that have been contacted. We would of course love to welcome competitors from Europe too!
The A4 map will be at a scale of 1:5 000 and the area has been mapped in accordance with the Sprint ISSOM Norm. Competitors can choose between four different categories and a special course for children: M Elite, W Elite, M up to 18, and W up to 18.
About the first Kenya Sprint-O-Champs
Orienteering without borders is the motto of the Thermenland Open orienteering event which was initiated three years ago as a cross-border cooperation project between three orienteering clubs in Slovenia, Hungary and Austria. An additional element to this project was the participation of athletes from Kenya at this year's Thermenland Open event organised in Lenti in Hungary.
How to get to the competition:
From Nairobi follow the Nakuru Highway to Zambezi, then turn left, through Nderi and follow the road approximately 3 km to Kari (past the entrance gate and turn right at roundabout). If travelling by Matutu, take the no. 131 (Nairobi bus station – Kari).
Entries will be accepted at the race. Entry fee for M/W Elite (19+) is 200 Ksh. Entries for competitors in the younger classes and for children is free. Entry fee for non-African runners is € 10. Please contact +254 – (0) 710 – 717019 if you need more information or have any questions.
Source: Press Release / Thomas Krejci