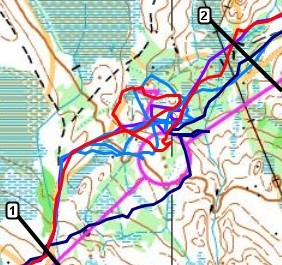 From 14:20 CET today live GPS tracking is offered from the Norwegian Champs Middle distance (first start is 13:00 CET for the elite). For the Swedish Champs Middle there is live speaker sound with Per Forsberg (start elite from 12:00 CET) and live results.
For the Swiss Champs Sprint (start elite from 17:45 CET) and the German Champs Relay (start 13:00 CET) there does not seem to be any live results, but results will probably be posted quite soon on the organizers webpages.
Tomorrow there is then Norwegian and Swedish Champs relay, Swiss Champs Long and Belgian Champs Long and more (see links below). There are probably more national championships going on this weekend as well – please post info and link as a comment below if you know about any – or if you know about live results / tracking of any of the above.
Links
Live Blog / Discussions
Some updates will be given in the LiveBlog below – here you can also add your comments about the champs.