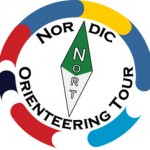 – In the future probably only head-to-head duels and sprint concepts are interesting for further development as TV sports. Within a short time frame this must have consequences for which disciplines are on the program when international championships are organized.
This is part of Bjørnar Valstad's comments after the two first races of the Nordic Orienteering Tour – published at the webpage of the Norwegian Orienteering Federation earlier today (Norwegian text).
Long horizon
The article also includes comments from Valstad regarding the TV productions from the first two NORT races. Valstad agrees with many of the comments given in the interesting discussion after the article on the KnockOut sprint in Stockholm here at World of O – i.e. that the TV productions from the first stages of NORT have not been good enough as a TV product. However, Valstad points out that it is important to have a long horizon in this work.
– We need to understand that the development of orienteering as a TV sport takes time and resources. If we are to succeed with in the goal of increased visibility and increased market value, we have to build concept with entertainment value, and make sure that the productions are good enough so that the excitement comes through to the TV viewer.
Valstad stresses that we need to give the concepts time to mature.
– We need two to three years until we can see if we have succeeded. All of Orienteering Norway wants this development, and we must use the necessary resources.
Three central elements
Head-to-head duels, GPS-tracking and many TV cameras is the secret sauce for a good TV production, according to Valstad.
– I think it is obvious that it is necessary to have three elements [in the TV production] to succeed in the future. Those are: Head-to-head duels, enough cameras to cover large parts of the course and GPS tracking. Take away one of the elements, and the TV broadcasts get boring. Therefore the development is obvious. A lot more competitions must be held as mass start, chasing start or other head-to-head concepts. And if IOF allows for more competitions in NORT, this can within few years become a spectacular week with many exciting competition elements. We have even discussed introducing one or more night legs without having discussed any specific details.
Agreement between Norway, Sweden and Finland
The article also tells that Norway, Sweden and Finland have made a political agreement for the years 2010-2013 to make sure that there are TV productions from all competitions in NORT and all international championships which are organized in the Nordic countries. The agreement ensures that each country has a duty to pricude good TV pictures, and make these available for the national TV companies. Through this cooperation, at least 3-7 TV production will be secured each year in addition to the international championships.
What is your opinion?
In my opinion, the significant effort initiated by Sweden, Finland and Norway in order to try to develop orienteering as a TV sport is very interesting – and surely good for the sport. The Nordic Orienteering Tour is a very good way to try out the new concepts, and I think a lot will be learned in this first edition (and has already been learned) – and that NORT will get very interesting in the years to come. You may agree or disagree on some of the conclusions – but without really trying (and failing), it is difficult to develop further. I think we need the head-to-head type concepts as part of a TV strategy, but I also hope (and think) that more "hardcore" orienteering can have a very good life on TV for a broad audience in the future when profiles have been built and it is part of an overall strategy.
Keep posting your comments and discuss the concepts – I am sure some of the responsible for deciding the way forward will read part of the discussions, and use it in developing orienteering as a TV sport further.