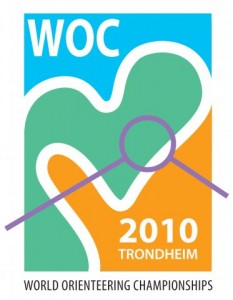 Starttimes for WOC Sprint Qual sorted by country are now available at the WOC 2010 Team page and will be a good tool to follow your favourite countries in the WOC Sprint Qualification which starts today from 09:00 CET. The finals start at 13:40 CET.

Important links and information
Course and terrain details
Qualification


The terain is mostly gently sloping terrain. Partly some steep hills. Vegetation: A mixture of open cultivated land, park terrain, urban areas and forested areas (combination of pine and birch wood). Runnability ranging from good to very good. Visibility is mostly good, but reduced in some dense areas. Urban areas and forested areas with a network of paths.
Final


The terain is mostly flat but the hillside between city centre and Kristiansten Fort is steep. Vegetation is 50% urban areas and 50% park terrain. Runnability and visibility is very good. Developed network of city streets and paths.
WOC History
Another useful resource is the World of O Runners WOC history page – giving you all the best WOC results for each discipline sorted by country. We will update these pages during the championships.
Results WOC 2009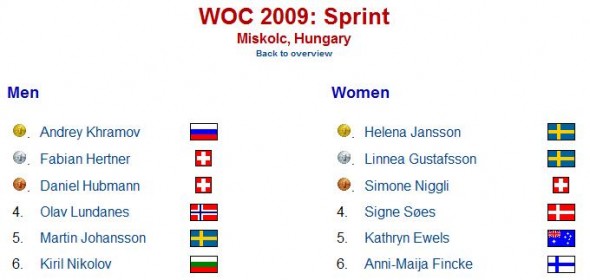 Fantasy World Cup
Remember to submit your team to the Fantasy World Cup 2010. All WOC finals are part of the World Cup, and 10 of the 13 World Cup events count in the overall Fantasy World Cup. The World of O Ranking is a good starting point for setting up your team for the WOC races.
LiveBlog for WOC 2010
There will be a LiveBlog during all of WOC in a cooperation between WorldofO.com and the WOC organizers in Trondheim. Again I will need help for moderating from some of you readers out there, and this time I'll have the pleasure of giving out WOC 2010 Buffs to people helping with the moderation (please contact me by email at jan@kocbach.net as soon as possible, limited number). I will be reporting live from the arena/forest via mobile phone. All Tweets from Eliteorienteers go directly into the LiveBlog.