The Junior World Championships starts with the Sprint Sunday July 3rd at 14:00 CET – and continues with Long distance on Monday, Middle qualification on Wednesday, Middle final on Thursday and Relay on Friday. Expect a lot of interesting route choices in  the hilly terrain – above you see one example from one of the old maps of the terrain (at the bottom of this page you can draw your ideal route for this leg in a Webroute).
Useful links
Program
The following is the program for JWOC 2011 in Poland:
3.07.2011 – Sunday – Sprint 14:00 (no qualification)
4.07.2011 – Monday – Long 9:00 (no qualification)
6.07.2011 – Wednesday – Middle Qualification 10:00
7.07.2011 – Thursday – Middle Final 10:00
8.07.2011 – Friday – Relay 10:00
JWOC 2011 Live coverage
The organizers will provide live results from all competitions – you will find the link to the live results at the JWOC page. In addition, there will be a LiveBlog offered by the organizers in cooperation with World of O. The LiveBlog is planned to be live during all stages.
Embargoes areas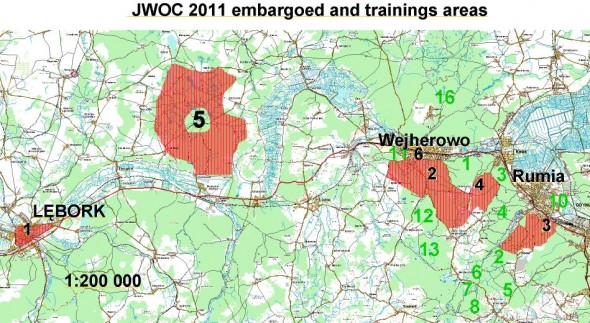 Facts and Course details
Sprint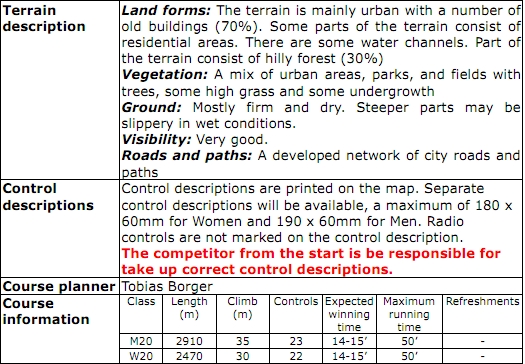 Long
Middle Qualification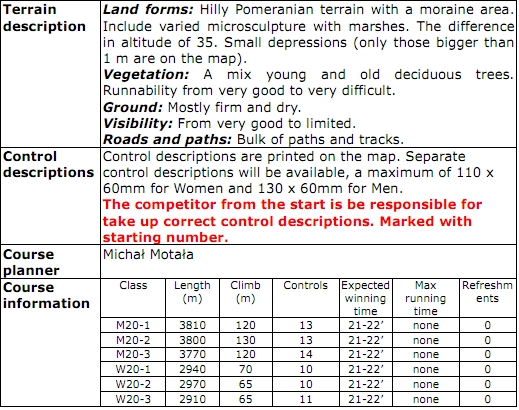 Middle Final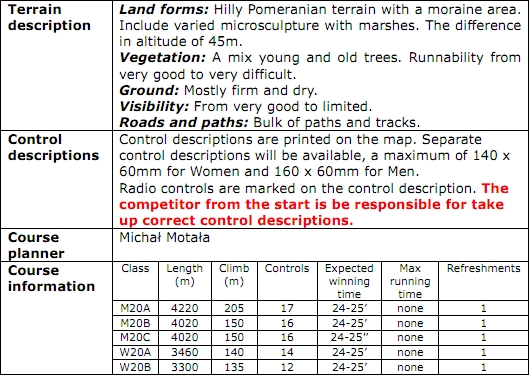 Relay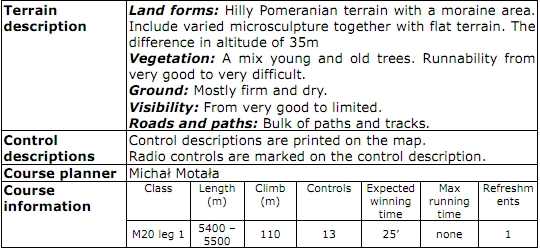 Webroute – what would you choose?

This years JWOC terrain makes it possible to make a lot of interesting route choice legs – while the fine orienteering is not the most tricky. The competitors will probably get a lot more tricky legs than the one you see below – but still it might be interesting to find your way to the first control on one of the old JWOC maps….
Powered by WebRoute – WorldofO.com