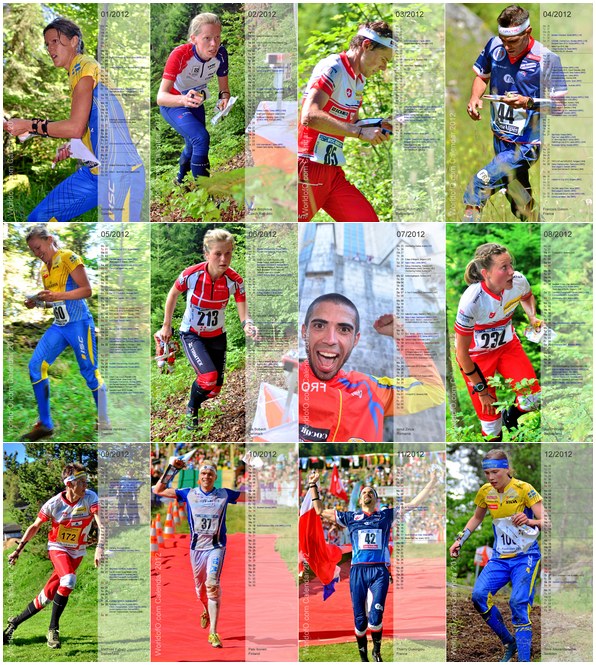 Download and Print the World of O Wall Calendar today – and you are ready for the 2012 season with pictures of the orienteers behind the greatest orienteering achievements of 2011 along with a practical overview of all important races the coming season: All WOC races, World Cup  races, World Ranking Events (WRE), JWOC, JEC, EYOC, WMOC and many national championships along with a number of other international events.
Pictured on the calendar are the Top 6 men and women in "The Orienteering Achievement of 2011″. Thierry Gueorgiou, Ida Bobach, Ionut Zinca, Helena Jansson, Daniel Hubmann and Tove Alexandersson are six of the twelve runners featured.
Events from World of O Calendar
All events are taken from the World of O Calendar – thanks to all the readers of World of O who have added and updated information the last week to make the calendar more complete.
Below you see each month in the final version of the World of O Wall Calendar 2012 as an image-file. All World Cup events are colored red, World Ranking events blue and National championships purple. JWOC, EYOC and JEC are also colored red.