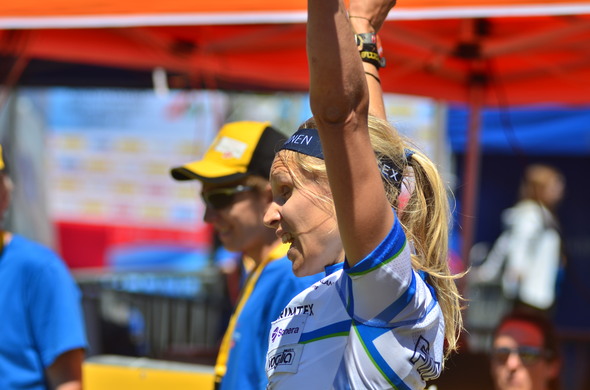 Minna Kauppi with third WOC middle gold after great race! With maps, results and autOanalysis! Minna Kauppi (Finland) took the gold medal in today's WOC middle distance after the big favourite Simone Niggli orienteered to the wrong control. But even with a perfect race by Niggli, Kauppi would have been very difficult to beat on this tricky middle distance course.
Kauppi fought hard against young Swede Tove Alexandersson – but could take home a secure victory with more than half a minute margin in the end. Tatiana Riabkina (Russia) finished third.
Maps
Brief analysis
Below you see a comparison between the routes of Minna Kauppi and Tove Alexandersson.  Note some areas without GPS-tracking. As you can see, Alexandersson lost some time around control 12 and 13 – except for that the race was close to that of Kauppi.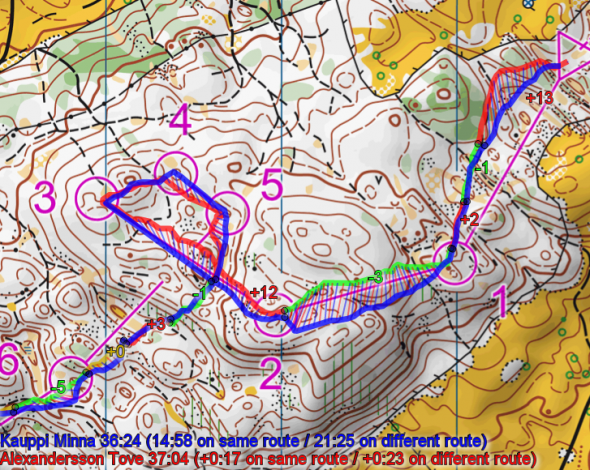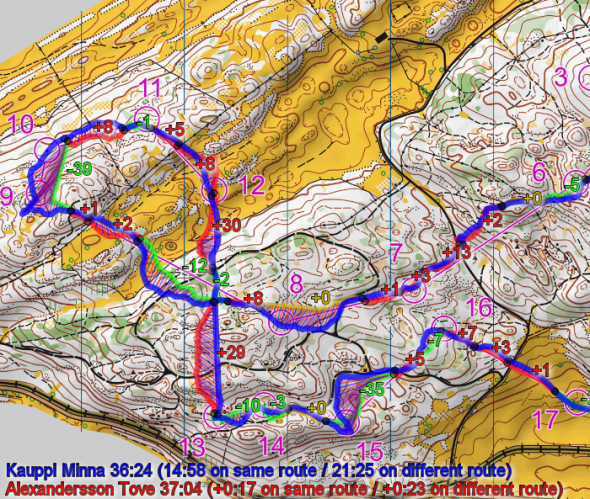 Results