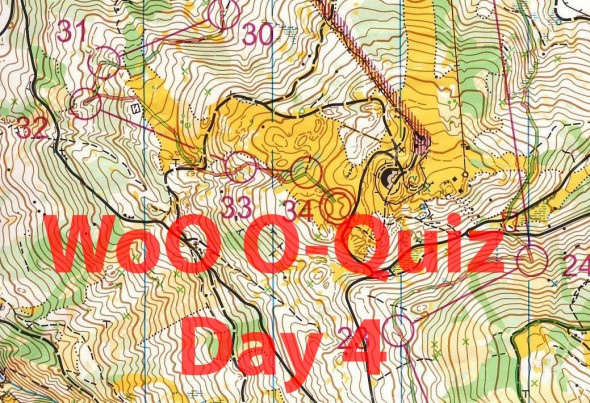 The WorldofO Christmas O-Quiz gives you one map sample each day from December 1st until December 24th. You get one point for each day you guess the correct country for the map sample – can you make it all the way to 24?
Fill out your name, e-mail address and your guess for the country below! For a given day, only answers given between 05:00 CET and 23:59 CET on that day will be counted in the overall score. That means that even if you fill out the form on a later day, your answer will not be counted… You are only allowed to answer ONCE each day!
Correct answer yesterday: Bulgaria
The correct answer yesterday was Bulgaria! Many of you have already seen the map – and some of you even run on it? It was the map from the European Championships sprint qualification in Bulgaria in 2010.
Some comments from the readers:
Just after you finish, you can swim in the sea with a map, compass and SI card.
Swiss make very good clocks (from somebody tipping Switzerland)
This was bit harder. it can be also Hungary, but i think that it is from Bulgaria.
The interesting 'cart-wheel' patern of clearing on this map was made when a local herd of badgers got drunk after binging on fermented cider apples and spent the next 2 days eating the saplings of the young forest to produce this pattern. Such co-ordination whilst drunk is admirable. [I'm not sure if this one it true, though….]
Easier? Right, because so few countries have coastal towns on rivermouths, while farmland with big limestone cliffs turns up everywhere! ;-)
Jan – this was easy – gimme more of that stuff…
Not all of you hit the jackpot on Day 3 – here is the overview over tips: