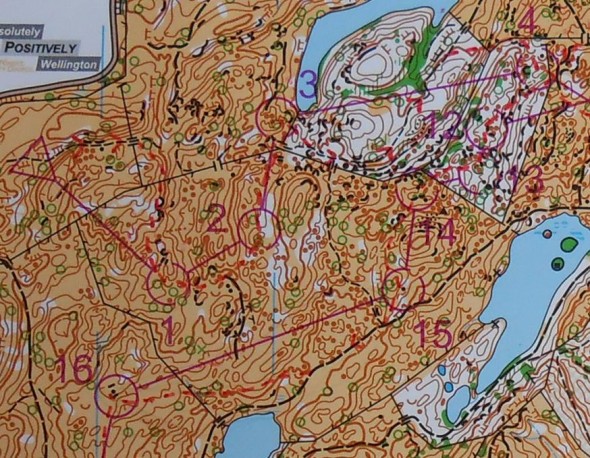 Double for Sweden: Victories for Tove Alexandersson and Jerker Lysell in today's World Cup chasing start in New Zealand. Alexandersson did it all herself – running alone in the lead from start to finish. Lysell had a different race setup – running with Olav Lundanes for most of the race and passing the Norwegian on the very last part of the course.
The runners met very though conditions – hot weather in open, hilly terrain. The prologue was finished less than 5 hours earlier – so the runners had around 25 minutes full speed running already in their legs. With unforked courses(!) in this open terrain, this was a lot about keeping up high speed!
Sprint finish
I run behind and tried to save as much energy as possible
Peter Öberg (Sweden) started first, but was caught by Lysell, Lundanes and Swiss Hertner after a third of the race.
– Lundanes did the orienteering. I run behind and tried to save as much energy as possible for the sprint finish, Lysell explained his race tactics to orientering.se
Lundanes lost this chasing start in a very similar way to the WOC relay in Switzerland last year. Trying to get away by increasing the speed towards the last control, but being past by another runner – this time Lysell was the faster one.
Peter Öberg (Sweden) finished third – making this a perfect Swedish day.

Lucky Alexandersson: Mistake without consequence
Alexandersson started 38 seconds ahead of Minna Kauppi, Finland, who was back on the start line after not being able to run the first two World Cup races due to illness.
– I started the race well, and orienteered accurately, Alexandersson told orientering.se.
With the good start, the young Swedish runner increased the gap to the others second by second – up to more than 3 minutes   – and even had time for some mistakes towards the end of the course without being caught.
– Towards the end I was really tired, and got two mistakes. One mistake where I climbed a big hill which I was not supposed to climb. You don't want to do that in this heat.
In the end Alexandersson won the race 1:23 ahead of Anne Margrethe Hausken with Minna Kauppi in third (+1:43). Down to Judith Wyder in 10th there was nearly 7 minutes.
– Didn't enjoy it so much just running in the queue
Not everybody was happy with the chasing start format which was tested in the World Cup in this race. On of them was Daniel Hubmann – the best male orienteer in the World several years in a row – now back after injury last year.
– I was suffering a lot in this tough conditions. Didn't enjoy it so much just running in the queue, Hubmann explains at his Facebook page.
Question: What do you think about the chasing start format? Is this the future format of orienteering? Please add a comment below.
(see maps and results below the picture)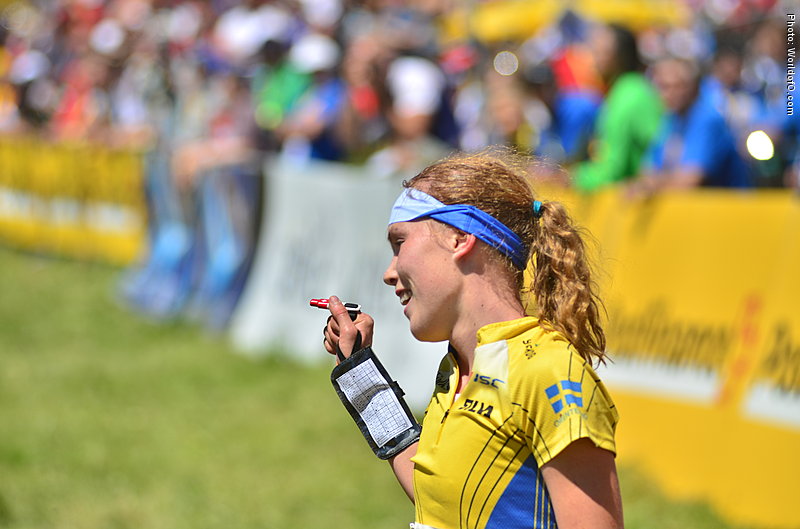 Tove Alexandersson, winner of the women's race
Maps
Here you find maps from all the New Zealand World Cup races:
Results men
Results women