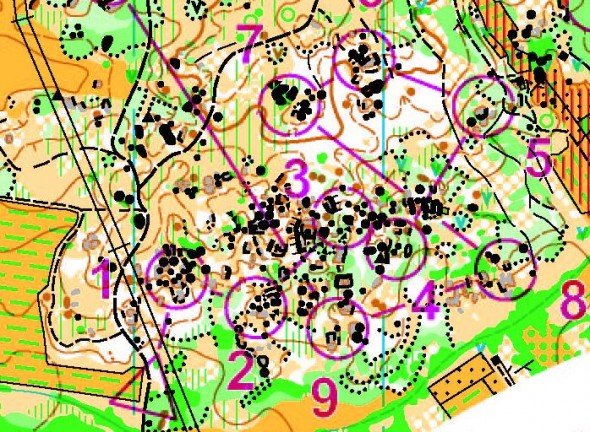 [With maps and results] The World Ranking event at Portugal O-Meeting (day 3) has traditionally been one of the most important races in the winter-season – were the world orienteering elite had its first real test. This year the start field was not as strong as usually due to the World Cup opening in Turkey the very same weekend – but still the World Ranking leaders in both men's and women's class – Thierry Gueorgiou and Simone Niggli – were on the start list.
After clear victories on the two first stages, Thierry Gueorgiou and Simone Niggli were big favourites also on the most prestigous race in Portugal O-Meeting 2014 – the World Ranking middle distance race on Day 3. Portugal O-Meeting 2014 finished with a chasing start Tuesday – with Gueorgiou and Niggli going out first.
Perfect gift
To dive into the course was a mind-blowing experience
With a very technical course – especially the first part  – the course was a perfect gift for the French middle distance specialist Gueorgiou. Gueorgiou very seldom lets such opportunities slip away, and won the race with a margin of 1:39 down to Swedish Albin Ridefelt with the Czech relay World Champion from 2012, Jan Prochazka, in third 2:40 behind.
– To dive into the course was a mind-blowing experience, Thierry Gueorgiou said after the race. – It was everything but easy to get into the map. From the beginning, I felt 'attacked' by the terrain, with many short controls very close in an extremely difficult space, demanding maximum concentration.
Gueorgiou changed his initial plan when he saw the map – and actually Lauri Sild (who later did a big mistake) had approximately the same speed as Gueorgiou in the first part of the race. Here are Gueorgiou's comments about his opening speed:
– The idea of running fast had to be relegated the second plan, instead of reading the map. I did no mistakes, I think, but I was not fast in the initial part. After that, in the longest legs, yes, it was possible to push with some speed, but it was a super race in an atypical terrain, I really enjoyed.
Great courses in varying terrain
If you have looked at the maps from the previous days of Portugal O-Meeting, you have seen great courses in varying terrain. This is one of the reasons why Gueorgiou has put an important part of his season preparations to Portugal for many years now.
– What has been fantastic in all three days of the Portugal O 'Meeting is that in all of them we had different terrains and different challenges have been offered and this is what I think it's great, this diversity of terrains in Portugal, giving me possibility to test my shape at different levels.
This was a EOC selection race for the Swedish runners who were not at the World Cup (according to Prochazka) – and this means Ridefelt did his part of the job. The Swedish men did however run very well in Turkey – it will not be easy to select the Swedish EOC team this year.
Niggli beaten
Maria Magnusson did a fantastic race – and won the race with a margin of nearly 4 minutes
Simone Niggli has proved in the races here in Portugal during MCO last weekend and POM this weekend that she is not very far from her previous best when she has a good day – but today she definitely did not have one of her best days. The Swiss multiple World Champion struggled a lot in the technical first part of the course – loosing four minutes due to big mistakes (for her) already on the first two controls. In the end Niggli was more than 6:30 behind the winner, Swedish Maria Magnusson, down in 8th place.
Maria Magnusson did a fantastic race – and won the race with a margin of nearly 4 minutes down to Annica Gustafsson in second. Helena Karlsson finished 3rd.
– I didn't expect to win today at all. I was just expecting to do a good technical race, just like I did yesterday, Magnusson explains after her super race. – That was my goal, but… I mean, to win was a super-bonus. And also to beat Simone Niggli, as I did for the first time ever and only four months after her retirement. I think it's OK.
– I stayed focused all the time. In a tricky terrain like this, you have to be calm and ignore that feeling that you're running too slowly. The important is to be concentrated all the time. I knew that and I knew that I was doing the right thing, I tried to be concentrated all the time and I gained a lot of time there.
Maps and GPS-tracking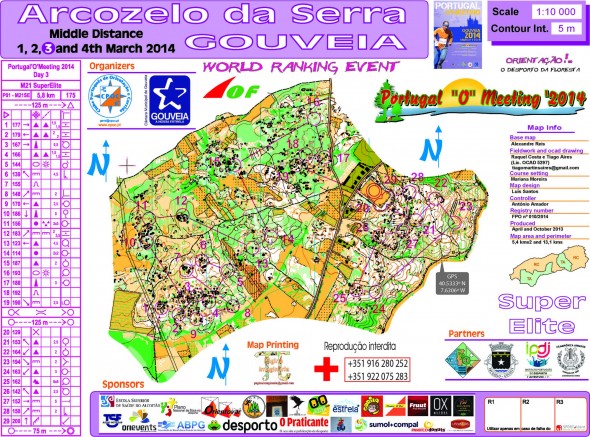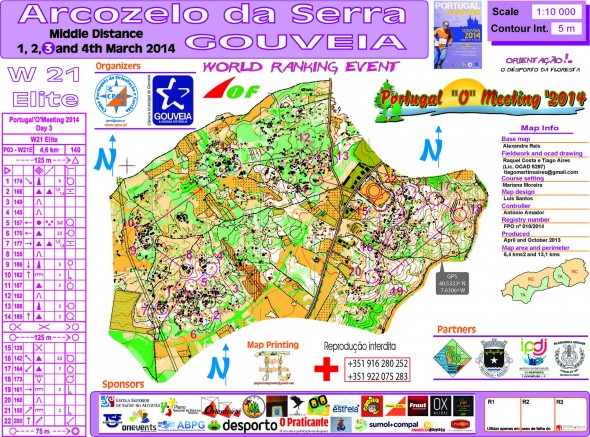 Results men
1. Thierry Gueorgiou (Kalevan Rasti) 34:46
2. Albin Ridefelt (OK Linné) 36:25 (+1:39)
3. Jan Prochazka (Kalevan Rasti) 37:28 (+2:42)
4. Hannu Airila (Kalevan Rasti) 38:15 (+3:29)
5. Oskar Sjöberg (OK Linné) 38:17 (+3:31)
6. Antom Östlin (MOKS) 38:21 (+3:35)
7. Lauri Sild (Hiidenkiertäjät) 38:53 (+4:07)
8. Olli-Markus Taivanen (Pellon Ponsi) 39:07 (+4:21)
9. Jonas Viytautas Gvildys (IGTISA) 39:17 (+4:31)
10. Antonio Martinez (Colivenc) 39:23 (+4:37)
Results women
1. Maria Magnusson (Sävedalens AIK) 34:50
2. Annica Gustafsson (IFK Lidingö) 38:38 (+3:48)
3. Helena Karlsson (IFK Lidingö) 39:09 (+4:19)
4. Marttiina Joensuu (SK Pohjantähti) 39:56 (+5:06)
5. Jannina Gustafsson (SK Uusi) 40:08 (+5:18)
6. Heini Wenman (SK Pohjantähti) 40:09 (+5:19)
7. Anna Josefine Engström (AOOK) 40:15 (+5:25)
8. Simone Niggli (OK Tisaren) 41:24 (+6:34)
9. Elin Mansson (IFK Göteborg) 41:25 (+6:35)
10. Ulrika Uotila (Koovee) 41:35 (+6:45)
Thanks a lot to Joaquim Margarido for providing maps, results and interviews