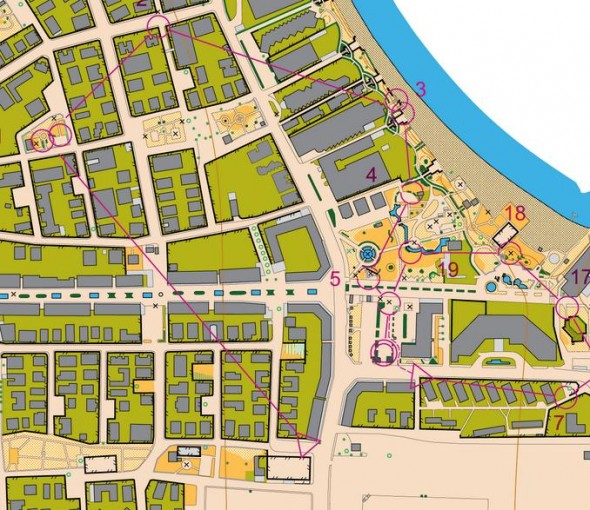 Sweden won the first unofficial World Cup race in mixed sprint relay today ahead of Denmark and the Swedish second team. Switzerland and Sweden were the big favourites ahead of the race – Switzerland however failed and got two teams disqualified. The best Swiss team finished 5th in the end.
Lena Eliasson decided the relay for Sweden on the last leg – increasing the gap down to Denmark with Maja Alm in second spot from 10 seconds to 19 seconds. Sweden's second team started together with the first team on the last leg, but Lina Strand on the second team lost too much time – finishing 44 seconds down on Eliasson in third.
– This was really great! Partly as a positive test ahead of the World Champs in Italy this summer, and partly because we want to win the unofficial World Cup in sprint relay overall, the head of the Swedish National team Håkan Carlsson comments to orientering.se.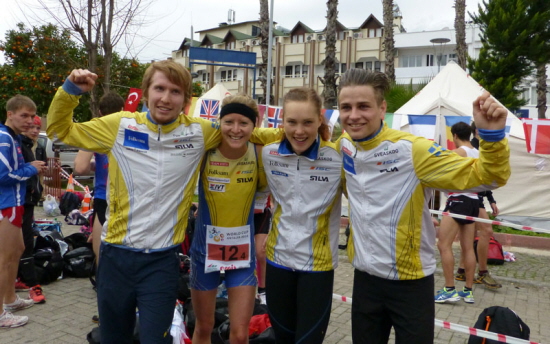 Swedish winning team. Picture from orientering.se
Maps and GPS-tracking
Below you find links to maps and the GPS-tracking. The courses today were on the easy side – with not too many technical challenges. What do you think about the courses?
New discipline
The mixed sprint relay is a new format in the World Cup – being only an unofficial World Cup this year. The mixed sprint relay is however an official discipline in the World Championships in Italy already this year, and therefore there is a lot of interest around the discipline now.
This article will be updated when more is know about how the new touch free system worked and the runners' and spectators' reaction to the new format are available. It will also be interesting to know why so many teams were disqualified. Please add a comment with your evaluation below.
@worldofo Some are, some not. Don't know yet why they were DSQ. Btw, this is of course an Unofficial World Cup in 2014.

— IOF Orienteering (@IOFOrienteering) March 2, 2014
Results