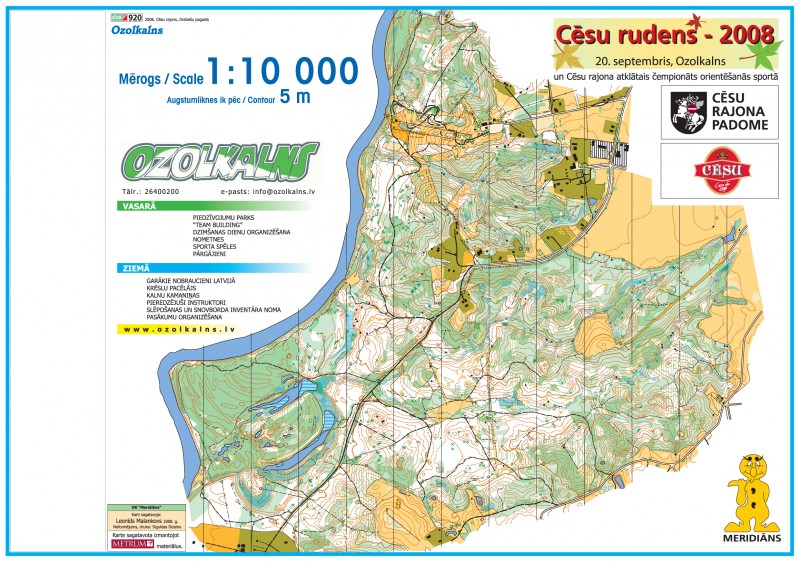 [LIVE Friday from 09:00 CET, Saturday 09:00 CET, Sunday 15:00 CET] The 3rd round in the 2017 Orienteering World Cup is organized in Cesis, Latvia this weekend with a Middle distance Friday August 25th, a Relay on Saturday and a Sprint on Sunday.
With next year's World Orienteering Championships organized in Latvia, partly in similar terrain, there is big interest for the races among the national teams, with several teams spending some extra days in Latvia preparing for next year's biggest happening. Note that Saturday's relay is a forest relay – the first forest relay in the World Cup in more than 10 years.
The start field is quite big with around 90 women and 120 men on the start list – and most of the top names on the start list including current World Cup leaders Tove Alexandersson (Sweden) and Daniel Hubmann (Switzerland). Notably World Champion middle distance Thierry Gueorgiou is not on the start list – instead he is present in Latvia in his new job in the Swedish coaching team. Also notably missing is Denmark's World Champion sprint who has some minor injury trouble after focusing on athletics the last month.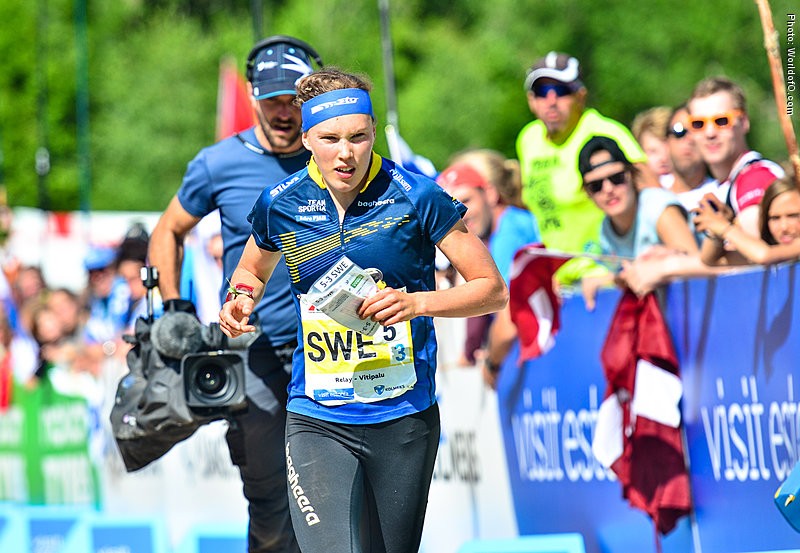 Useful links
Useful links to follow the competitions and get additional background information:
Detailed Program
Friday August 25th

09:00 CET: Middle Women. Last start 11:19 CET, decisions by 12:00 CET
11:11 CET: Middle Men. Last start 14:11 CET, decisions by 14:50 CET

Saturday August 26th

09:00 CET: Relay Women. Decisions 10:30 CET
11:00 CET: Relay Men. Decisions 12:30 CET

Sunday August 27th

08:00 CET: Sprint Qual Women
09:00 CET: Sprint Qual Men
15:00 CET: Sprint Final Women. Decisions 16:00 CET
16:00 CET: Sprint Final Men. Decisions 17:00 CET
Overall World Cup: Alexandersson and Hubmann
Tove Alexandersson and Daniel Hubmann are on top of the overall World Cup rankings after two of four World Cup rounds. Alexandersson has a clear lead ahead of Maja Alm (not starting in Latvia due to minor injury problems after pursuing athletics the last month) with Natalia Gemperle in third. In the men's class Martin Regborn is closest to Hubmann with Matthias Kyburz in third.  See below for the World Cup standing after the World Cup round 2 (WOC 2017 in Estonia). Link to updated World Cup standing: Overall World Cup standing.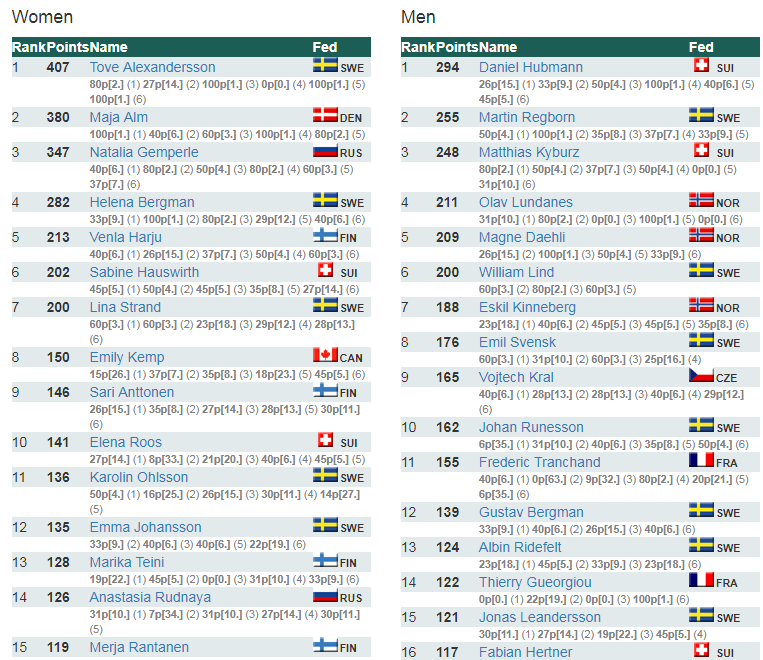 Details about the races
Forest races
The forest terrain that awaits  is covered by many small and larger valleys which could create interesting routechoice challenges – the mixed runnability and visibility can also make the races technically interesting. The same area will be used for middle distance and relay. See the embargoed areas here. The official terrain description reads as follows: "A ravine with side ravines on the left-hand bank of the Gauja River. Spruce forest, runnability varies from easy to difficult. Occasional undergrowth and fallen trees that obstruct the running. Height difference 85m. Roads of various categories."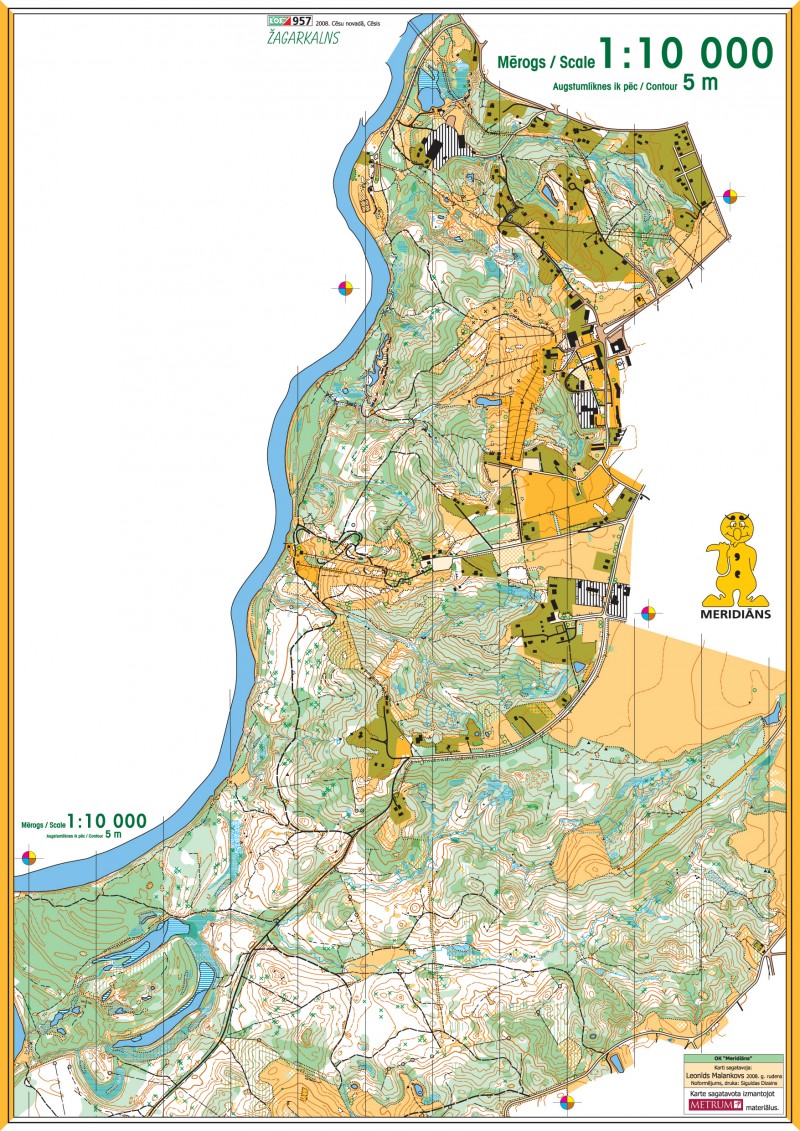 Sprint races
The sprint qualification terrain is a typical terrain for a qualification race – an urban terrain containing many apartment blocks. The final terrain should be more interesting, including old town area and parkland.
15 runners from each qualification heat qualify for the A-final. There is also a B-final for remaining athletes.