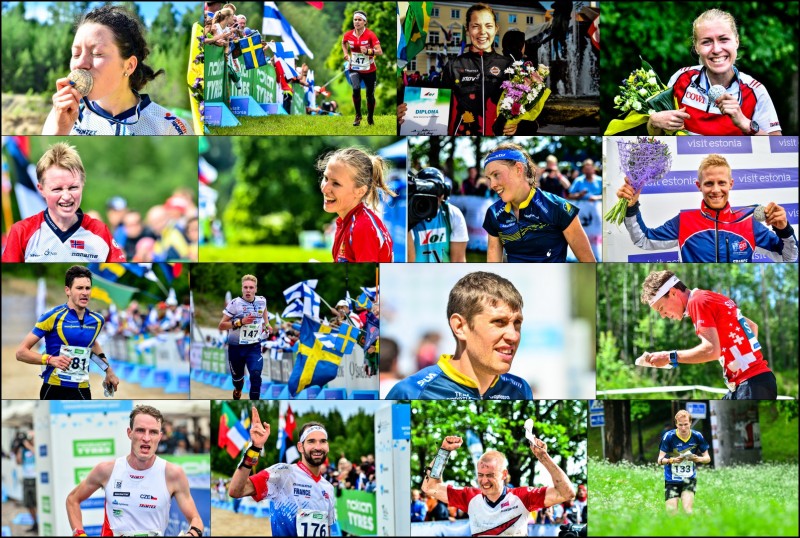 See an overview of the suggestions for nominated athletes below – 16 in the men's and 9 in the women's. Monday December 4th at midnight CET is the last chance to suggest a nomination for the Orienteering Achievement of 2017. 
Suggested athletes and achievements as of Sunday evening (through Facebook page, intro-article and e-mail) are given in the table below in arbitrary order – some of them are included in the collage above. Based on the nominations so far and additional nominations received by midnight CET December 4th, a selection of athletes/teams will be nominated for "Achievement of the Year 2017″:
Men
Women

Jerker Lysell (Sweden)
Olav Lundanes (Norway)
Yannick Michiels (Belgium)
Thierry Gueorgiou (France)
Viktor Larsson (Sweden)
Vojtech Kral (Czech Republic)
Johan Runesson (Sweden)
IFK Göteborg (Sweden)
Daniel Hubmann (Switzerland)
William Lind (Sweden)
Leonid Novikov (Russia)
Olli Ojanaho (Finland)
Florian Schneider  (Switzerland)
Oleksandr Kratov (Ukraine)
Frederic Tranchand (France)
Jakub Dekrét (Slovakia)

Tove Alexandersson (Sweden)
Natalia Gemperle (Russia)
Marianne Andersen (Norway)
Anna Haataja (Finland)
Simona Aebersold (Switzerland)
Maja Alm (Denmark)
Emily Kemp (Canada)
Elena Roos (Switzerland)
Venla Harju (Finland)
Write your nomination text at the World of O Facebook page – Remember that we are not necessarily looking for the best orienteer/team of 2017 – but rather the best achievements.
As an alternative for non-Facebook users only, write your nomination text as a comment to the intro-article
Great Sponsorprizes for "Lucky voters"!
Prizes valued to more than 5500 Euro are drawn among lucky voters & the ones suggesting nominations. We have 9 great sponsors from 8 different countries. The rules are as follows:
A person can only vote once in each of the categories (if several people share one internet connection, only one can vote, as the IP address is used to identify the voter along with the email-address of the voter).
Prizes from our sponsors will be drawn among all people voting.
In addition some sponsor prizes will be drawn among the ones suggesting GOOD nomination texts. Among all really good nomination texts, we will draw one or two of the great sponsor prizes.
The winners will be made public after the poll closes at World of O.
---
Event sponsor: Five + Five days of Vasto, Italy, October 1st – 14th 2018
Prize offered: Package for 2 people consisting in accommodation in half pension and entry fee for the week 41 of Five + Five days of Vasto (Italy) – October 2018. Value 1500 euro. Transferable to other persons.
10 stages to discover in Vasto, Italy with its extraordinary beautiful sandy beaches! The Event centre is in the town of Vasto, on the seaside, where a program of 10 races in 2 weeks will be discovered, in the best Italian forests and in the nicest historical centres of Italy. Read more at www.orienteering.it and facebook.com/pwtorienteering (Bulletin available from December 15th).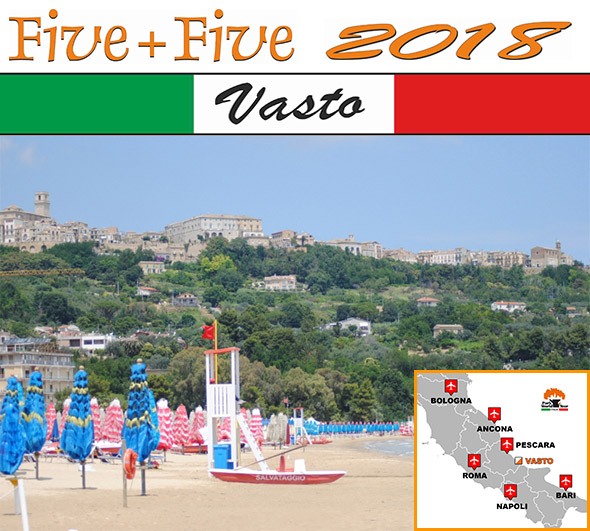 Event sponsor: EOC 2018 + EGK Swiss 5-days, May 8th – 13th 2018
Prize offered: Competition package EGK Swiss 5-days for 2 persons (5 races: 2 long, 2 middle, 1 sprint), 5 nights accommodation in hotel  for 2 persons during European Orienteering Championships for (from 

8th to 13th of May, 2018

). Value about 1200 Euro. Transferable to other persons.
During your stay you can discover the beautiful region of Ticino, with all of its attractions (history, culture, gastronomics, leisure). You are invited as a spectator to watch the European Orienteering Championships 2018, which takes place in the same terrains and dates as the EKG 5-days courses! More information at www.eoc2018.ch.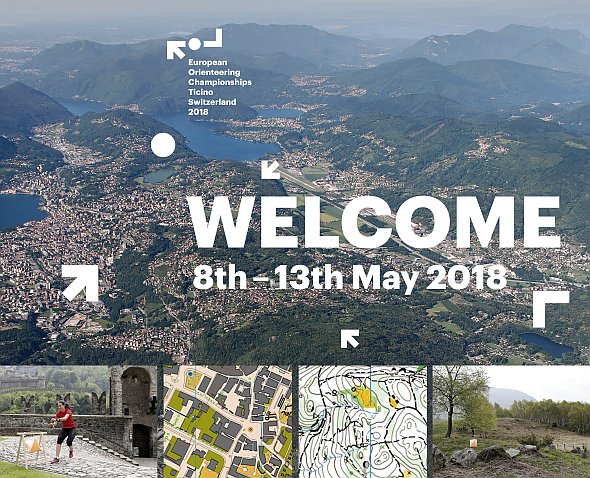 Event sponsor: Cerkno Cup – 5 days of Slovenia, August 22nd – August 26th 2018
Prizes offered:

Entry fee for 4 persons (5 days + TrailO Event + 3 trainings) and hard-floor accommodation. Value about 400 EUR. Transferable to other persons.
Entry fee for 2 persons (5 days + TrailO + 3 trainings) and hard-floor accommodation. Value about 200 EUR. Transferable to other persons.

Compete 5 days alongside the best runners at South East European Orienteering Championships and taste most of the orienteering flavours you can find in Slovenia – from alpine forests to stony karst! Lake Bled, Julian Alps, Postojna cave and Adriatic sea are just a short drive away … More at http://www.cerkno-cup.com or http://www.seeoc2018.si.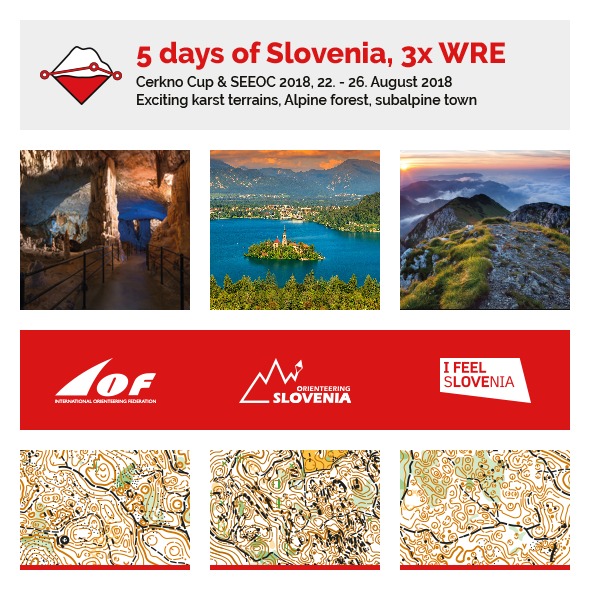 Event sponsor: Sprint Scotland, 19th-22nd July 2018
Prizes offered – 3 complete packages for 2 people each – 6 training sessions + 3 sprint races (WRE) + 3 evening talks + ceilidh + event t-shirt. Total value around 600 Euro (200 Euro per package). Transferable to other persons.

After successful events in 2016 and 2017, Sprint Scotland will again host 

4 days of sprint orienteering in Perth and Stirling in Central Scotland

. 2 training days followed by a weekend with 3 sprint races, as well as 

three evening talks and a ceilidh (Scottish traditional dancing)

. Short travel from Edinburgh and Glasgow. 

http://sprintscotland.co.uk/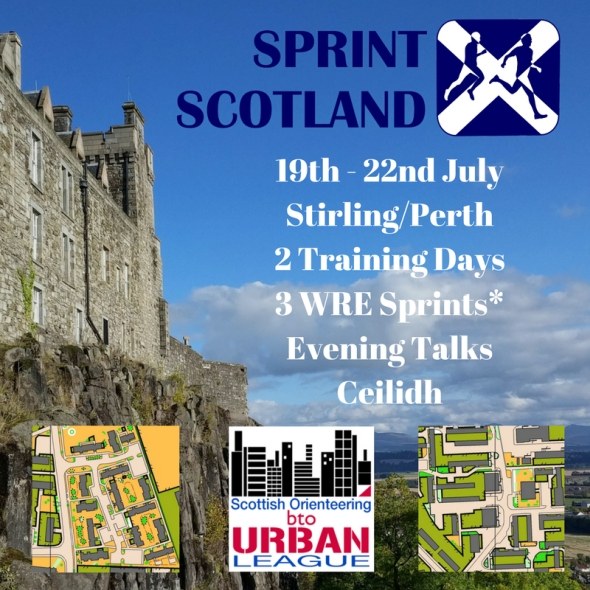 Event sponsor: 4th Antalya Orienteering Festival 2018 – 28th October – 4th November
Prize offered: One Big Antalya O-Meeting package consisting of 1 complete Antalya Orienteering Festival package: Accommodation + Entry for all 6 races for one person. Value about 540 Euro. Transferable to other person.
Antalya Orienteering Festival will be held for the 3rd time in Side by the Mediterranean coast of Antalya, Turkey. We provide 5 different terrains and challenging courses, good maps and good weather for orienteering holiday. See more at www.antalyaofest.com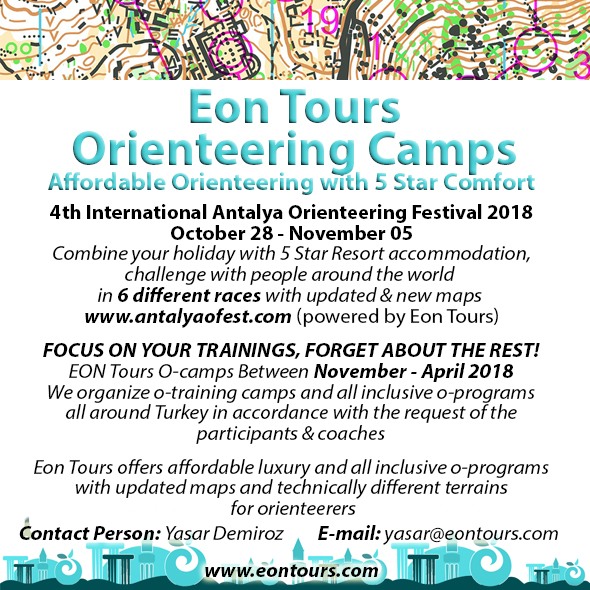 Event sponsor: PORTUGAL O' MEETING (POM) 

2018 – February 10th – 13th 2018 

– WRE
Prize offered: 4 packages, each for 2 people of POM 2018 in famous Évora e Portel, consisting of entry fee for the 4 courses of the event (middle + long + middle + long) plus night sprint. Value about 360 Euro. Transferable to other persons.
Expected to reach 3.000 entries, Portugal O Meeting is an huge winter orienteering event that this year the event takes place in Évora, in the the heart of the Alentejo mediterranean landscape, the competition will offer everyone a fantastic chance to do orienteering in UNESCO World Heritage Site and just one hour travel from Lisbon and many sandy beaches. Come and enjoy – it will give you an unforgettable social and human experience, in these lands of sun, history, memory, material and immaterial culture with outstanding mediterranean landscape, delicious regional cuisines, mediterranean tavern snacks and many regional wines. More information: WWW.POM.PT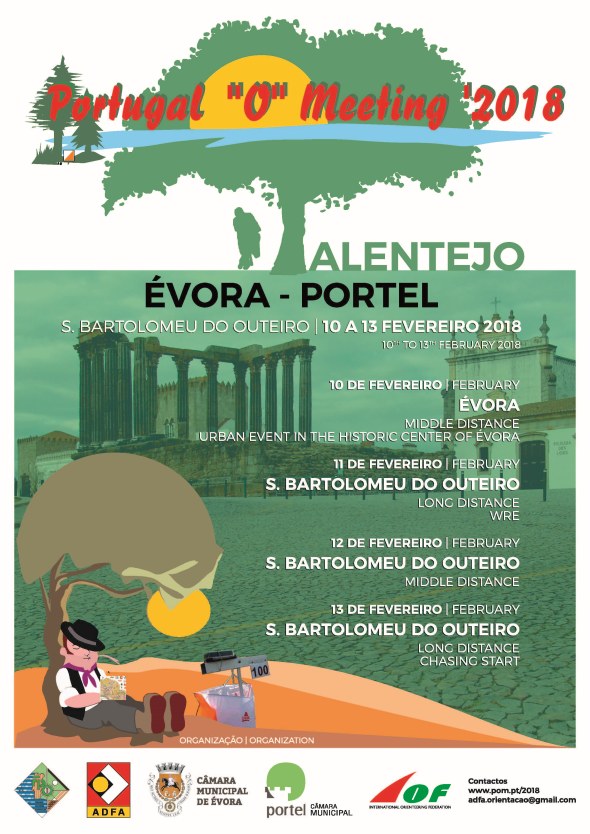 Event sponsor: Andalucia O-Meeting 2018 Competition Package. 

March 1st – March 4th
Prize offered: AOM Competition Package for 2 persons – including entry to 5 events (night, prologue, middle, sprint, long), 3 nights in Hotel Barcelo for 2 persons, half board. Value about 350 Euro. Transferable to other persons.
2 WRE's in sweet terrains and maps, a friendly atmosphere and mild climate! More info at andaluciaomeeting.com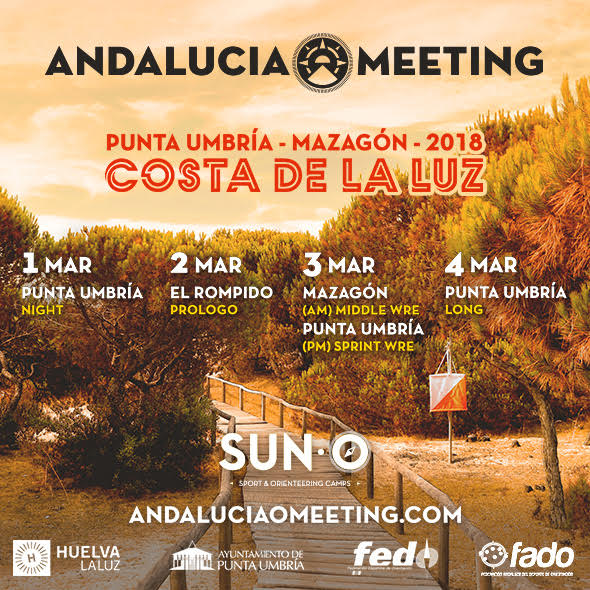 Event sponsor: OOCup 2018 – France. July 25th – July 29th 2018
Prize offered: 2 packages – each for 2 people – consisting of: Entry for the complete 5 days OOCup competition plus OOCup 2018 T-shirt for each competitor. Value 325 euro. Transferable to other persons.
OOCup is an annual 5 Day orienteering event, traditionally organized in Slovenia, but in 2018 OOcup goes fully international and moves to France in 2018. There is good reason for that: Tricky terrain like what we found in the South Jura Mountains (AIN) in France is what OOcup always tries to deliver; ultimate orienteering challenge in beautiful natural surroundings. More at oocup.com.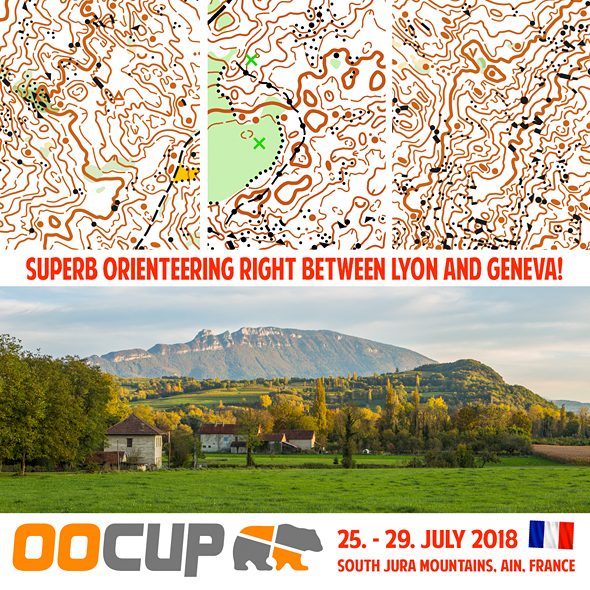 Event sponsor: Lipica Open 2018. March 10th – 14th 2018
Prize offered: 2 packages – each for 2 people – consisting of: Entry to complete 5 Day Lipica Open competition + hard floor accommodation. Value about 320 euro. Transferable to other persons.
Lipica Open is a popular season starter, this time with two stages on brand new maps. Enjoy Slovenian karst terrain already in March. The Kras region offers also excellent conditions for quality training camps. More at www.lipicaopen.com