Double for Sweden: Tove Alexandersson (SWE) won the women's class 3:29 ahead of Kamilla Olaussen (NOR) with Karolin Ohlsson (SWE) in 3rd at 4:41. Gustav Bergman (SWE) won the men's class 35 seconds ahead of Olav Lundanes (NOR) with Matthias Kyburz (SUI) in 3rd at 3:34. 
The World Cup races in Norway this autumn are Pre-WOC for WOC 2019 which is organized in the same area.
Men: Bergman's first World Cup victory
Olav Lundanes took the lead from the start, but from control 4 the Norwegian World Champion over the Long distance from Latvia a few weeks ago started to do some small mistakes while Gustav Bergman run with incredible speed, and Gustav Bergman could build up a 2 minute lead ahead of the long routechoice leg to control 10. Bergman loses more than a minute on this leg, but it was not enough for Lundanes to catch him up. The rest of the field 4 minutes or more in the first part of the course, and could never come up to Bergman.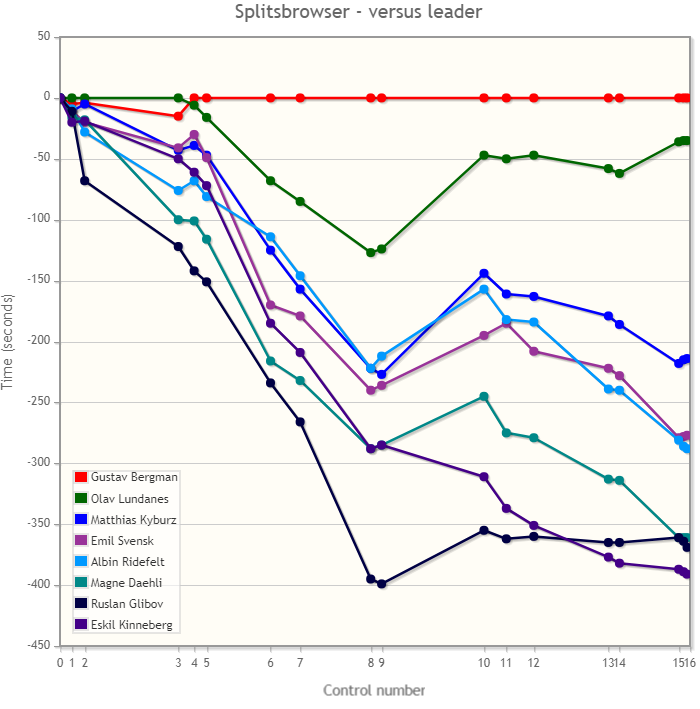 Here you can see how Bergman (blue color) took the wrong route at the long leg by running straight. The fastest route here is clearly to run left, using the road. Kuburz runs this leg on 4:48 min/km while Bergman is up in 5:37 min/km, losing 1:23 to Kyburz and 1:17 to Lundanes.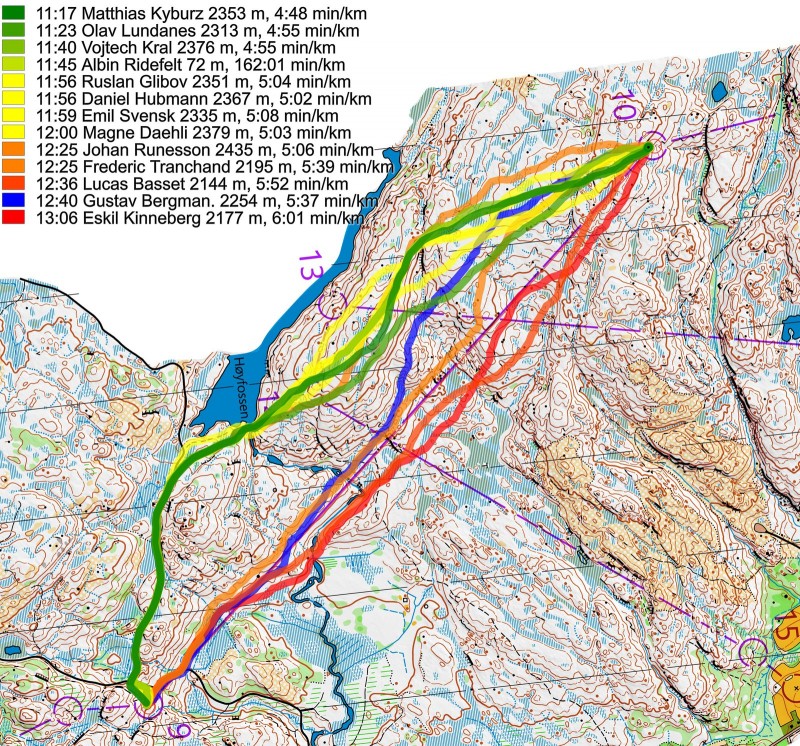 Women: Alexandersson on top again
Tove Alexandersson was again in a separate class, being faster than the rest on many of the decisive legs. The race development was very similar to the men's class in that Alexandersson gains time on every leg before the long leg (to control 6 in the women's race), and loses more than a minute on the long leg. However, Alexandersson was also extremely strong in the end, increasing her lead.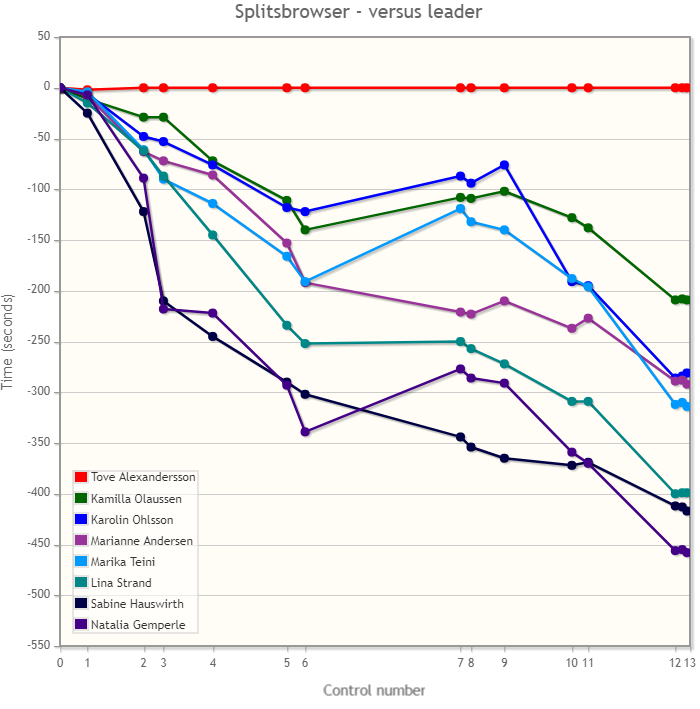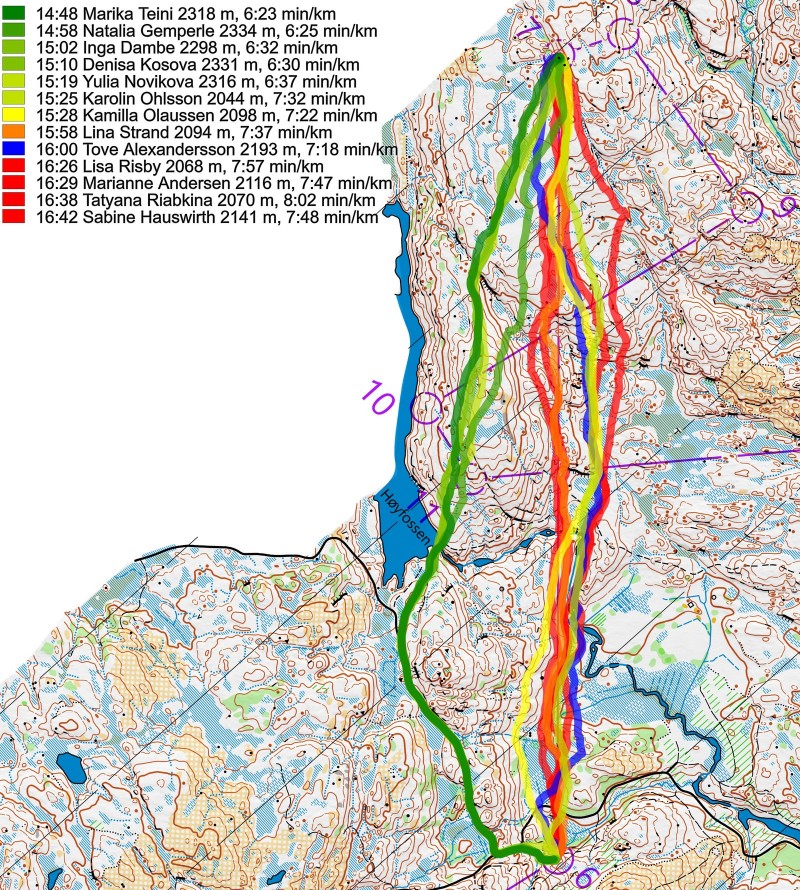 Maps and course
GPS-tracking from the race is available here. See maps below.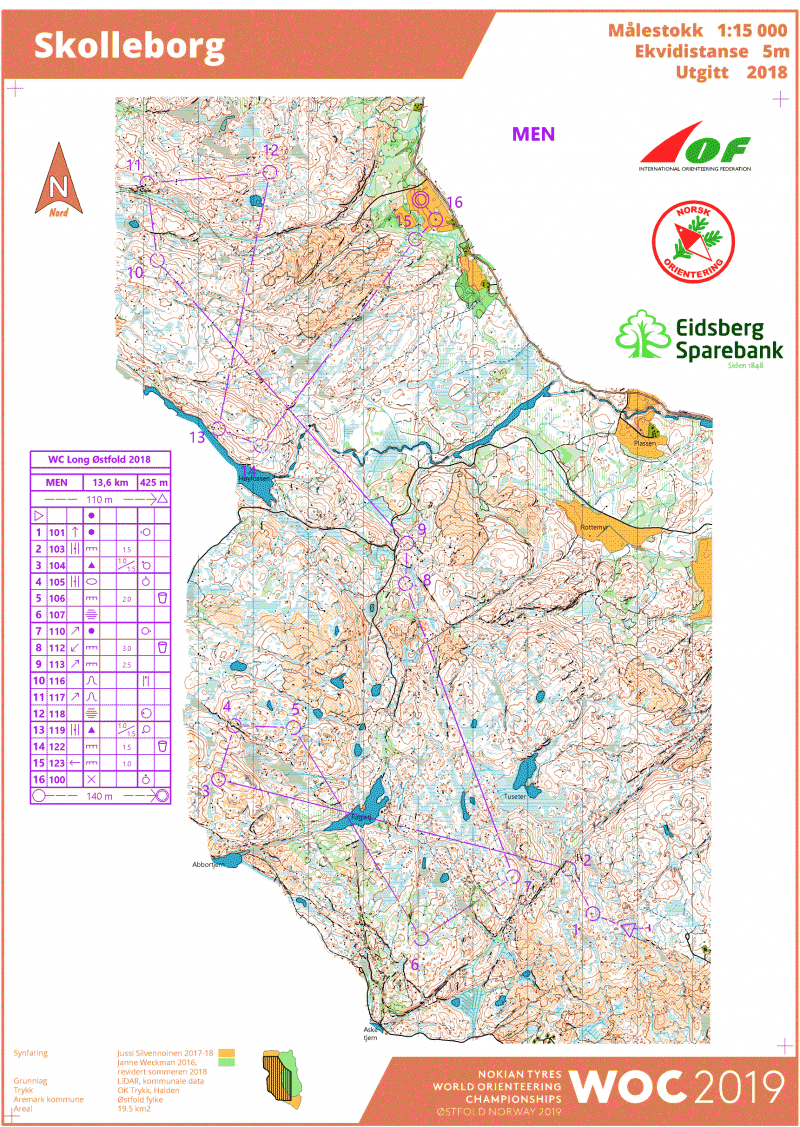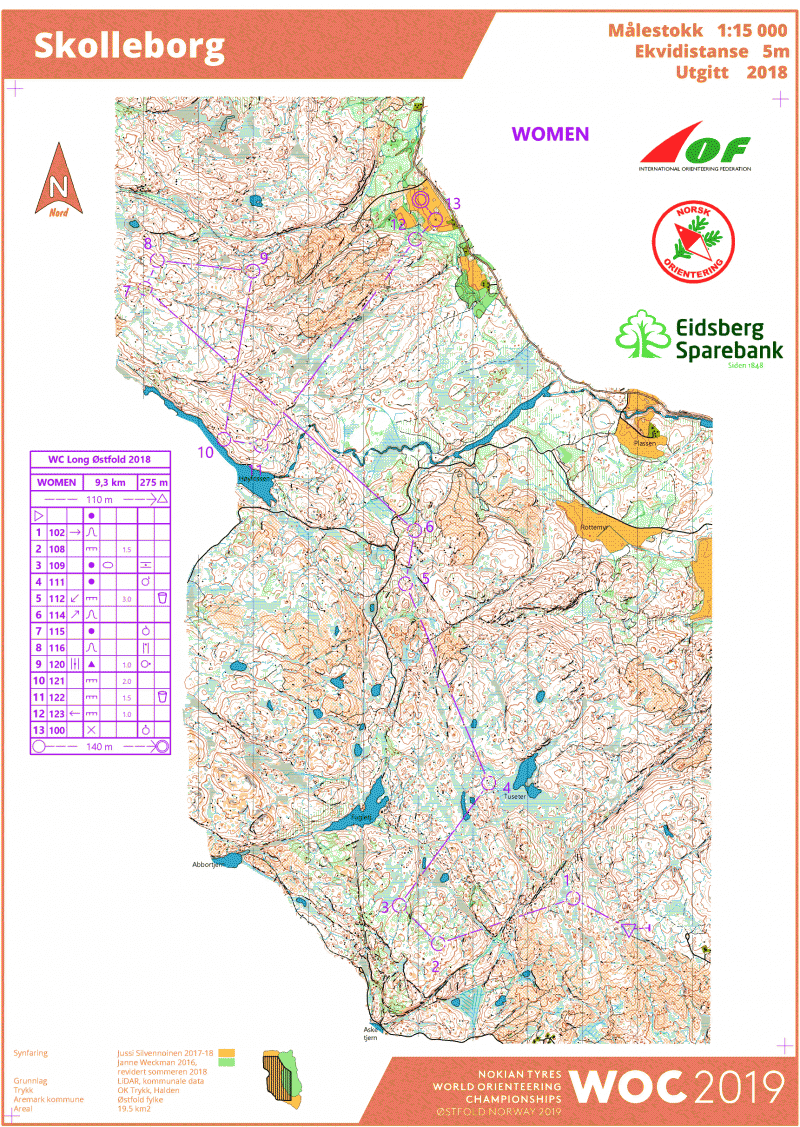 Results
Men
| | | | | |
| --- | --- | --- | --- | --- |
| 1. | Gustav Bergman | SWE | 77:36 | (+0:00) |
| 2. | Olav Lundanes | NOR | 78:11 | (+0:35) |
| 3. | Matthias Kyburz | SUI | 81:10 | (+3:34) |
| 4. | Emil Svensk | SWE | 82:13 | (+4:37) |
| 5. | Albin Ridefelt | SWE | 82:24 | (+4:48) |
| 6. | Magne Daehli | NOR | 83:37 | (+6:01) |
| 7. | Ruslan Glibov | UKR | 83:45 | (+6:09) |
| 8. | Eskil Kinneberg | NOR | 84:07 | (+6:31) |
| 9. | Daniel Hubmann | SUI | 84:15 | (+6:39) |
| 10. | Lucas Basset | FRA | 84:26 | (+6:50) |
| 11. | Frederic Tranchand | FRA | 84:39 | (+7:03) |
| 12. | Johan Runesson | SWE | 84:40 | (+7:04) |
| 13. | William Lind | SWE | 85:17 | (+7:41) |
| 14. | Martin Regborn | SWE | 85:20 | (+7:44) |
| 15. | Jonas Egger | SUI | 85:38 | (+8:02) |
Women
| | | | | |
| --- | --- | --- | --- | --- |
| 1. | Tove Alexandersson | SWE | 64:33 | (+0:00) |
| 2. | Kamilla Olaussen | NOR | 68:02 | (+3:29) |
| 3. | Karolin Ohlsson | SWE | 69:14 | (+4:41) |
| 4. | Marianne Andersen | NOR | 69:25 | (+4:52) |
| 5. | Marika Teini | FIN | 69:47 | (+5:14) |
| 6. | Lina Strand | SWE | 71:12 | (+6:39) |
| 7. | Sabine Hauswirth | SUI | 71:30 | (+6:57) |
| 8. | Natalia Gemperle | RUS | 72:11 | (+7:38) |
| 9. | Lisa Risby | SWE | 72:45 | (+8:12) |
| 10. | Tatyana Riabkina | RUS | 72:50 | (+8:17) |
| 11. | Sari Anttonen | FIN | 73:28 | (+8:55) |
| 12. | Silje Ekroll Jahren | NOR | 73:30 | (+8:57) |
| 13. | Marie Olaussen | NOR | 73:51 | (+9:18) |
| 14. | Yulia Novikova | RUS | 73:59 | (+9:26) |
| 15. | Denisa Kosova | CZE | 74:26 | (+9:53) |