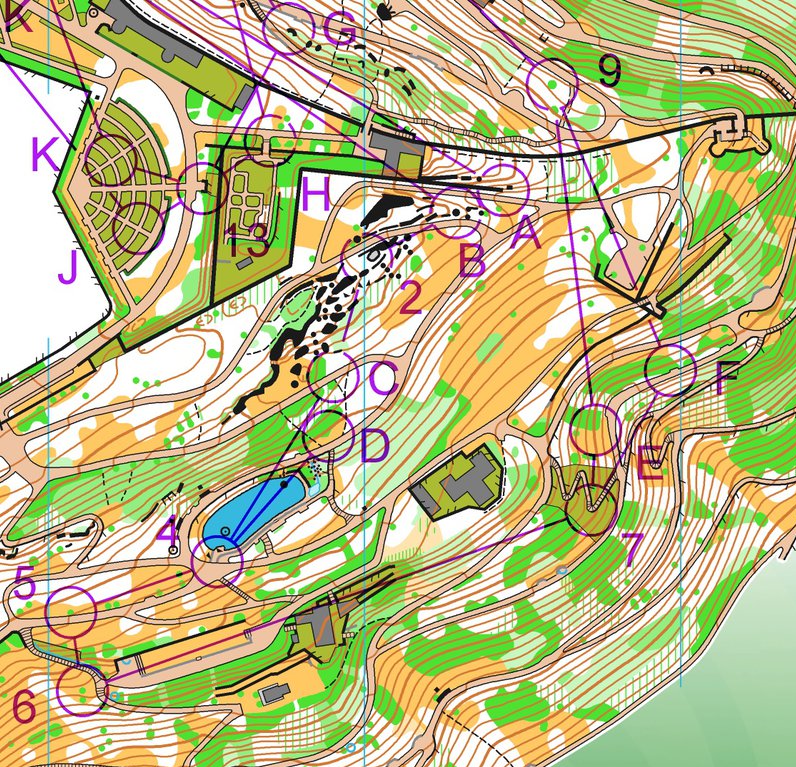 Switzerland won the World Cup Sprint Relay which was organized in Prague, Czech Republic as part of the 2018 World Cup Final.
Sweden had a very good start of the relay, and after two legs Sweden seemed to be on the way to victory with a 31 second lead down to Switzerland. However, Switzerland's Florian Howald did a great race on the third leg, delivering Judith Wyder into an 11 second lead on the last leg. Sweden's Tove Alexandersson had the speed to catch up with Wyder, but a big mistake on the second control ruined Sweden's chances of taking the victory in the last national team relay of the year.
Switzerland wins World Cup #orienteering Sprint Relay in Prague after strong races by Florian Howald and Judith Wyder on two last legs – and big miss by Sweden's @ToveAlexanderss early on last leg #gpsanimation #owcup. Results https://t.co/um9oM47PPK. GPS https://t.co/erUrJikqi7 pic.twitter.com/UZtQR4DXHq

— WorldofO.com (@worldofo) October 5, 2018
Maps and GPS-tracking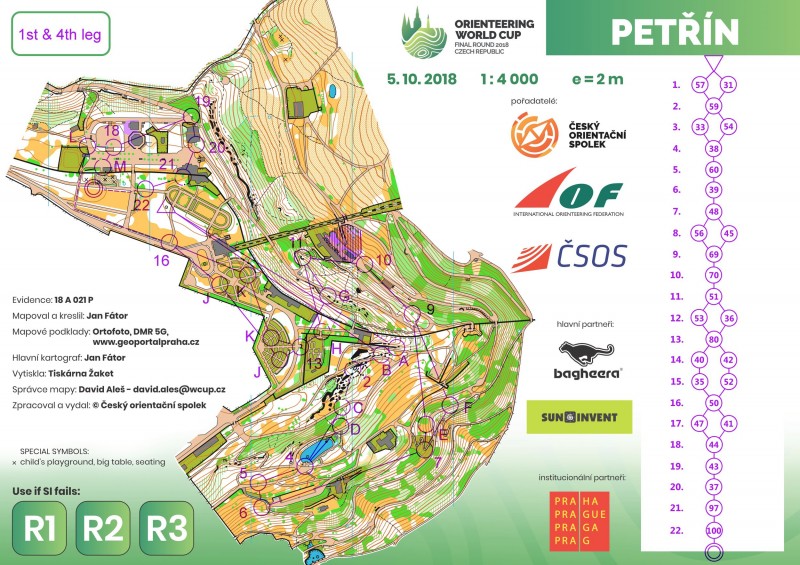 Results (unofficial)
The article will be updated with official results.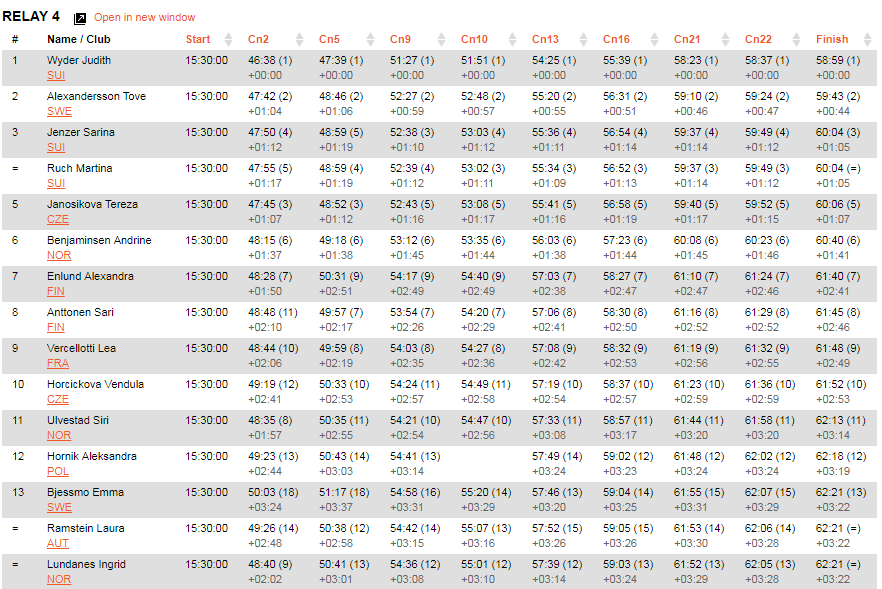 Live results are available here – official results will be available here.
Yes, we did it! Sprint Relay victory at @IOForienteering Orienteering World Cup Final in @PragueEU! Thank you Sabine Hauswirth, @flohowald, Andreas Kyburz. #WorldCupOverallRelayVictory #owcfinal2018 #owcup #owc2018 #orienteering #prague pic.twitter.com/wieIgXyp5C

— JudithWyder (@judithwyder) October 5, 2018