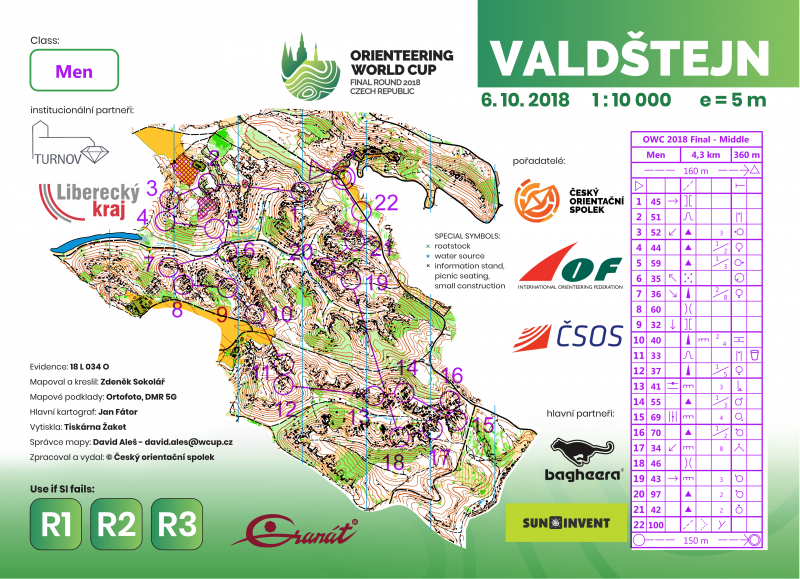 [Updated with extra illustrations] Karolin Ohlsson (SWE) and Milos Nykodym (CZE) both won their first World Cup victories on a Middle distance on really tricky Czech sandstone terrain. Good execution and good routechoices was the key to victory in a race where many of the pre-race favourites got into trouble.
In the women's class the biggest favourite Tove Alexandersson struggled already from the start, and did several technical misses along the course. Natalia Gemperle did also not have a good day technically. Instead Karolin Ohlsson finally got to show what she is capable of when she manages to put of a top performance throuhout a course – earlier the Swede has shown this potential many times, but never all the way from start to finish. Julia Jakob (Switzerland) finished second after a steady race. Lina Strand (Sweden) took the third spot after a very good finish. Denisa Kosovo did a very good race on homeground from an early startnumber, and finished 7th in the end.
This #GPSanimation shows how Karolin Ohlsson 🇸🇪 wins her first World Cup #orienteering victory in highly technical Czech sandstone terrain. Julia Jakob 🇨🇭finished 2nd and Lina Strand 🇸🇪 third. Again technical trouble for @ToveAlexanderss. Results https://t.co/mmifjUijB1 #owcup pic.twitter.com/q508vMPoxi

— WorldofO.com (@worldofo) October 6, 2018
Some split times illustrations: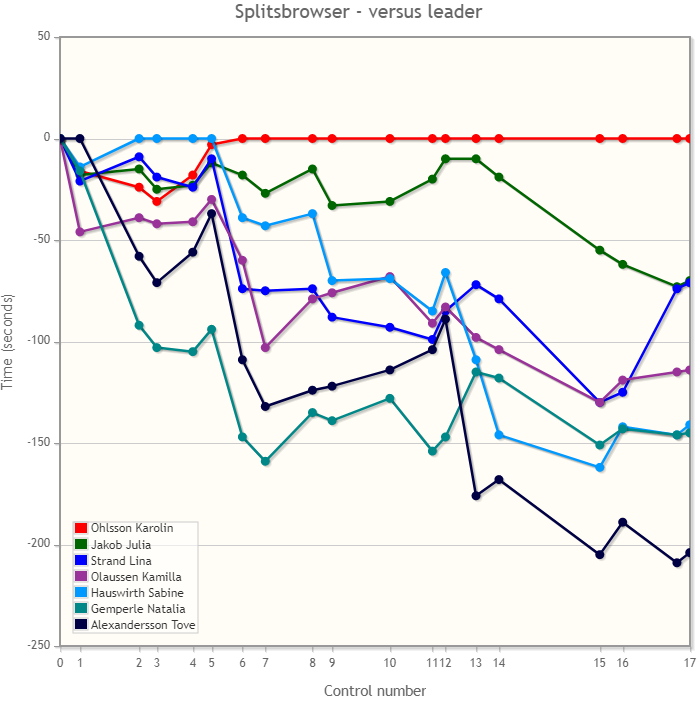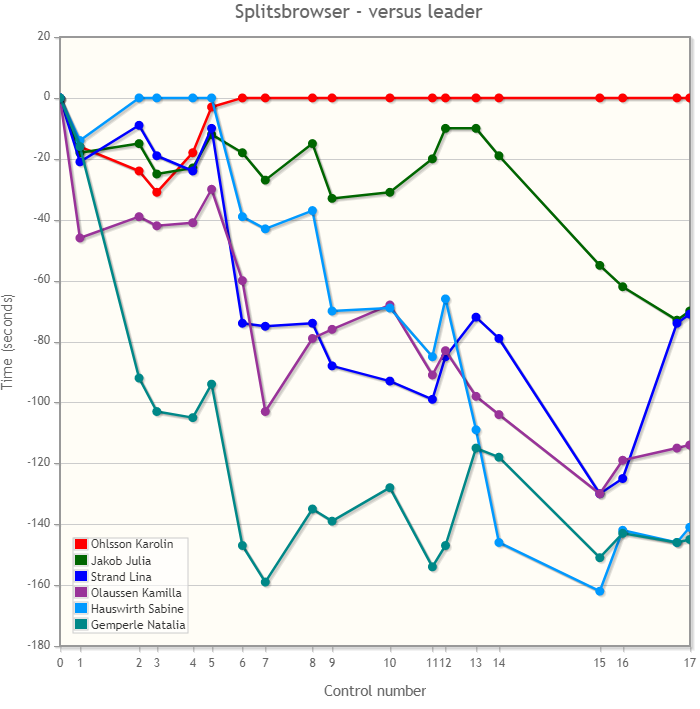 Men: First for Nykodym
In the men's class Milos Nykodym had the biggest day in his career so far, winning his first World Cup victory ahead of Andreas Kyburz (Switzerland) and Gernot Ymsen Kerschbaumer (Austria).
#GPSanimation showing how Milos Nykodym 🇨🇿 takes his first World Cup 🥇in #orienteering in technical Czech sandstone terrain ahead of Andreas Kyburz 🇨🇭 and Gernot Kerschbaumer 🇦🇹. Results https://t.co/4Ka69sz6Jz pic.twitter.com/FZw5ntqoy1

— WorldofO.com (@worldofo) October 6, 2018
Also in the men's class the big favourites made mistakes already in the start – and they also struggled with choosing the correct routes in this very special Czech terrain. In most terrains the strongest runners can survice well with going straight, in this terrain this can punish you quite hard as can be seen on the leg from control 18 to 19.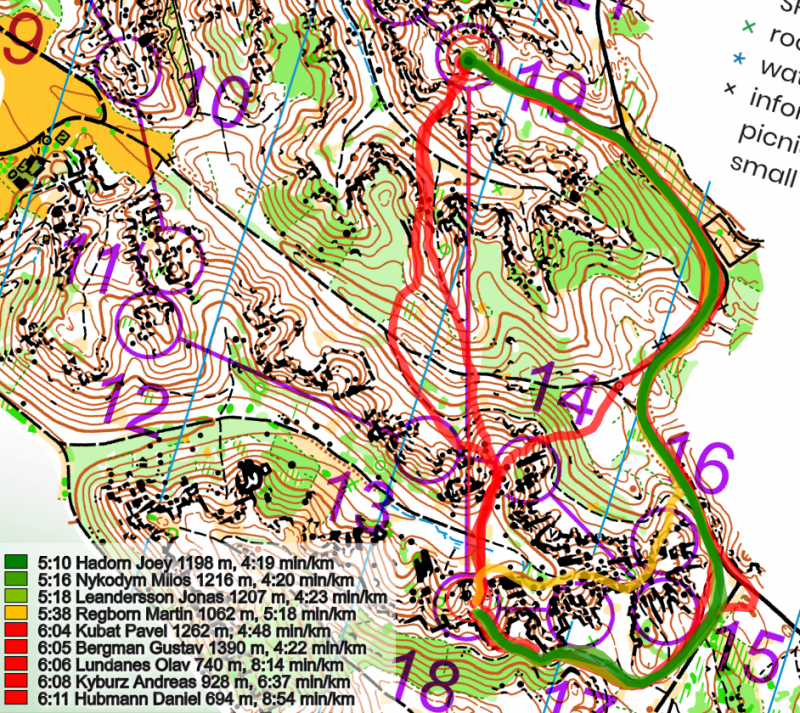 Some split times illustrations: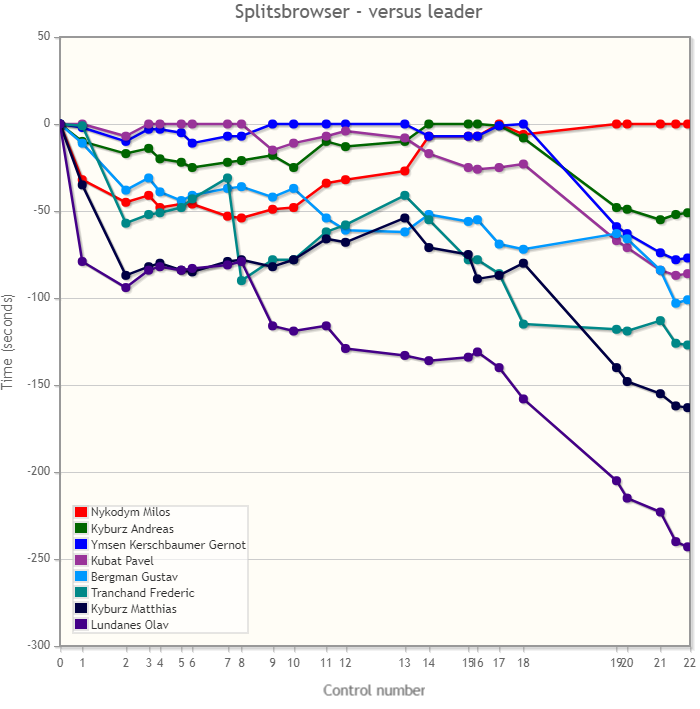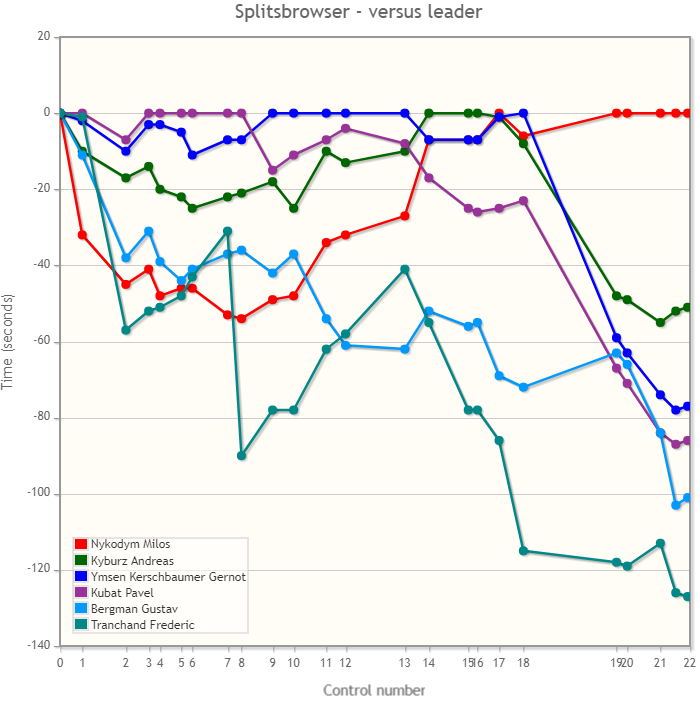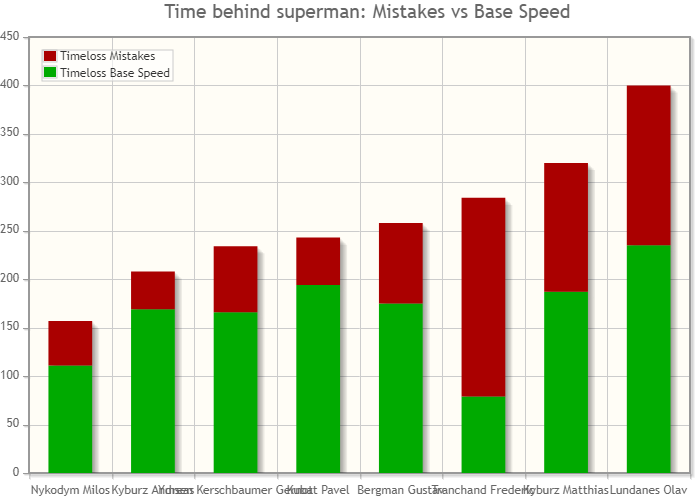 Maps and GPS-tracking
GPS-tracking is available here: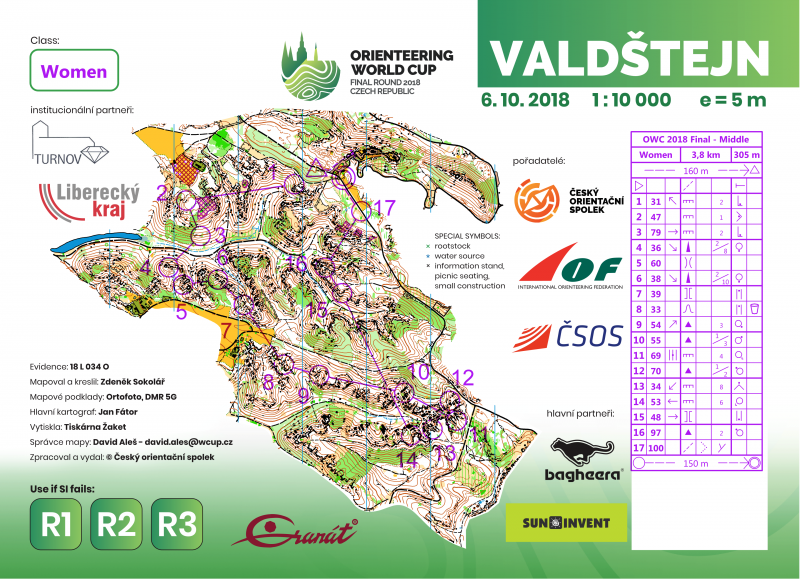 Results
Men
The last years we had the #Orienteering #WCup final in Switzerland 🇨🇭 with Swiss 🇨🇭dominance – this year we are in Czech Republic 🇨🇿, with two Czech 🇨🇿victories 🥇in the men's class of two possible. Congrats to Milos Nykodym and Vojtech Kral! #owcup pic.twitter.com/rTzXQgFRZ2

— WorldofO.com (@worldofo) October 6, 2018
Women