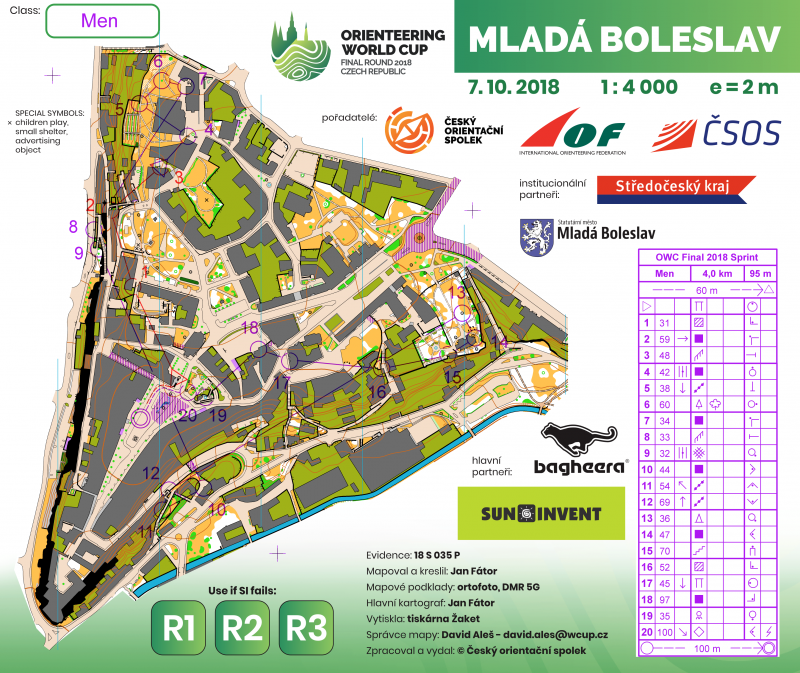 Jonas Leandersson and Tove Alexandersson (both SWE) won the World Cup Final Sprint in Czech Republic on demanding courses where routechoices where picking the correct routechoice was very important throughout the courses.
In the men's class the two Swiss runners in the top of the World Cup, Swiss Daniel Hubmann and Matthias Kyburz where expected to be in the very top of the results, but a slower routechoice over the hilltop on the long leg from 9 to 10 took their chances of victory away. High speed by Kyburz still saved him a place on the podium in 3rd place, with Belgiums Yannick Michiels in second spot. With this 3rd place Kyburz also decided the overall World Cup.
#GPSanimation: #Sprint victory for Jonas Leandersson 🇸🇪 in the World Cup Final #orienteering in Czech Republic ahead of Yannick Michiels 🇧🇪 and Matthias Kyburz 🇨🇭. Many routechoices – Leandersson handled it best! Results https://t.co/Vw7mZDnbtL #owcup pic.twitter.com/mfKgldmeEO

— WorldofO.com (@worldofo) October 7, 2018
In the women's class Tove Alexandersson had already decided the overall World Cup even without top races in the World Cup final in Czech Republic so far. However, in this last race the Swede finally showed what she can do on a normal day, and took a clear victory ahead of surprise Maija Sianoja from Finland. Judith Wyder (SUI) finished third after several slower routechoices. Karolin Ohlsson decided the second place in the overall World Cup with a 4th place after a disqualification for Natalia Gemperle.
#GPSanimation: Tove Alexandersson 🇸🇪 wins the last #orienteering World Cup race of the year ahead of small surprise Maija Sianoja 🇫🇮 and Judith Wyder 🇨🇭. Results: https://t.co/5hQjxcIJZm GPS: https://t.co/YT8gXbaCAY pic.twitter.com/Dw9ZMdev73

— WorldofO.com (@worldofo) October 7, 2018
Maps and GPS-tracking
GPS-tracking is available here: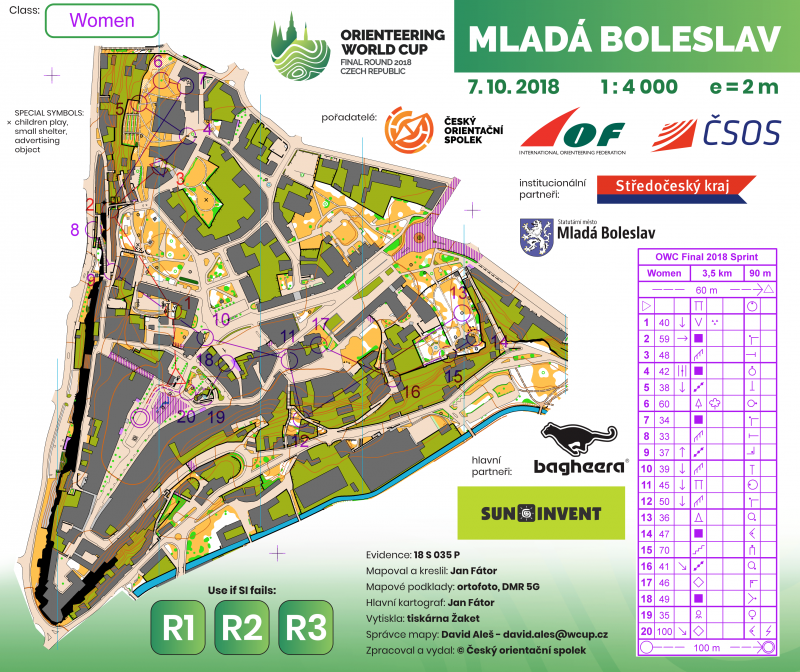 Results
Men
Women