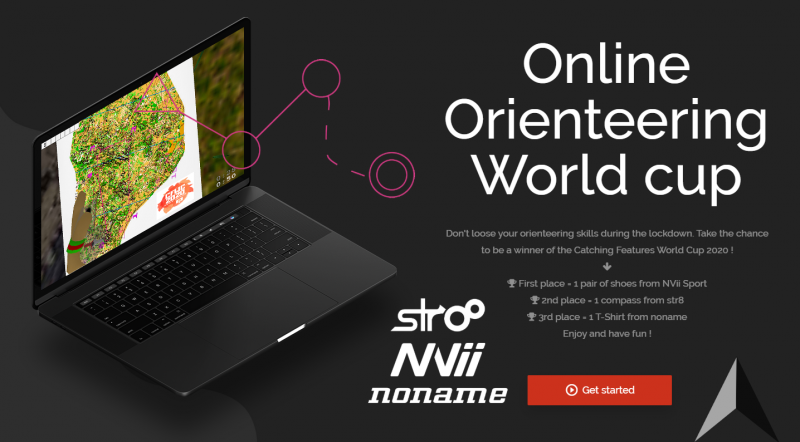 The Catching Features World Cup 2020 wants to bring together as many orienteers as possible for an online orienteering competition using the game Catching Features (CF). The first competitions is up on Saturday 11th of April.
With the cancelling of orienteering events all over the world due to the COVID-19 crisis, orienteers have to find other opportunities for competitions. The organizers of the CF World Cup have decided to revive Catching Features by offering 20 high-quality races on technically and demanding maps around the world, hand-picked and converted to the game environment.
Head over to the CF World Cup webpage for all details. Here is a summary of the rules:
All races will be uploaded to the Catching Features server. There will be two new races each week.
The Catching Features World Cup overall ranking will determine the best single player!
There will also be a "best online club" ranking, so one can also compete for a orienteering club (up to 6 players count).
All new Catching Features players in 2020 will, except for getting ranked in the normal standings, also be ranked in a Newcomer ranking
There will be prizes for the first 3 in the individual overall ranking, which works similar to the IOF foot world cup
The competition will be open to play for 16 days.  Every week there will be 2 competitions uploaded on 1 new map. See below for part of the program.