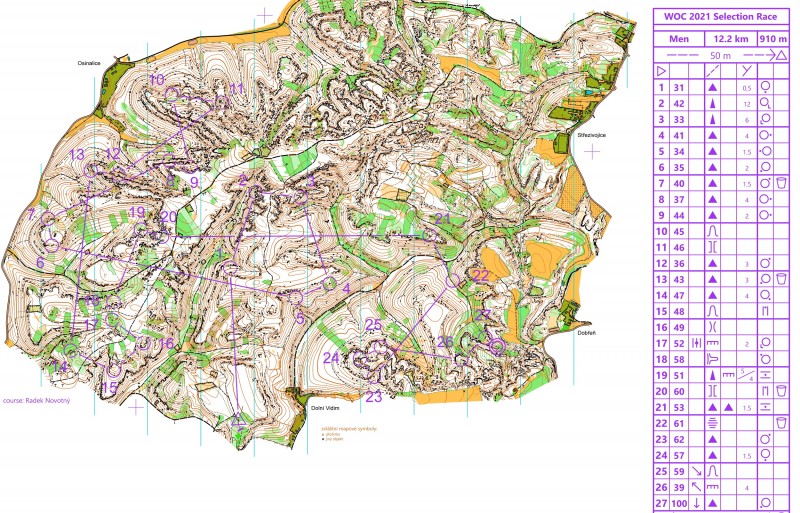 The World Orienteering Championships (WOC) 2021 starts already in 3 weeks time – at July 3rd – in Czech Republic. Several international WOC selection races for the forest disciplines have been organized the last weekends – here we take a look at some of the results and courses, to help you understand what the runners will meet, and who the WOC favourites are.
Originally WOC 2021 was planned as a forest-only championship, but due to the cancellation of Sprint WOC 2020, sprint races are introduced in WOC 2021 in addition to the forest races. Most countries used the European Orienteering Championships (EOC) in Switzerland as a basis for the selection for the WOC 2021 sprint races, and we will therefore concentrate on the forest races here.

Two weekends of WOC selection races: Overview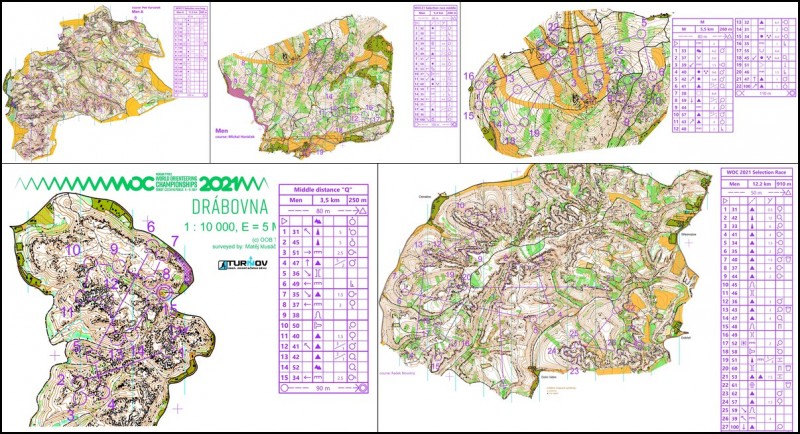 Two weeks ago Norway and Switzerland organized their official WOC selection races in Czech Republic (2 x Middle and Long), and last weekend official WOC selection-races for several other nations were organized in Czech Republic (Middle and Long) – with runners from many nations taking part, including Sweden, Czech Republic, France, Finland, Poland, Latvia, Estonia, Hungary, Denmark, Great Britain, Lithuania – and even Norwegian and Swiss runners staying in Czech Republic for another week. See below for all GPS-tracking and results from all races.
Norwegian/Swiss Middle 1 ("Qualification")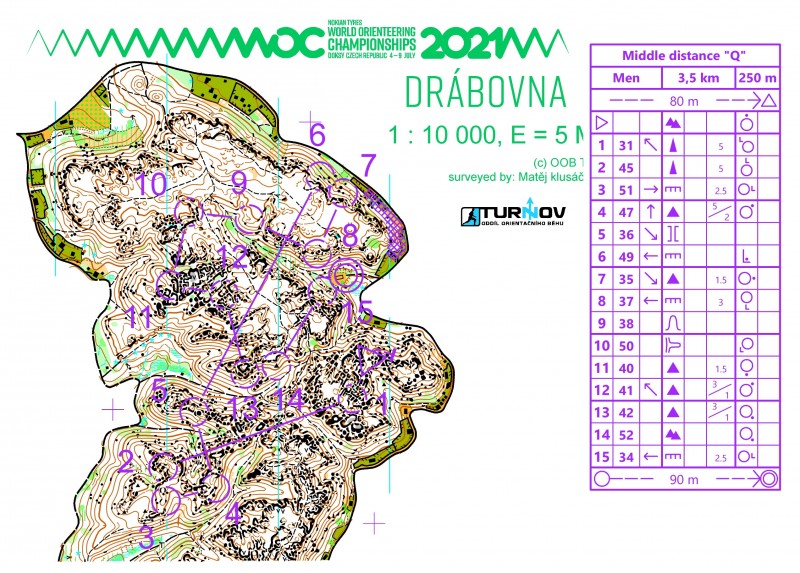 Kasper Fosser (NOR) and Andrine Benjaminsen (NOR) won the first middle distance ("Qualification") in the Norwegian/Swiss selection races. In the men's class Fosser was followed by 4 Swiss runners – with Matthias Kyburz and Daniel Hubmann both within 25 seconds of the young Norwegian. Olav Lundanes finished down in 6th spot.
In the women's class the second spot also went to Switzerland – with young Simona Aebersold finishing 2 minutes behind Benjaminsen. Marie Olaussen (NOR) finished third.
This race was organized in sandstone terrain – probably more relevant for the relay and long distance than for the middle distance. Below is one of the longer legs in this middle distance, showing what kind of challenging met the runners: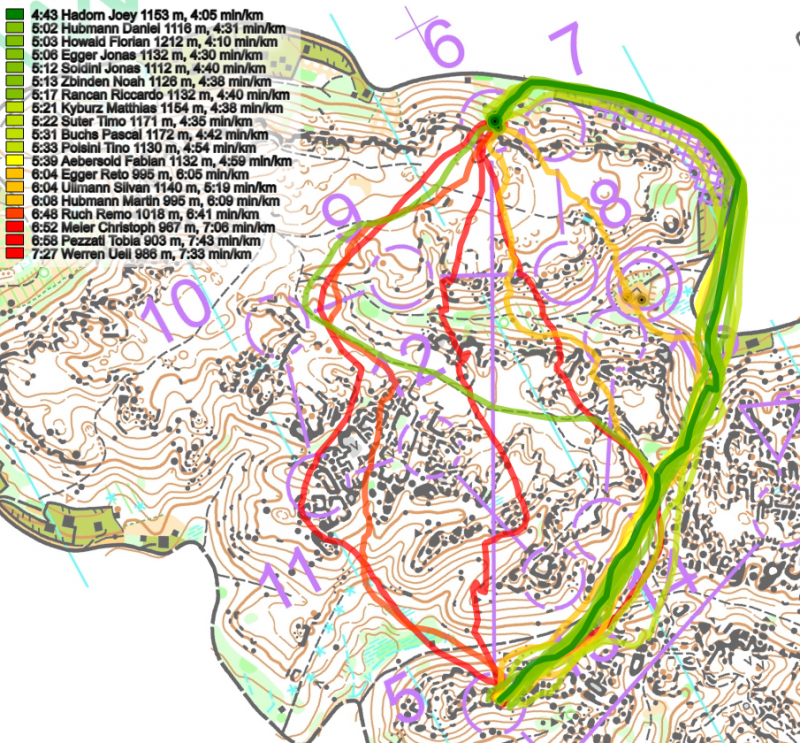 Norwegian/Swiss Middle 2 ("Final")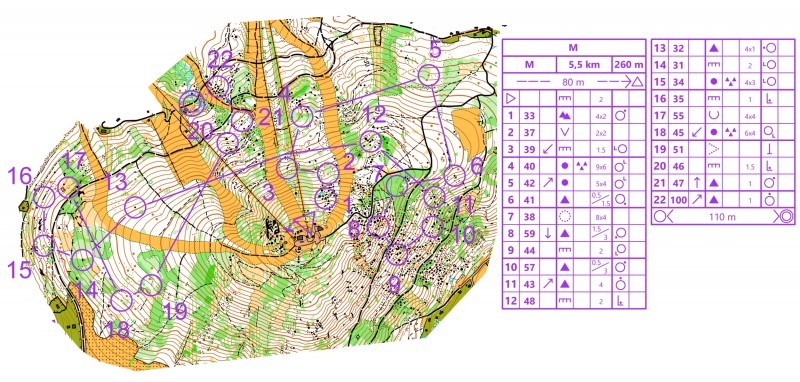 This race was organized in a terrain more typical for the middle distance at WOC – some big slopes with partly many, many stones. Again the Norwegians won both the men's and the women's class – this time with Eskil Kinneberg and Kamilla Steiwer. In the men's class Matthias Kyburz again finished second, with the big Norwegian star Olav Lundanes climbing to third spot. Daniel Hubmann finished 4th – and Kasper Fosser all the way down in 16th (but only 2:41 behind). In the women's class Andrine Benjaminsen (NOR) did another good race and finished second – with Simona Aebersold also again in the Top 3, finishing only 34 seconds behind.
The orienteering technical challenges were very different in this terrain – here is an example leg highlighting the kind of choices to be made here: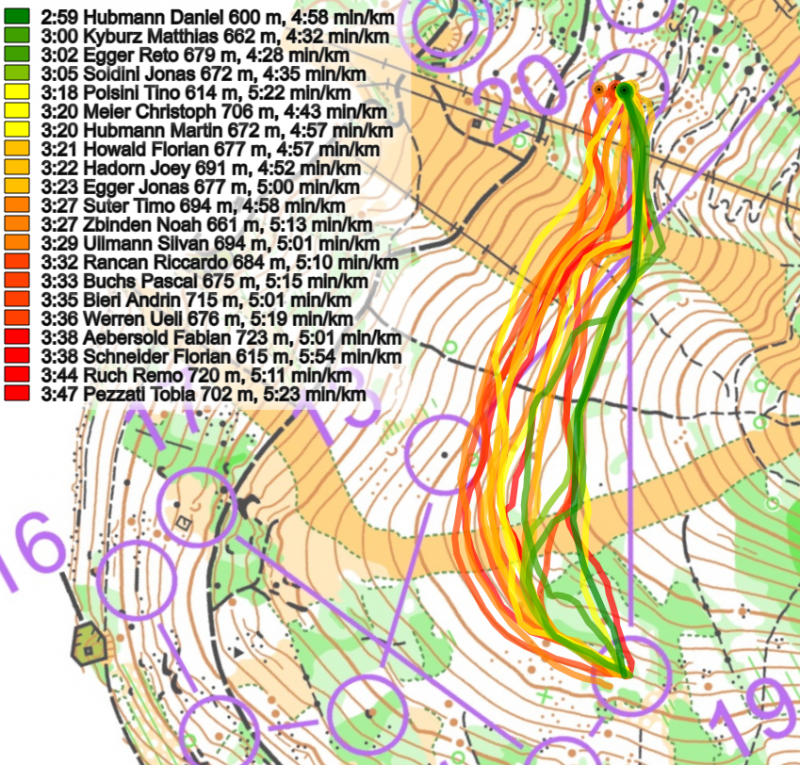 Norwegian/Swiss Long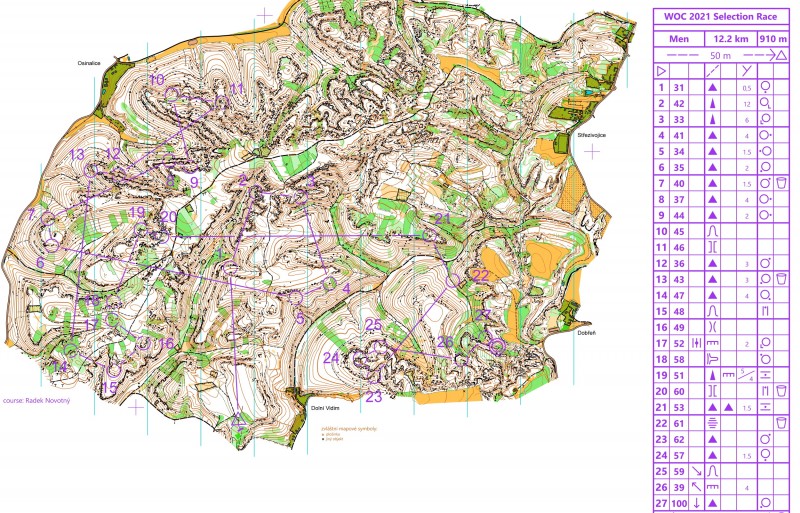 The long distance races will definitely be the highlight of this championship, with some of the most interesting terrain imaginable – the mythical Czech sandstone terrain (prepare yourself for some cool TV footage in those narrow openings between the rocks).
As for the Middle Q in sandstone terrain, the Norwegians Andrine Benjaminsen and Kasper Fosser were fastest. Fosser had only half a minute down to Matthias Kyburz who took his third second spot – while Daniel Hubmann was more than 4 minutes down. Gernot Kerschbaumer (AUT) made a good race and finished 4th – Lundanes finished all the way down in 8th place, 7 minutes behind.
In the women's class Benjaminsen had  a 4 minute gap – with Aebersold again finishing in the Top 3 with a second place. Sabine Hauswirth and Elena Roos finished in the next places.
Here is a typical example of the routechoice challenges the runners faced in this terrain: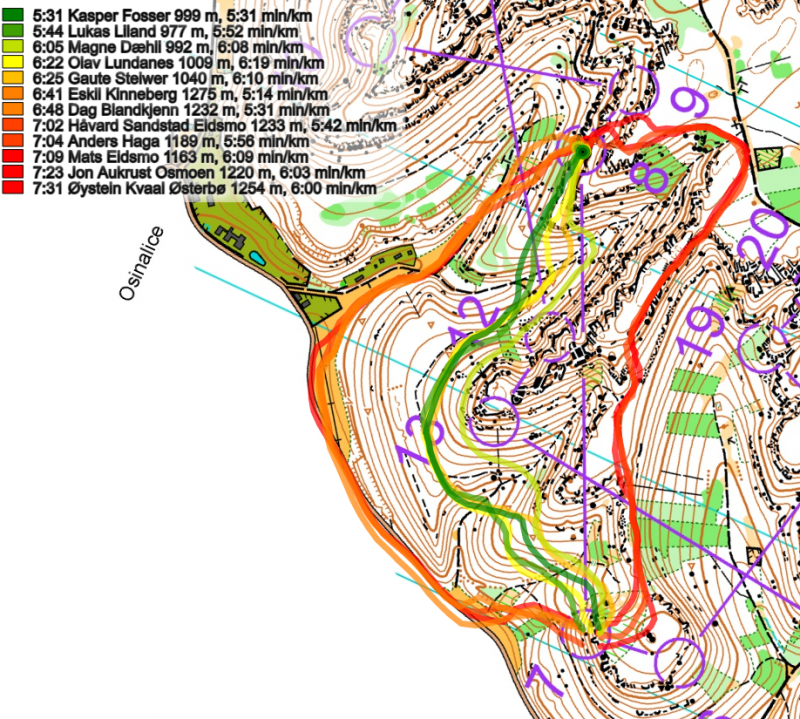 International Middle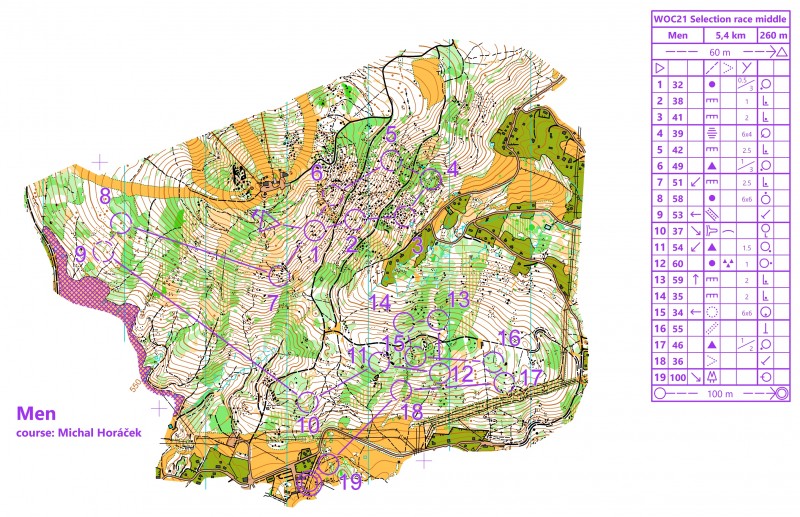 The international middle distance race was organized in the same terrain as the Swiss/Norwegian "Middle Final", but used some more interesting parts of the terrain with more dense forest, making the orienteering somewhat more challenging. The start field was huge, with 140 men and 100 women on the start. The Swedish men took the first four spots – with Gustav Bergman first ahead of  Albin Ridefelt, Simon Hector and William Lind. Daniel Hubmann was the first non-Swedish runner in 5th, 1:25 behind – a few seconds ahead of Olav Lundanes. Poland and Czech Republic were represented by Pawlak Bartosz and Vojtech Kral in 8th and 9th – and Lucas Basset (FRA) was the fastest French runner in 15th place.
In the women's class the Swedish runners also dominated the top of the results list, with Tove Alexandersson first – 4 and a half minute(!) ahead of Johanna Öberg – and with Lisa Risby, Sara Hagström and Hanna Lundberg right behind. Best Finnish runner was Venla Harju in 6th (+5:39) with best Czech runner Jana Knapova a few seconds behind. Natalia Gemperle (RUS) finished 8th and Simona Aebersold (SUI; not running test races this weekend) finished 10th. France (Isia Basset, 10th), Poland (Aleksandra Holnik, 13th), Estonia (Evely Kaasiku, 15th) and Denmark (Miri Thrane Ødum, 16th) were also represented in the Top 20.
Here a sample from the course – this is more about running and accurate direction running than route choices: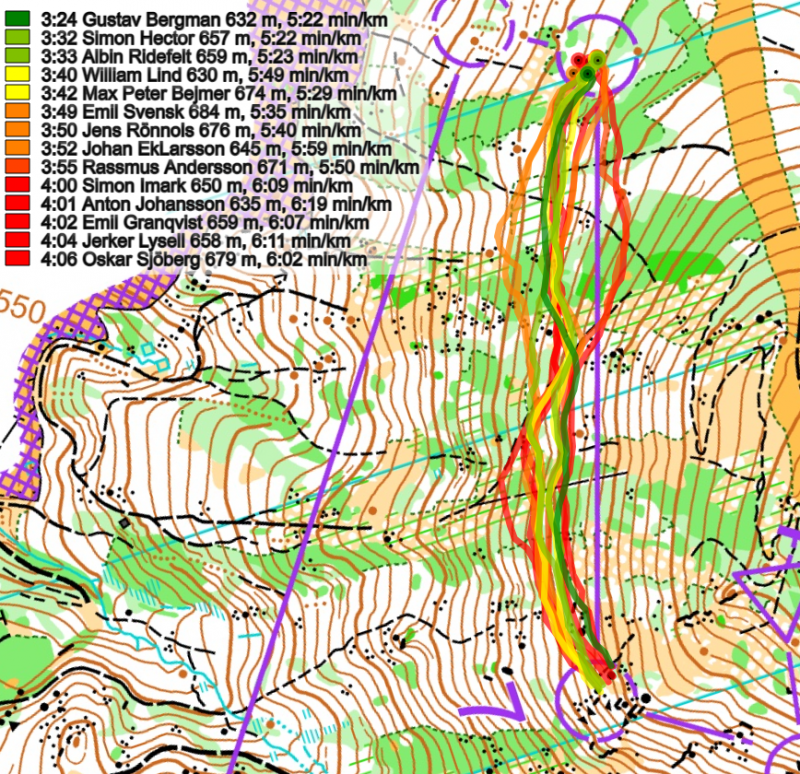 International Long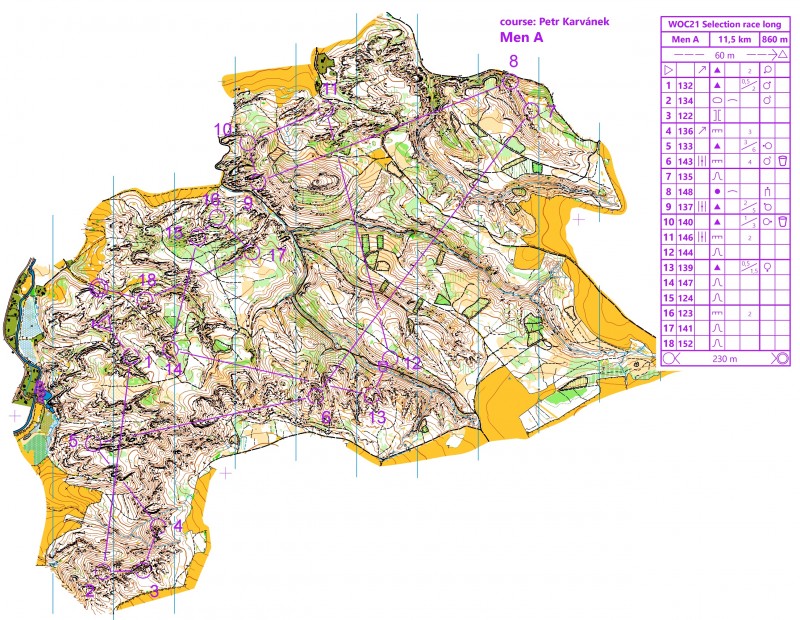 The international long distance again featured some very interesting sandstone terrain. Due to the big start field, the start list was divided into two men's and two women's classes.
In the Swedish/Norwegian/Czech/Swiss men's class, Kasper Fosser (NOR) ran another impressive long distance race and won 4(!) minutes ahead of Martin Hubmann (SUI), with Daniel Hubmann (SUI) right behind. Olav Lundanes (NOR) finished 4th at +6:54 with Vojtech Kral (CZE) right behind. Best Swedish runner was Gustav Bergman in 6th place at +7:12. Finland's Olli Ohanaho finished 8th – and Tim Robertson (New Zealand) in 13th.  In the other men's class Lucas Basset (FRA) won a just as impressive victory – more than 5 minutes ahead of Gernot Ymsen (AUT) with Michal Olejnik (POL) and Timo Sild (EST) in the next places. Several German runners also got into the Top10 – with Bojan Blumenstein fastest in 6th at +7:56.
In the women's class the Swedish runners continued to impress: Tove Alexandersson with another win, this time only 2 minutes ahead of teammate Sara Hagström, with Simona Aebersold as best non-Swedish runner in 3rd at +6:06. Tereza Janosikova (CZE) finished 6th as best Czech runner, with Maika Sianoja (FIN, 10th) and Natalia Gemperle (RUS, 11th) also in the battle for top positions. In the other women's class Isia Basset (FRA) was fastest ahead of Csilla Gardonyi (HUN) and Hanna Wisniewska (POL).
Here is a sample leg from the long distance race – you have to dare to run far away from the line to succeed in this type of terrain.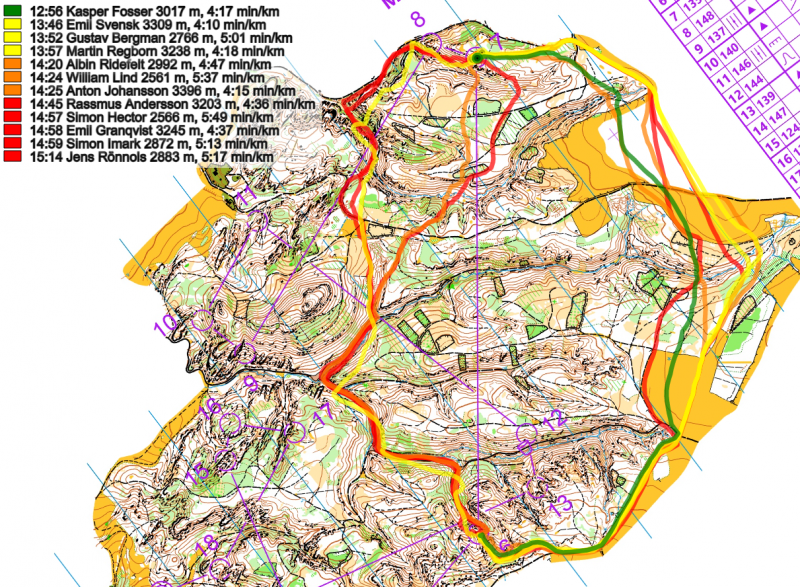 Maps and GPS-tracking: All races
Results: All races