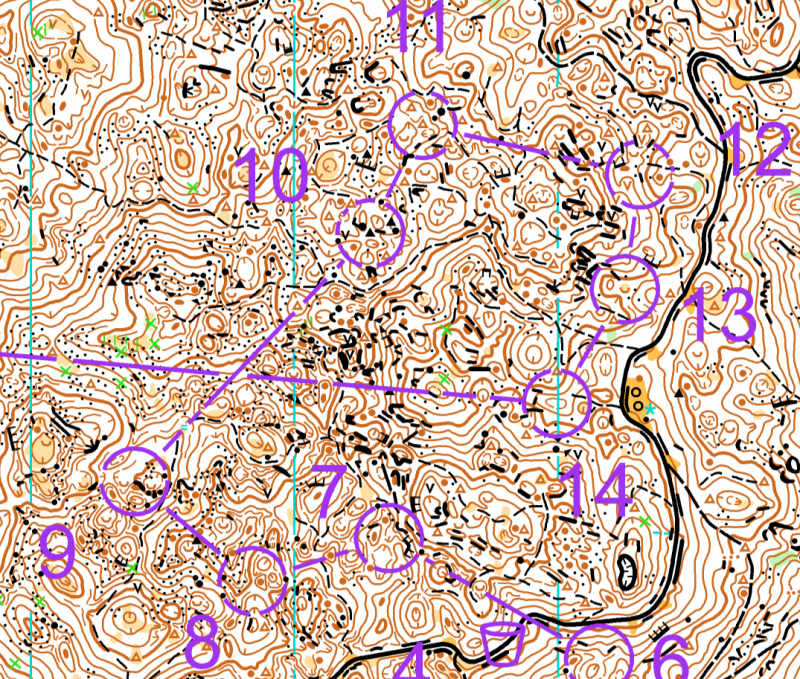 Tove Alexandersson (Sweden) and Kasper Fosser (Norway) were yet again on top of the results lists at today's Middle distance World Cup race in Italy which finished of the 2021 Orienteering World Cup. Both also took the overall World Cup victory thanks to today's victory.
In the men's class Fosser dominated just like on the long distance – winning the race with nearly 1:30 to his closest opponent in the overall World Cup, Matthias Kyburz. Fosser has struggled in the middle distance earlier, but in this race he showed that he can master the middle distance as well. Today's biggest positive surprise was probably the 3rd place of Italian Riccardo Scalet on homeground – a runner who has shown the potential for top results several times, but has never managed to put it all together in an important international race until today.
In the women's class Tove Alexandersson had to beat Simona Aebersold (Switzerland) to win the overall World Cup yet another time. Alexandersson has been the dominating runner when she has been in shape, but in the Sweden World Cup round she struggled with after-effects after a COVID-19 infection, and had to give away the World Cup lead to Aebersold. In today's middle distance the battle between the Swiss and the Swede was very tight – with the lead changing several times during the race. In the end Alexandersson was around 20 seconds faster, but Aebersold gave Alexandersson a real fight. Andrine Benjaminsen (Norway) finished in 3rd, more than a minute behind Alexandersson.
Race development men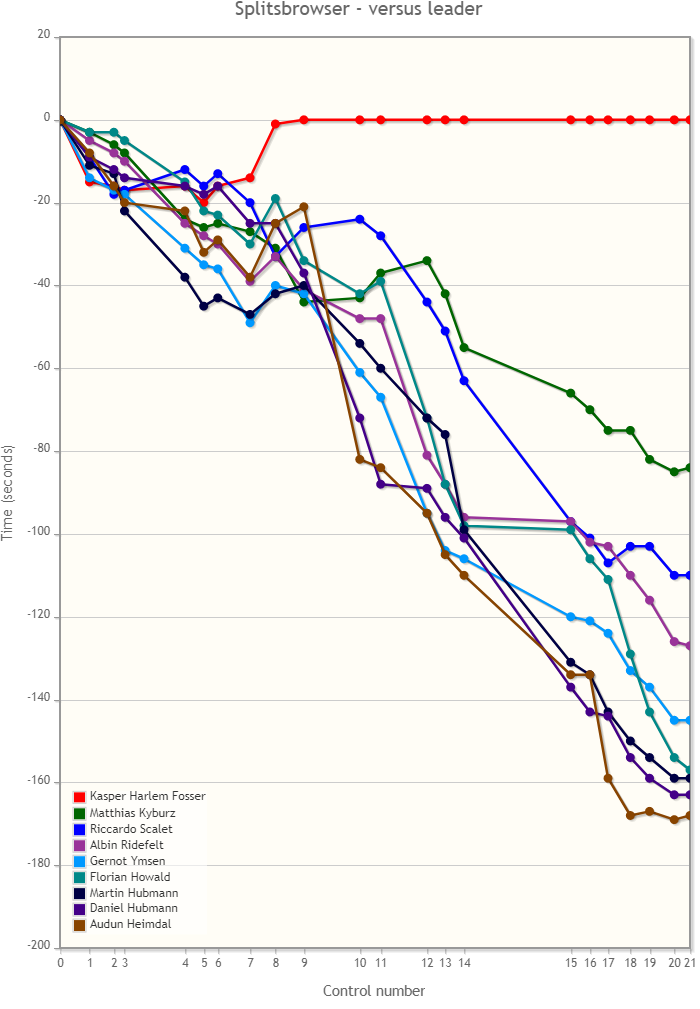 Race development women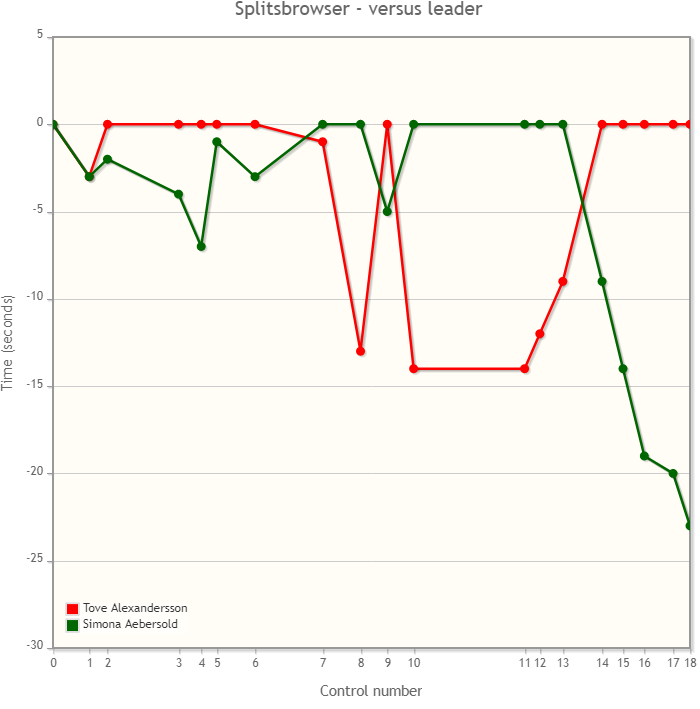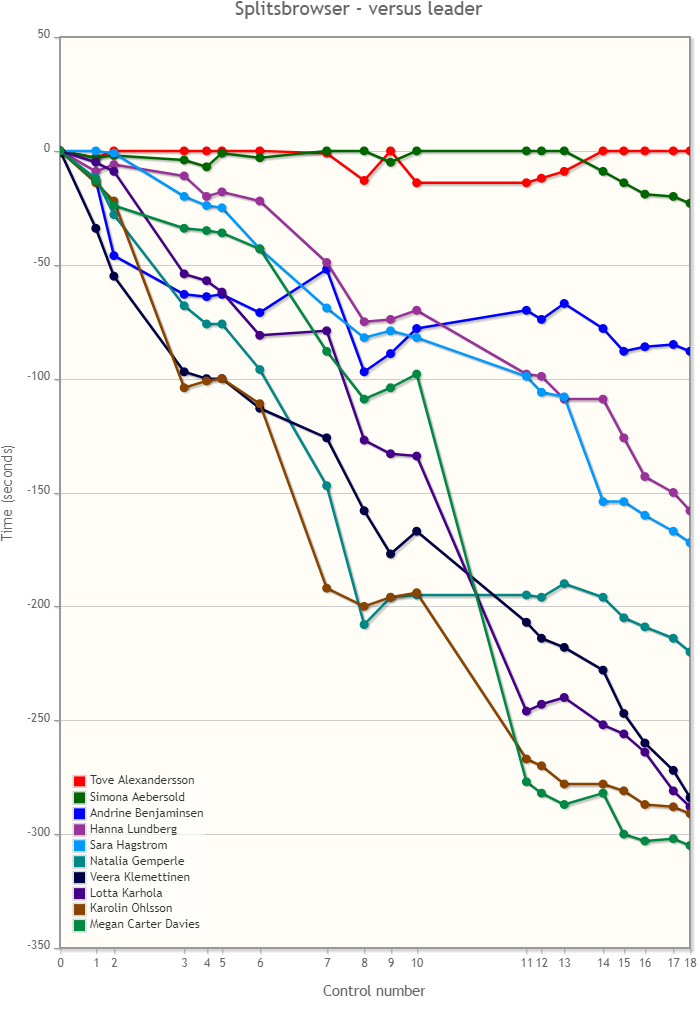 Maps and GPS-tracking
GPS-tracking from TracTrac is available here – see below for maps with courses for men and women, respectively.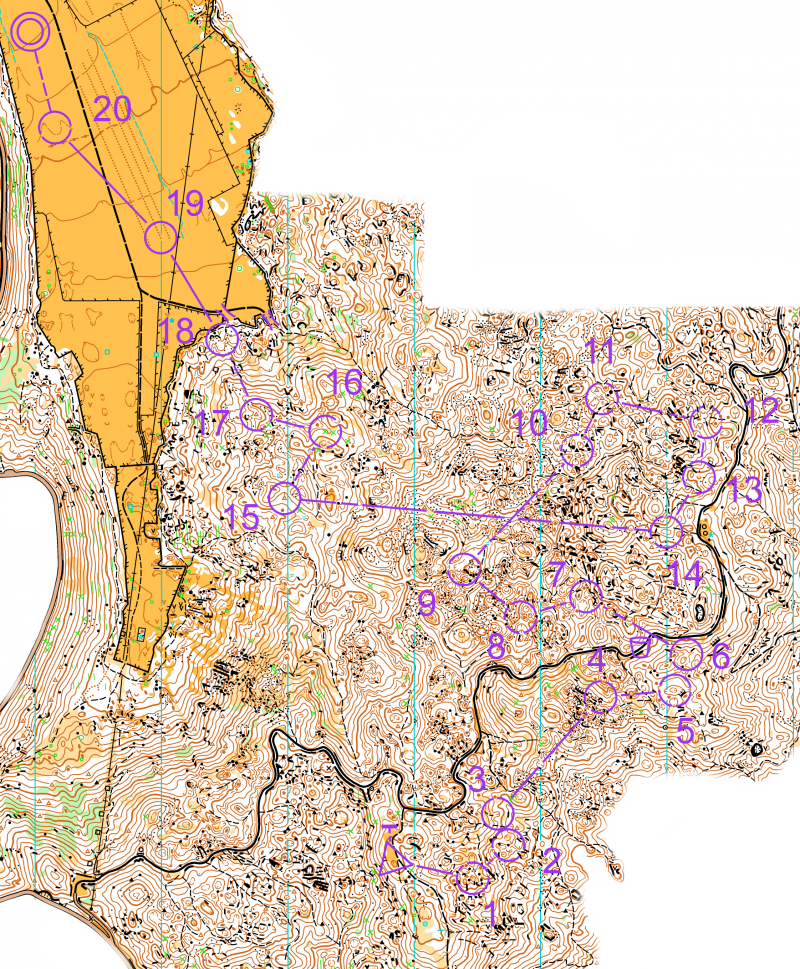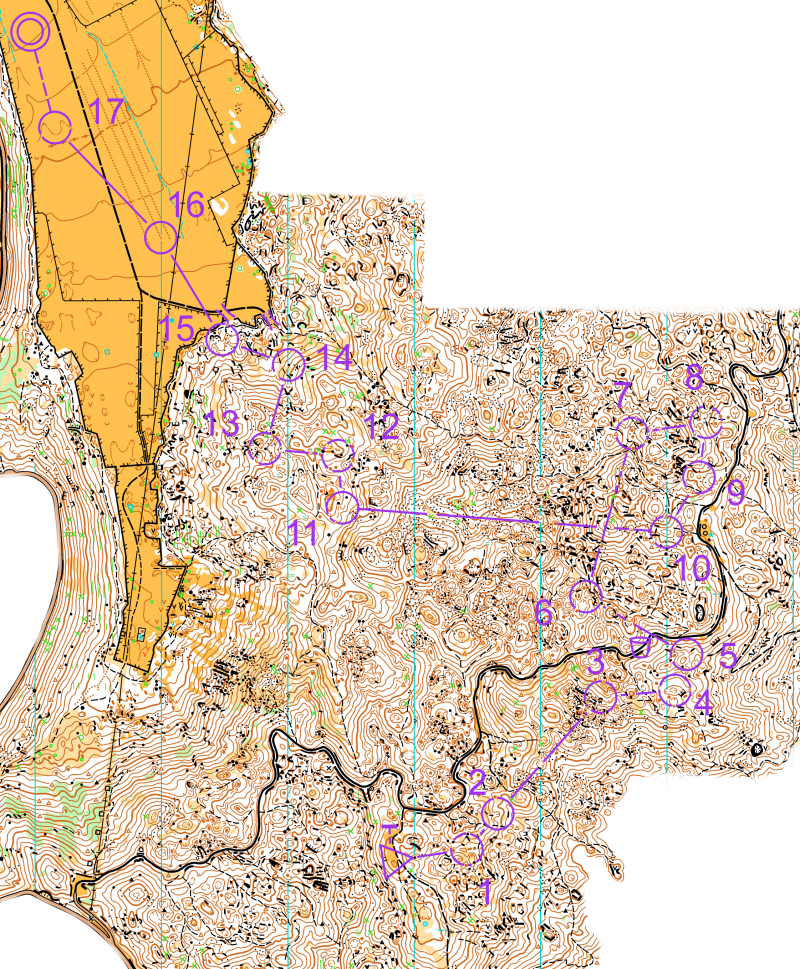 Results
Men
Women
Results overall World Cup
Men
MEN
Women