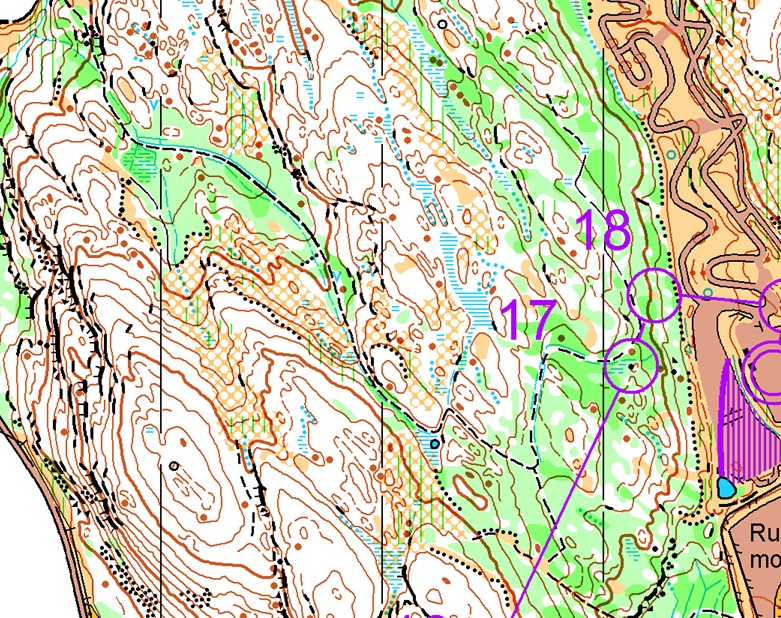 This weekend many runners will have their last big test ahead of the World Cup season in relevant terrain at the Norwegian World Cup selection races in Østfold. The 2023 orienteering season is now underway, and the first round of the World Cup is set to take place in Østfold, Norway in two week's time, not far from these selection races. 
Top runners from many nations will participate in the selection races, providing an opportunity to see how the athletes who will be competing for top positions in the World Cup have managed their winter training. As the races progress, it will be interesting to see which athletes emerge as potential contenders in the World Cup events. The weekend features two World Ranking events – a middle distance on Saturday and a long distance on Sunday – which are both also Norwegian Cup races. The races are also World Cup selection races for Denmark and Finland.
Live results, GPS-tracking and start lists for this weekend's races is available here:
There are 400 senior elite runners registered for Saturday's Middle, divided into three sets of elite classes. We see that there are lots of high quality runners on the start – this will really be interesting competitions. Here are GPS-runners for Middle Women, Middle Men, Long Women and Long Men – this could be nearly as tricky to win as a World Cup race: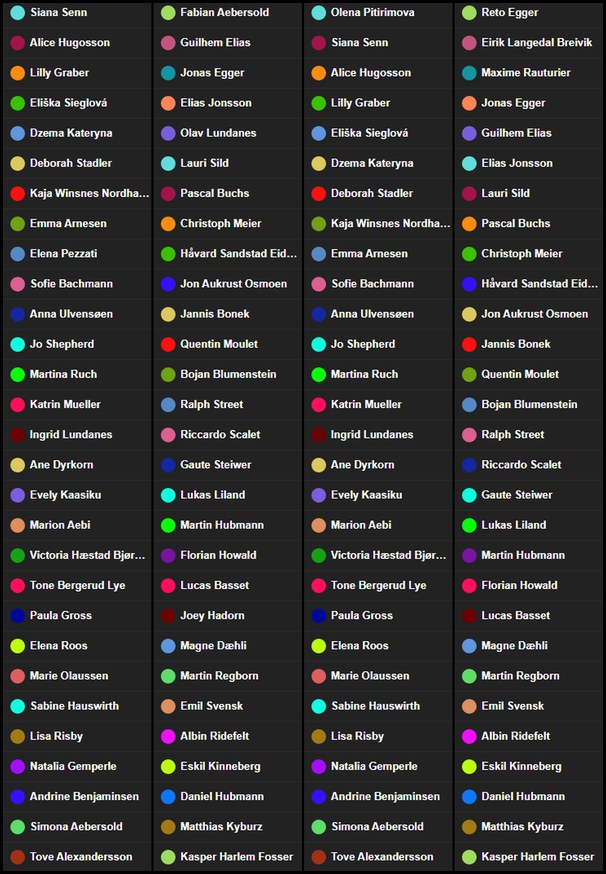 Sweden will also host their Swedish League opening races this weekend, and  just as in Norway there will be a WRE Middle distance race on Saturday and a WRE Long distance race on Sunday. The races will be the last chance for Swedish runners to qualify for the World Cup, with 7 runners already preselected (Tove Alexandersson, Sara Hagström, Lisa Risby, Gustav Bergman, Martin Regborn, Albin Ridefelt and Emil Svensk). For more info on the Swedish races, see Swedish Eventor (Saturday and Sunday). Tove Alexandersson, Albin Ridefelt, Emil Svenk, Martin Regborn and several of the other Swedish runners have chosen to run in Norway instead of in Sweden this weekend, to prepare for the World Cup.
Team selections for World Cup round 1
Several countries have already completed their World Cup selection races and selected their teams. You can hear more about that in the latest episode of the Ivarnational Orienteering Podcast.  About the Czech selections, Ivar & Ivar could tell about injury issues for two of the best runners, Tereza Janosikova and Miloš Nikodym, but they are still both in the team. Other comments from Ivar Lundanes on the Czech team:
– I think the Norwegian terrain is maybe one of the terrains that suits the Czech the least compared to the Norwegian runners. I would be surprised if we see any of them in the top three. Top six and especially top ten should be possible both for Tereza Janosikova and Tomas Krivda. We know that the step from number eight to number two is not that big. We will see, but they are entering these races as outsiders.
The podcast also includes details about the Swiss, Austrian, Spanish and Belgian selections – and some additional selection races. Especially the Swiss team is interesting, with Natalia Gemperle as a new addition in the Swiss team this year (formerly part of the Russian team) and Simona Aebersold being closest to the overall World Cup winner the 8(!) last seasons, Tove Alexandersson, on many occasions.
– It will be interesting to see, especially on the women's side, SimonaAebersold has been challenging Tove (Alexandersson) for many years now, and maybe this year will be the year where she's getting better than Tove, we will see. Natalia Gempele, it will be interesting to see her back at international level, after she was gone last year.
World Cup 2023 – early preview
With the 2023 orienteering season officially underway, the focus now shifts to the upcoming races and the performances of the world's top competitors. The World Cup events will be held from Thursday, April 27th to Sunday, April 30th, featuring a long distance on the 27th, a middle distance on the 29th, and a relay on the 30th. Reigning World Cup champions Tove Alexandersson (SWE), Kasper Fosser (NOR) will begin their title defense on April 27th, as the long distance race kicks off in the morning.
The 2023 Orienteering World Cup consists of ten races divided over three World Cup rounds. Following the inaugural round in Norway, the subsequent rounds will take place in Česká Lípa (CZE) from August 2-6 and Verona (ITA) from October 4-8, providing a diverse array of challenges for the athletes to tackle. IOF's World Cup page is available here.
If you want to prepare for the World Cup round 1, take a look at Raul Ferra's posts on preparations for the races – here is is "Route to World Cup #2″ with analysis:
The post of the Route to World Cup #2 is now updated with analysis 🙂👇https://t.co/WEiSextoZj pic.twitter.com/xBi8l0yiYP

— Raúl Ferra ◪ 🇪🇸🇳🇴 (@raul_ferra) April 13, 2023
The Norwegian Orienteering Federation also has a series on how to prepare for the World Cup in Østfold (in Norwegian). Here is there first leg they present: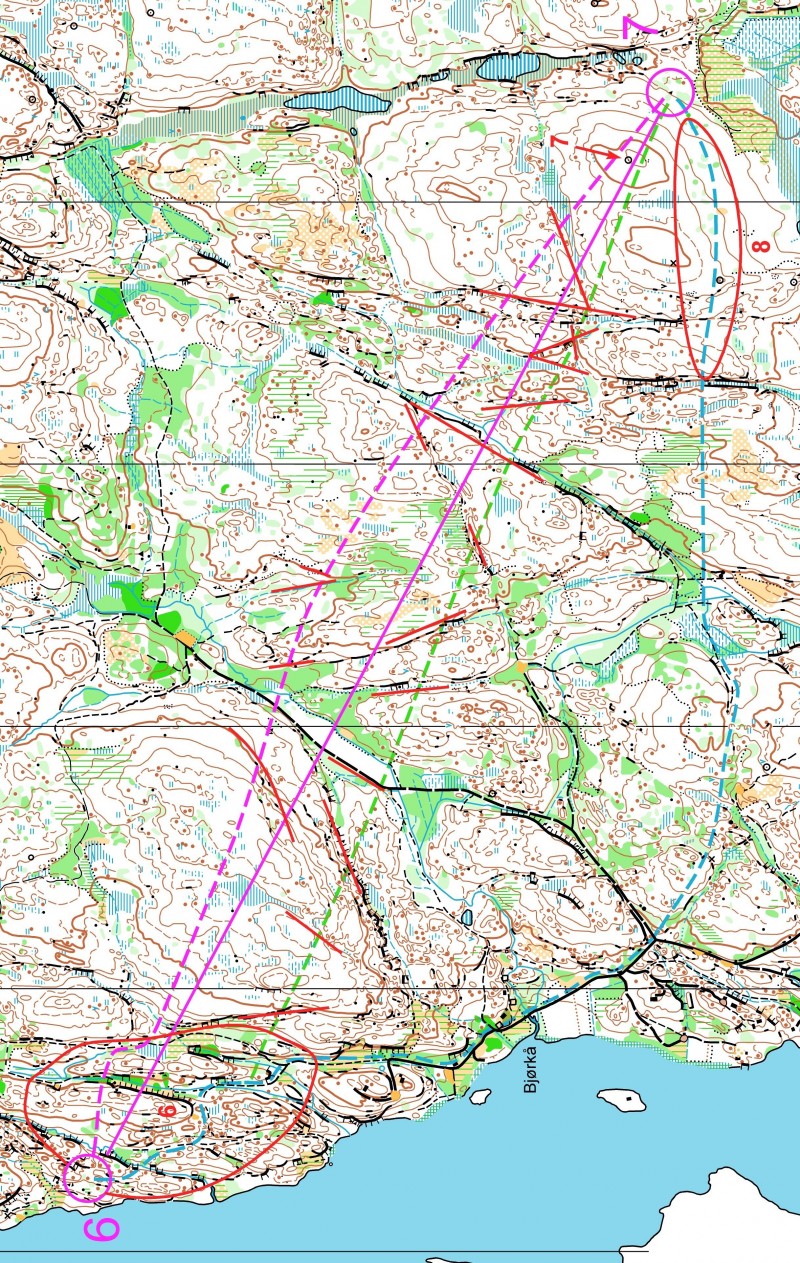 Head over to the webpage to check out their tips on how to best solve the leg.