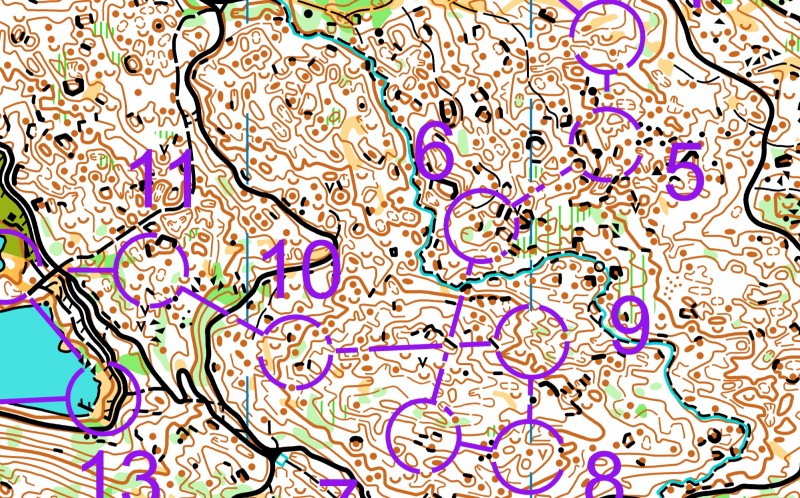 Tove Alexandersson (Sweden) and Matthias Kyburz (Switzerland) – both the silver medalists from the Long distance – took the Gold medals at the World Orienteering Championships (WOC) Middle distance 2023 in Flims Laax, Switzerland.
In the women's class Natalia Gemperle (Switzerland) took silver and  Hanna Lundberg (Sweden) bronze. In the men's class Swiss Joey Hadorn was closest to Kyburz – as much as 2 minutes behind. Today's big, positive surprise was Austria's Jannis Bonek in third!
Women: Alexandersson hungry for Gold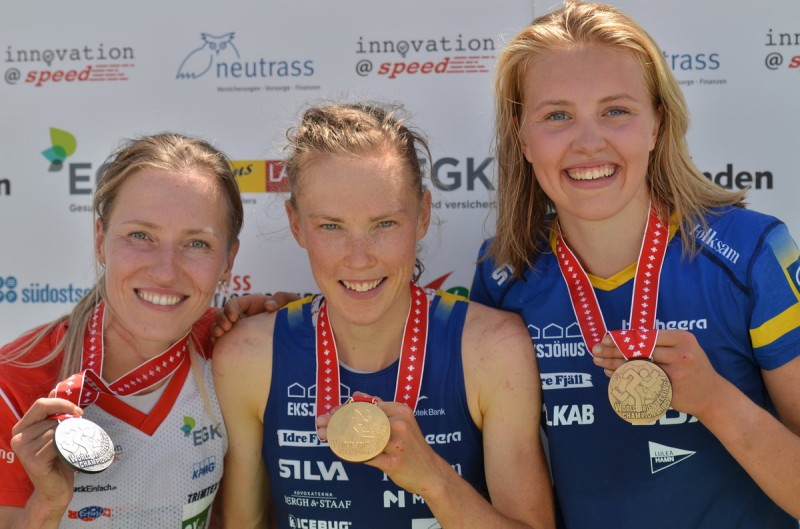 Alexandersson did a one minute mistake already to the first control, but the Swede was hungry for Gold and had an impressive speed. Gemperle did even more mistakes in the start, and got caught by Gemperle already at the 4th control, and was with Alexandersson for most of the remainder of the race. Ane Dyrkorn (Norway, 4th place) and Andrine Benjaminsen (Norway, 5th place) ran very good technical races, but did not have the speed of the top finishers. Venla Harju (Finland) finished 6th after some mistakes at the start.
Men: Fantastic race by Kyburz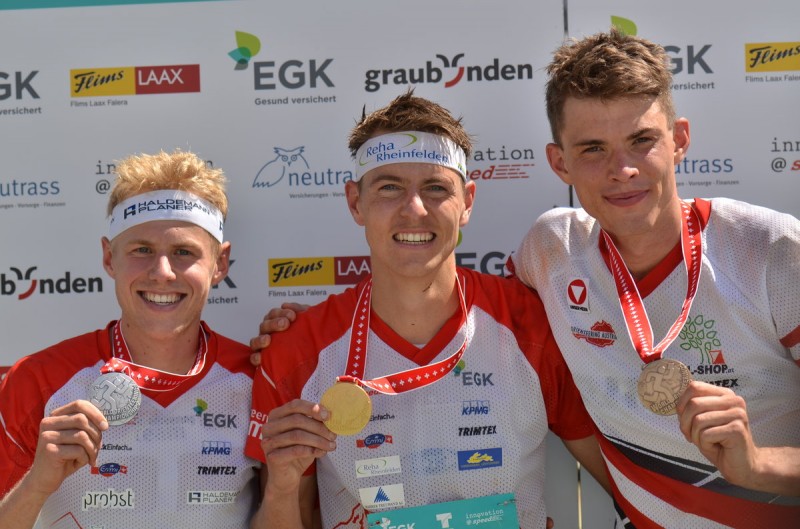 In the men's class Matthias Kyburz ran a near perfect race from start to finish, taking the lead from the start and increasing it control by control. He caught up with Albin Ridefelt (Sweden, 4th place) already at the 7th control, and they were together until the second last control were Ridefelt did a mistake and lost a medal. Gustav Bergman (Sweden, 5th place) ran a medal race until the third last control, but the physically hard last few controls cost Bergman the possibility for a medal. Olli Ojanaho (Finland, 6th place) ran a very good race – with an exceptionally strong finish in the physical part in the end – but a one minute mistake at the 14th control cost him a medal.
Maps and GPS-tracking
Results
Women
Men