The second Orienteering World Cup Round of 2023 is about to begin in Ceska Lipa and Korce in Czechia from August 2nd until August 6th. The World Cup round starts with Sprint on Wednesday August 2nd, continues with a Sprint Relay on Thursday and finishes off with two forest races in the weekend – Middle on Saturday and Long on Sunday.
The two sprint races are organized in the historic center of Ceska Lipa while the forest races are organized in sandstone terrain that should be similar to the terrain of the World Orienteering Championships (WOC) 2021 in Czechia. No old maps are available for the World Cup forest area – see part of the WOC long course above for terrain similar to the forest terrains. All the world's best athletes will be on the start – see the list of starters ordered by World Ranking at the bottom of this article.
Program World Cup Round 2
Wednesday August 2nd: Sprint Ceska Lipa

TV: 16:00 – 18:30
Group 1 (lower ranked runners):
Red Group Men (40 best Sprint World Ranking):

Start 15:52 – 16:52. Winner ready 17:07

Red Group Women (40 best Sprint World Ranking)

Start 17:00 – 18:00. Winner ready 18:15

Thursday August 3rd: Sprint Relay Ceska Lipa

TV: 17:00 – 18:30
Start 17:15. Winner ready 18:15

Saturday August 5th: Middle Korce

TV: 11:00 – 15:30
 Women

Start 08:30 – 12:50. Winner ready 13:25

Men

Start 10:00 – 14:40. Winner ready 15:15

Sunday August 6th: Long Korce

TV: 11:00 – 15:30
 Women

Start 08:58 – 13:46.
Red Group Start 10:18 – 11:45 (30 best World Ranking)
Winner ready 13:05

Men

Start 08:35 – 13:45
Red Group Start 12:18 – 13:45 (30 best World Ranking)
Winner ready 15:15
All times are CET.
How to follow the races
The World Cup races will be broadcast live on national TV-stations in Sweden, Finland and Czech Republic, and races will also be broadcast in France. The races can also be followed on IOF TV with either English commentary by Katherine Bett and Jonas Merz or Norwegian commentary by Kjell-Erik Kristiansen (9 EUR per race or 30 EUR for all races). There will also be available live GPS-tracking and live results (free to follow).
Links:
Orienteering World Cup 2023
Seven individual races and three relays make up the 2023 Orienteering World Cup, which is spread over three rounds: The opening round which was organized in Norway (April 27th -30th), this round in Czechia (August 2nd – 6th) and the World Cup Final in Italy (October 4th – 8th) which is also the European Orienteering Championships (EOC). The recent WOC in Switzerland in not part of the World Cup. See below for the standing in the individual World Cup before the Czechia World Cup round. For updated World Cup standings see the IOF World Cup page.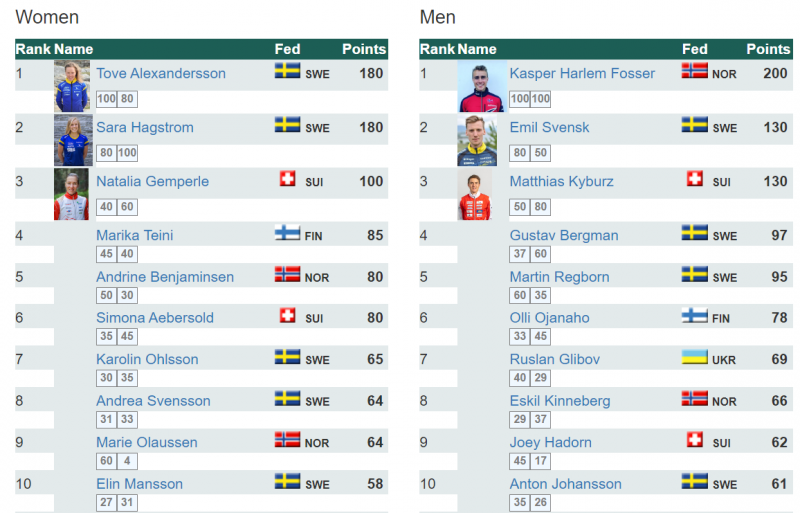 Race details (full information in Bulletin 4)
Sprint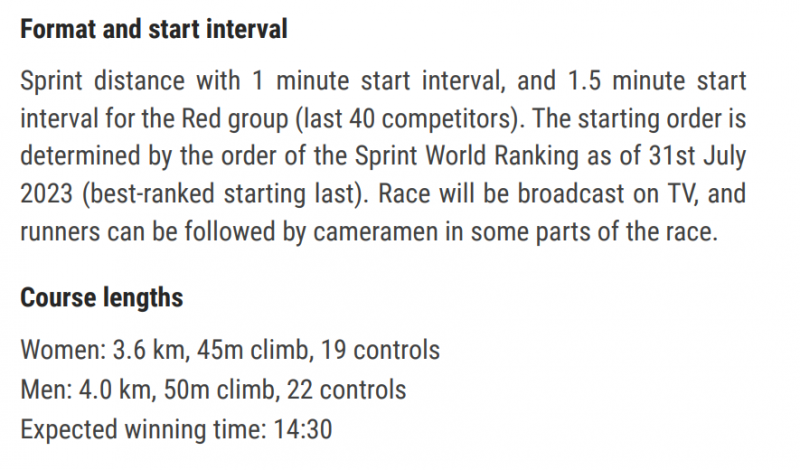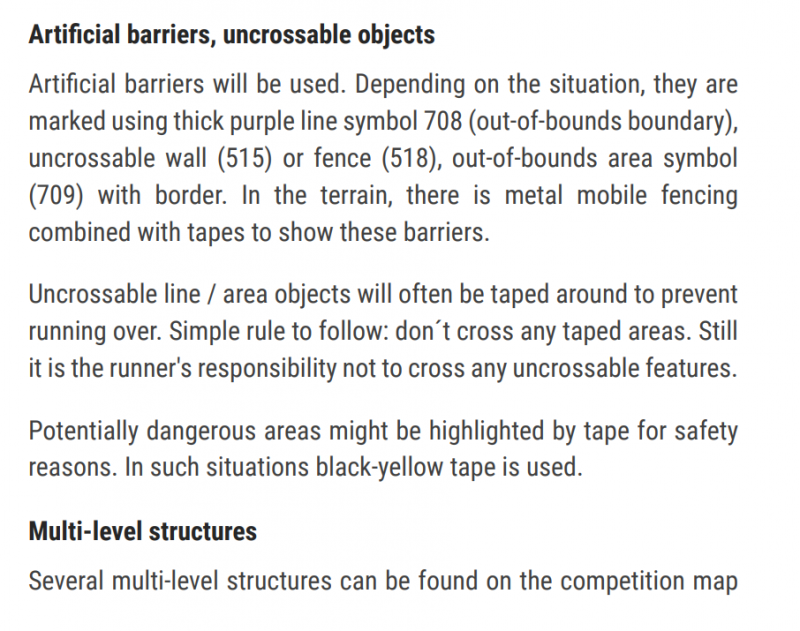 Sprint Relay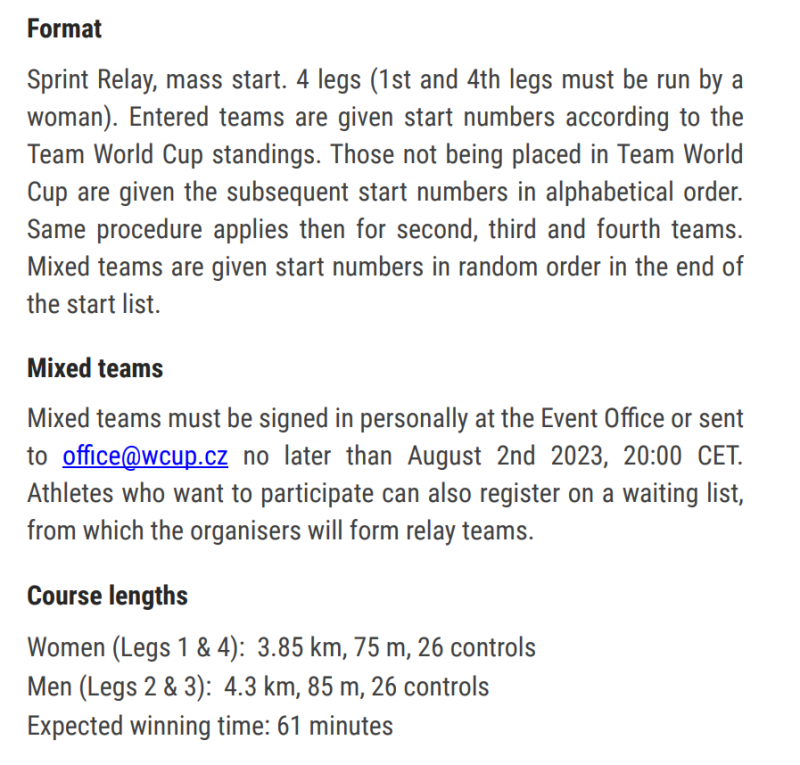 Middle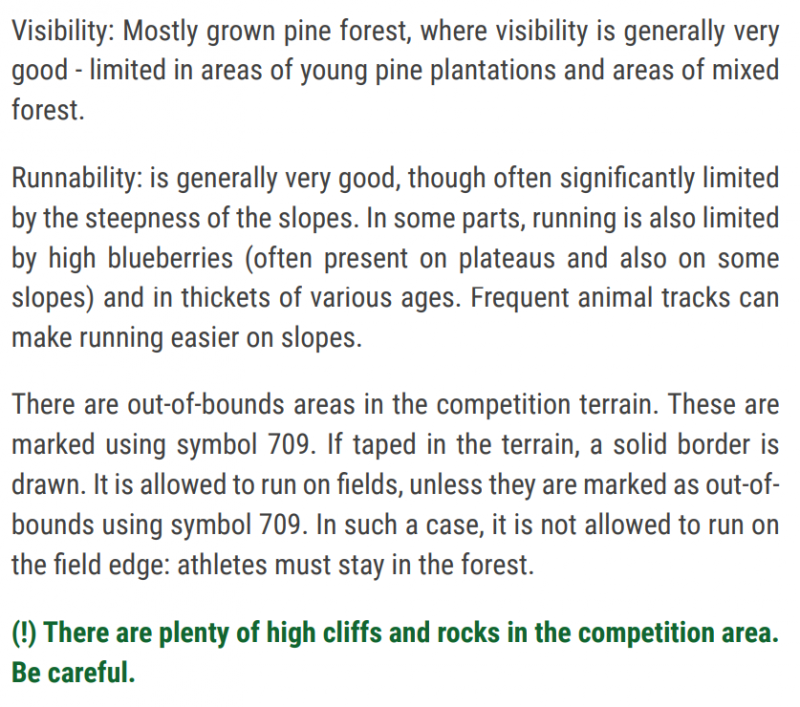 Long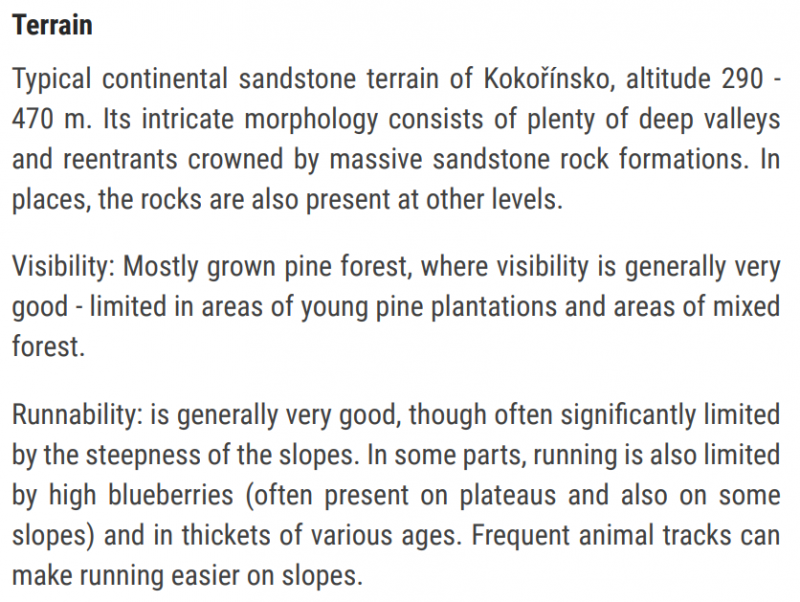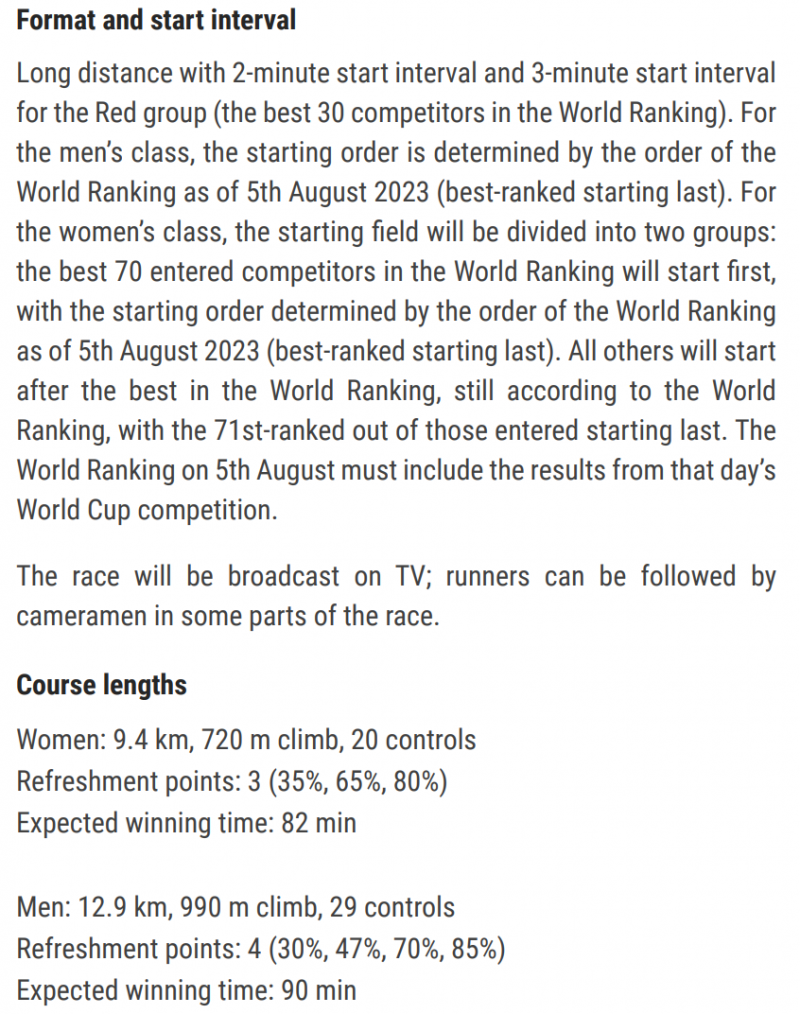 Entered runners sorted by World Ranking standing (Top 40)
Men
WRE pos
sprint
WRE pos
Name
Country
WRE ID
1
2
Matthias Kyburz
 SUI
12305
2
1
Kasper Harlem Fosser
 NOR
23855
17
3
Daniel Hubmann
 SUI
10849
3
87
Tim Robertson
 NZL
15525
4
122
Yannick Michiels
 BEL
13592
9
4
Gustav Bergman
 SWE
7562
5
10
Martin Regborn
 SWE
15387
–
5
Albin Ridefelt
 SWE
15472
15
6
Joey Hadorn
 SUI
23033
6
38
Ralph Street
 GBR
16782
641
7
Olli Ojanaho
 FIN
19846
7
18
Tomas Krivda
 CZE
28597
25
8
Emil Svensk
 SWE
16905
10
35
Havard Sandstad Eidsmo
 NOR
33052
11
15
Miika Kirmula
 FIN
11767
282
11
Isac von Krusenstierna
 SWE
25180
12
37
Loic Capbern
 FRA
8188
–
12
Simon Imark
 SWE
22867
13
91
Jonatan Gustafsson
 SWE
40367
250
14
Max Peter Bejmer
 SWE
7466
23
16
Florian Howald
 SUI
10810
266
17
Ruslan Glibov
 UKR
9910
18
367
Adrien Delenne
 FRA
19918
19
85
Riccardo Rancan
 SUI
18900
1112
20
Simon Hector
 SWE
20164
634
20
Anton Johansson
 SWE
20161
21
200
August Mollen
 SWE
40563
21
62
Aleksi Niemi
 FIN
18700
23
22
Martin Hubmann
 SUI
10851
39
23
Jannis Bonek
 AUT
23784
403
25
Topi Syrjalainen
 FIN
24296
–
25
Magne Daehli
 NOR
8654
26
45
Michal Olejnik
 POL
14406
27
32
Vojtech Kral
 CZE
12187
407
27
Milos Nykodym
 CZE
14322
29
81
Timo Suter
 SUI
23936
32
29
Soren Thrane Odum
 DEN
18651
30
43
Eirik Langedal Breivik
 NOR
32770
31
39
Akseli Ruohola
 FIN
24217
42
31
Lucas Basset
 FRA
7403
33
807
Tuomas Heikkila
 FIN
23025
34
75
Tino Polsini
 SUI
28365
645
34
Viktor Svensk
 SWE
33940
35
128
Alvaro Casado
 ESP
28538
60
36
Mathieu Perrin
 FRA
22868
37
190
Jakub Glonek
 CZE
24672
40
48
Bojan Blumenstein
 GER
7741
Women
WRE pos
sprint
WRE pos
Name
Country
WRE ID
1
1
Tove Alexandersson
 SWE
65
2
2
Simona Aebersold
 SUI
23032
6
3
Andrine Benjaminsen
 NOR
396
4
9
Elena Roos
 SUI
4961
453
4
Natalia Gemperle
 SUI
6259
5
14
Tereza Janosikova
 CZE
28127
7
5
Hanna Lundberg
 SWE
37614
14
6
Sara Hagstrom
 SWE
1997
9
7
Karolin Ohlsson
 SWE
4277
215
8
Lisa Risby
 SWE
4900
8
22
Lina Strand
 SWE
5654
16
10
Venla Harju
 FIN
4150
11
313
Eline Gemperle
 SUI
33988
24
11
Sabine Hauswirth
 SUI
2100
12
33
Aleksandra Hornik
 POL
19685
38
12
Marie Olaussen
 NOR
4291
13
–
Charlotte Ward
 GBR
6342
–
13
Johanna Ridefelt
 SWE
21094
15
24
Victoria Haestad Bjornstad
 NOR
23852
17
16
Marika Teini
 FIN
5868
18
41
Emma Bjessmo
 SWE
22886
19
25
Ane Dyrkorn
 NOR
26755
36
19
Paula Gross
 SUI
18906
20
137
Eef van Dongen
 NED
40634
64
20
Denisa Kosova
 CZE
3061
21
97
Malin Agervig Kristiansson
 DEN
36181
62
21
Evely Kaasiku
 EST
2672
22
37
Ingrid Lundanes
 NOR
25248
23
135
Hedvig Valbjorn Gydesen
 DEN
32310
25
67
Cecile Calandry
 FRA
33897
26
74
Ida Agervig Kristiansson
 DEN
40702
27
105
Inka Nurminen
 FIN
24183
294
27
Marion Aebi
 SUI
23
28
54
Martina Ruch
 SUI
18903
771
29
Andrea Svensson
 SWE
20204
51
30
Ida Haapala
 FIN
28437
–
31
Sanna Fast
 SWE
22905
32
50
Grace Molloy
 GBR
27559
43
32
Sandra Grosberga
 LAT
1865
445
34
Vendula Horcickova
 CZE
19096
35
196
Olena Babych
 UKR
25660
36
101
Ana Isabel Toledo Navarro
 ESP
33644
444
36
Miia Niittynen
 FIN
4161
–
39
Marianne Andersen
 NOR
113
41
40
Hanna Wisniewska
 POL
6443