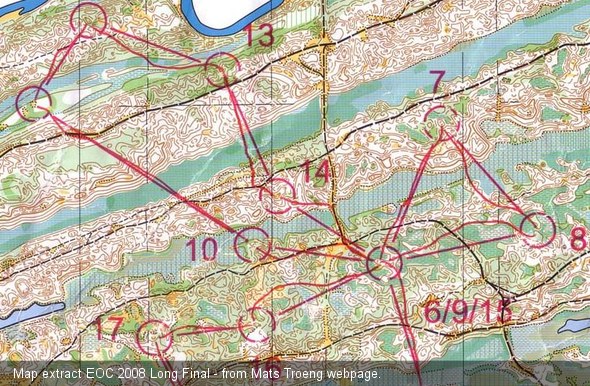 – One of the best and most varied Long distance courses I have run. Nice terrain and interesting orienteering all the way, is Mats Troeng's comment about the EOC Long Distance Final in 2008. Today's edition of January Classics takes us to Latvia!
From the official EOC 2008 webpage: The course-setters had made good work to prepare nice courses for the long distance finals. The terrain was very unuusal and it was changing all the time through the course. Runners had the possibility to run in the very fast, but also hilly places, there were place where they had to cross the big sand field that looked almost like Sahara, there were a lot of marshes full of water and at there were even parts with very green areas.
Some statements from the runners (several of the links are "dead" now – but the statements are still valid):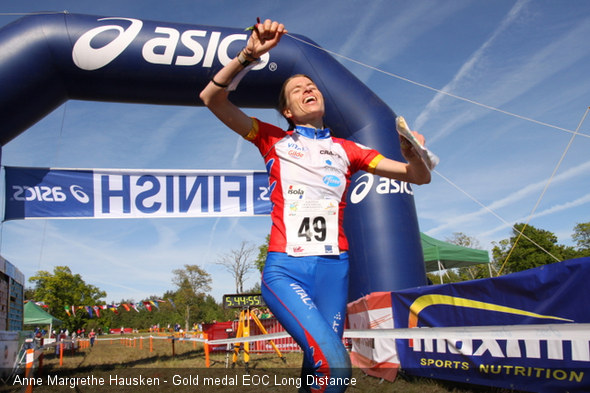 Webroute for selected leg: Leg 3-4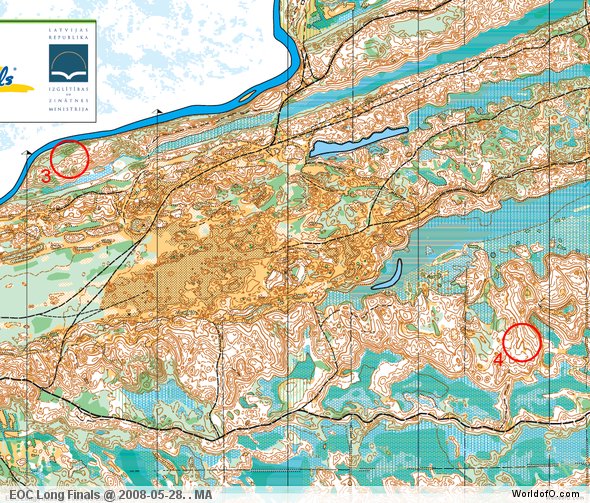 First take a look at the map above – and then draw your own route using the 'Webroute' below. Think through how you would attack this leg, and draw the route you would have made. Some comments about why you would choose a certain route are always nice for the other readers.
Complete course
Here you find the complete course and results: