Read about the fantastic achievements of 14 athletes and 2 teams who are nominated for The Orienteering Achievement of 2014. Then post your votes for your favourites – and be part of the drawing for prizes worth more than 4000 Euros!
The stories behind the medals and the achievements  is what makes the sport truly fascinating
Winning a gold medal at the World Championships is always a great achievement – but sometimes winning a Bronze medal can be an even bigger achievement – based on what your starting point was. The stories behind the medals and the great achievements  is what makes the sport truly fascinating! In "The Orienteering Achievement of the Year" these stories are highlighted – to make it possible to get a background for the amazing achievements.
The annual poll to find the best Orienteering Achievements of the year is organized by the major source for international orienteering news on the Internet – World of O.
Vote here by December 15th:
Note that there were so many fantastic orienteering achievements this year – highlighted in the suggested nominations by World of O's readers – that several who would have really deserved a nomination could not be included this year either.
Great Sponsorprizes for "Lucky voters"!
Sponsors for the Orienteering Achievement of 2013 are Five+Five days 2015 (Italy), Sun-O Barbate O-Camp (Spain), Riga Orienteering Week 2015 (Latvia), Bergen Sprint Camp 2015 (Norway), Scottish 6 Days 2015 – Highland 2015 (Scotland), Croatia Open 2015 (Croatia), OOCup 2015 (Slovenia) and Sälen 3+3 (Sweden). See all details about the sponsor in the sponsor section below (Hint: Scroll down and take a look to see which prize you want to win as you can mark it when you vote – there are many great prizes this year!).
Prizes valued to more than 4000 Euro are drawn among lucky voters & the ones suggesting nominations. The rules are as follows:
A person can only vote once in each of the categories (if several people share one internet connection, only one can vote, as the IP address is used to identify the voter along with the email-address of the voter).
Prizes from our sponsors will be drawn among all people voting.
In addition some sponsor prizes will be drawn among the ones suggesting GOOD nomination texts. Among all really good nomination texts, we will draw one or two of the great sponsor prizes.
The winners will be made public after the poll closes at World of O.
Timetable
On December 9th, all nominees are presented at World of O. The winner is decided in a vote amongst all the readers of World of O between December 9th and December 15th.
Spread the news
Help making the poll as representative for the international orienteering community as possible! Spread the news about the poll, by publishing an article about the election on your website, and encourage people participating. Please use this link:
Of all orienteering related websites with on average more than 50 visitors/day who link to the poll after it has been opened for voting, three websites will be drawn who will get a free "Sponsored Link" at World of O. Websites with on average more than 200 visitors/day will count triple when linking to the poll. Send an email to Jan@Kocbach.net with the sites address if you want to be part of this draw for free sponsored links. Sponsored links may be to any orienteering related page or product – must not necessarily be the website linking [PS! This year Facebook pages linking to the poll will be considered on a per-case basis if they have significant likes/interaction related to the poll – please contact Jan to ask].
Websites linking to the poll:
These images may be used when writing about the poll:


---
Event sponsor: Five + Five Days Tuscany 2015. 28th Sept – 2nd Oct 2015 or 5th – 9th Oct 2015
Prize offered: 1 package for 2 people for one week (7 nights) with accommodation BB formula, entry to the races including transport from/to races/event centre for Five + Five Days Tuscany 2015. To be chosen between one of the 2 weeks: 28th Sept – 2nd Oct 2015 or 5th – 9th Oct 2015. Value about 1400 Euro. Transferable to other person.
Follow the Sun in Italy and make your summer longer. Five days of orienteering in beautiful Tuscany. Read more at www.orienteering.it,  www.facebook.com/pwtorienteering and www.pwt.no.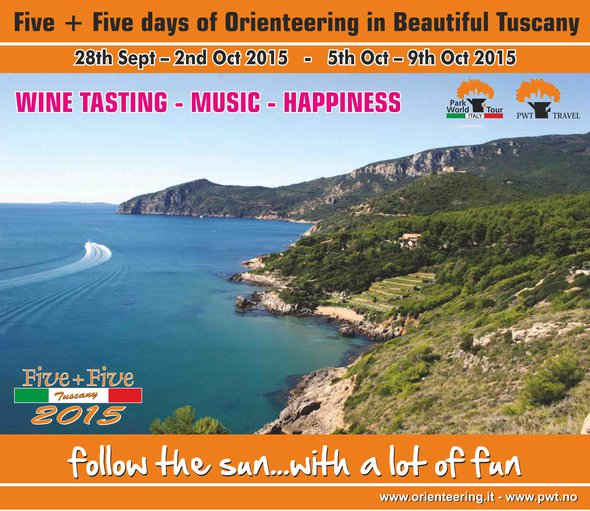 ---
Training camp sponsor: Big Sun-o Barbate training package 2015
Prize offered: Training Package for 2 persons (transferable to other persons), worth ca. 500 Euro,including 7 nights in Apartamentos Canos de Meca / Barbate and a 16 map O-package, for endless training at the Barbate-O-Camp.
Sun-o offers orienteering camp packages in South of Europe, combining high quality terrains and varied O-maps, in regions with rich culture and sunny climate. More info at sun-o.com.

---
Event sponsor: Riga Orienteering week 2015. April 14th – 19th 2015.
Prize offered: Package for two people consisting of: Paid entry to Riga Cup model event, Riga Cup races, paid accommodation for two in hotel from Friday to Monday (3 nights). Value about 250 euro. Transferable to other persons.
Riga Orienteering Week will be a memorable event with 4 training events from Tuesday to Friday and two day competition Riga Cup on weekend. We offer you to combine Riga as an architectural, artistic and cultural destination with an unforgettable week-long orienteering adventure in an exclusive sand dune terrain, provided to you by a professional team of organizers of orienteering events "Magnets" with 45 years of experience. Behold, experience, enjoy! More information at magnets.lv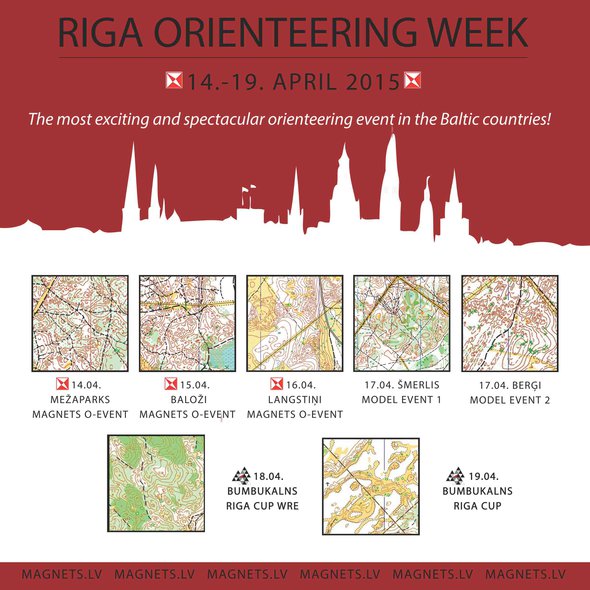 ---
Event sponsor: Scottish 6 Days 2015 (Highland 2015). August 2nd – 8th 2015
Prize offered: A package of two free entries to the Scottish 6 Days (Highland 2015) along with O-tops from the merchandise range and a copy of the book A Few Surplus Maps. Value about 400 euro. Transferable to other person.
Highland 2015 will be staged over the period 2nd to 8th August 2015, with the opportunity to spectate at the World Orienteering Championships and run on the same terrain including Darnaway and Glen Affric. For further information visit www.scottish6days.com/2015 The event centre is in Inverness, a perfect base for exploring the lochs and mountains, beaches and castles that are a feature of this area.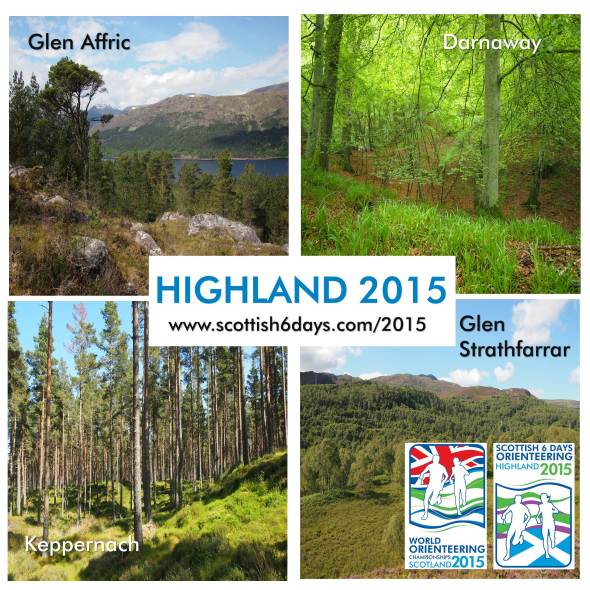 ---
Event sponsor: Croatia Open 2015. 27th July – 1st August 2015
Prize offered: Entry for Croatia open + accommodation at sport hall/camping + training maps for 4 persons! Value about 350 Euro. Transferable to other persons.
This 5-day orienteering event will again bring you to the Croatian mountains around Delnice, while the sprint stage will take place at the island of Krk. See you in Croatia from 27th July – 1st August 2015! More information at crochallenge.net/croatia-open-2015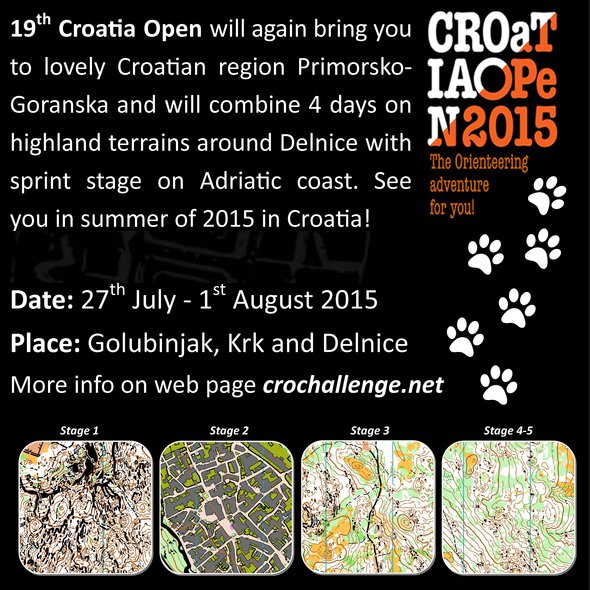 ---
Event sponsor: Bergen Sprint Camp – January 30th – February 1st 2015
Prize offered: 2 packages – each consisting of 2 complete Bergen Sprint Camp packages: Entry for all 4 races + training Friday morning + Saturday evening program consisting of presentations and dinner. Value about 375 Euro. Transferable to other persons.
For the 6th time in a row, BSC is held in the city center of Bergen, Norway. We provide all participants with challenging courses, good maps and interesting analysis of the sessions – hoping to improve the sprint orienteering technique for everyone. See more at Sprint-Camp.blogspot.no – including all courses and analysis from previous editions of BSC.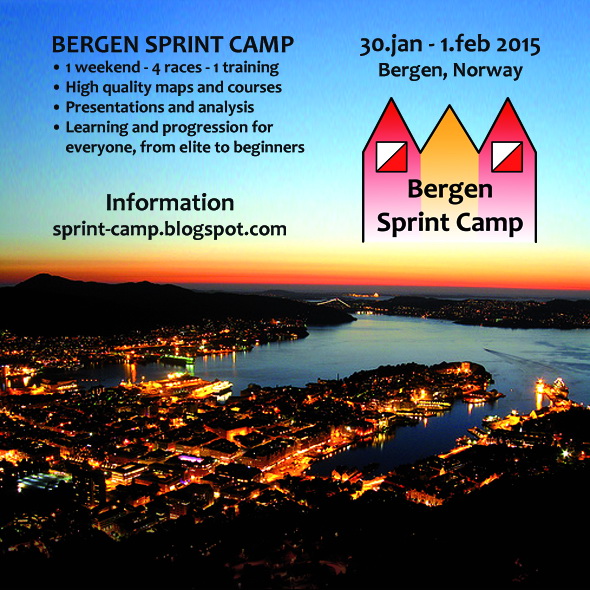 ---
Event sponsor: OOCup 2015. 25th – 29th July 2015
Prize offered: 2 packages – each for 2 people – consisting of: The complete 5 days OOCup competition + small Slovenia training package consisting of up to 3 training maps. Value up to 300 euro. Transferable to other persons.
OOCup is a 5 Day orienteering event organized annually in Slovenia. The event is famous for its Karst orienteering and excellent combination of orienteering and holidays. More at oocup.com.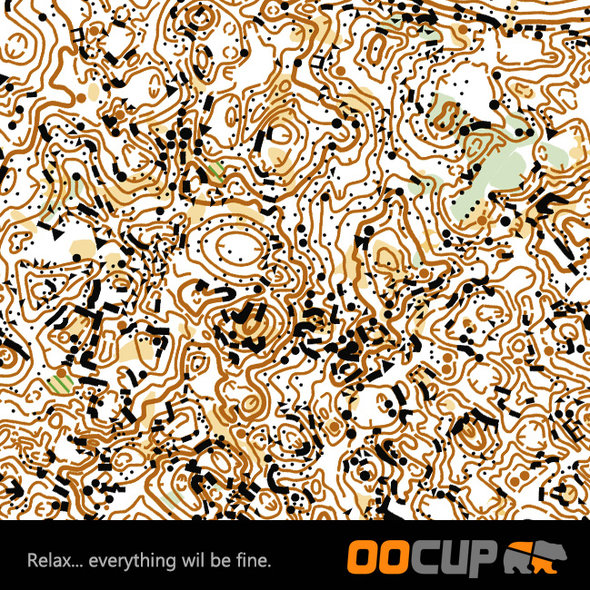 ---
Event sponsor: 3+3 Training & Race package 2015
Prize offered: Big 6-person "3+3 Training & Race Package" (3 competitions and 5 training maps for each person). Value about 450 Euro. Transferable to other persons.
In the beautiful terrain of Sälen we offer great trainings with controls in the forest for all ages. Prepare for O-Ringen 2016! More info at www.malungsok.se/traningar-i-salen.