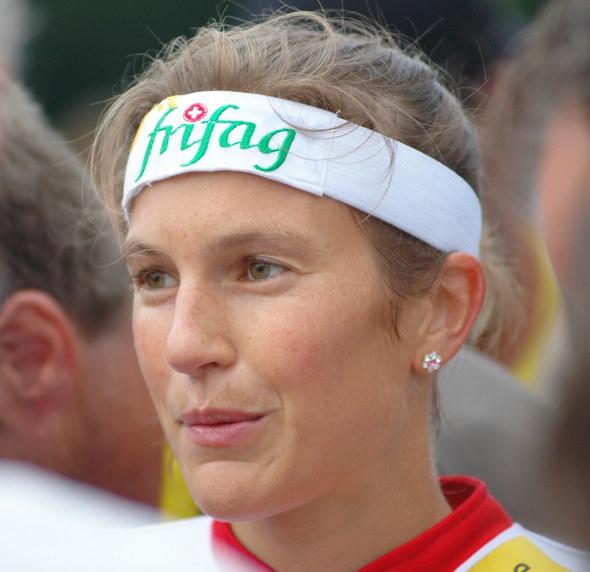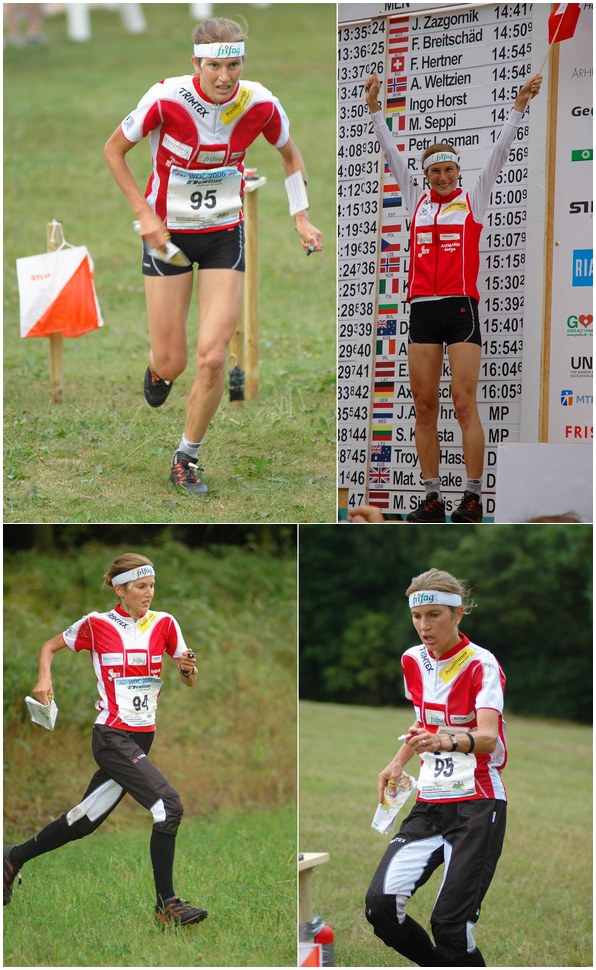 With the World Orienteering Championship gold medals in Long and Middle distances in Denmark in 2006, the Swiss runner Simone Niggli-Luder completed a collection of incredible 12 gold medals from World Championships in Orienteering between 2001 and 2006. This fantastic achievement was recognized as the "Orienteering achievement of the year 2006″ by the more than 1500 people voting in the "Best of Orienteering 2006″ poll staged by the two major source for international orienteering news – the website World of O and the magazine Orienteering Today.
It was a close call, though – with Australian junior Hanny Allston being only 25 votes behind Niggli-Luder. Allston was actually the only one managing to beat Niggli-Luder in an individual World Championships distance this year – and nearly managed to do the same in the poll for the achievement of the year 2006.
Orienteering Today: Congratulations Simone! You have won 12 WOC medals in the senior class, which is something incredible and something which was also greatly appreciated by people who voted in the Poll and gave you over 400 votes… Is there any of these medals which you are specially proud of?
Niggli-Luder: I think the four gold medals I won in Switzerland were very special, but also the last gold is always special. For me this is the gold I won in Denmark in Middle distance. It was a very good race for me and again I won after tough fight against Marianne, and again this was followed by this huge crowd of people, which made the atmosphere even more special.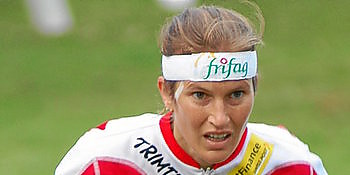 Orienteering Today: What do your days look now, in the middle of winter? Have you changed anything about your training or your preparations compared to the last years?
Niggli-Luder: Principally the training is the same, but every year I try to change something to make the training even better and of higher quality. I always try to find things to improve. Just a couple of days ago I came back from the Canary Islands from a training camp, where I was with my Swedish friends, which was very nice. The weather was sunny all the time, with temperatures about 25°C. Just perfect conditions for training. The only bad thing about it was that I am in Switzerland right now, where we have lots of snow and temperatures below zero. It was a hard change :-)
Orienteering Today: Do you need to do special thing to motivate yourself now during this period to go on?
Niggli-Luder: For me it's not a big problem, I really like to train and if the weather is nice outside and I feel my body is ready and healthy, then I have really no problem to motivate myself for training. Perhaps it would be different if I got injured or something, but right now it feels really good to be out and training.
Orienteering Today: Are you hungry for the 2007 season to begin?
Niggli-Luder: Yes. I really am. Two weeks ago we had the first competition in Switzerland. And I really felt hungry and happy to be able to compete again. So I really look forward to 2007 and the challenges ahead.
(read the rest of the interview in Orienteering Today Issue 01/2007)
The best man in the "Orienteering achievement of the year 2006″ poll was Jani Lakanen of Finland. However, Lakanen is not disappointed by being beaten by the two women. – Third is a wonderful place! I think that Sime and Hanny have deserved their places in that list. Sime has been many years in a class of her own and Hanny surprised everybody by beating Sime :), Lakanen comments. And Lakanen also has his goals for 2007 ready: – My goal is to improve my middle orienteering. I still miss a WOC medal in middle distance (4. in 1999 and 2001) and I want to win Jukola and Tiomila!, just being back from his best training camp ever in South Africa.