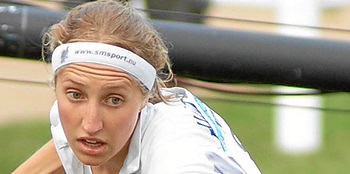 a runner who managed something very few thought would be possible: winning the WOC Sprint distance in Århus when still being a junior – and topping this with becoming the first non-European World Champion in orienteering!
For this achievement, Hanny Allston got 409 votes in the "Orienteering Achievement of 2006″ Poll – and claimed the second spot. Last year Allston showed the whole world that it is possible to reach for the absolute top in this sport even when you don't live and train in Scandinavia or Europe. She got noticed when she achieved, as 19-year-old, a 6th place in the WOC Long distance in Japan. One year later she was back on the WOC scene and at the age of 20 she claimed WOC gold in Sprint!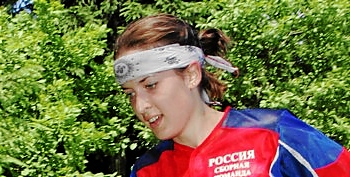 In the "Best Junior 2006″ category, Tatiana Kozlova claimed the second spot with 172 votes. Kozlova is gold medalist from JWOC Relay in 2006, and holder of the 5th place from the JWOC long 2006. This Russian is exceptional in Ski-Orienteering too: three gold medals and one silver from the Junior World Championships in Russian Ivanovo last February are certainly a solid proof of her outstanding skills.
One spot left
Minna Kauppi, Emil Wingstedt, Simone Luder or Kajsa Nilsson? These are the 4 world class runners not being named yet in the "Achievement of the year" category – and there is only one spots left on the podium – the three others are no inside the Top-6! Tomorrow you will now who the orienteering community named for the "Orienteering achievement of the year 2006″ and the "Junior of the year 2006″!