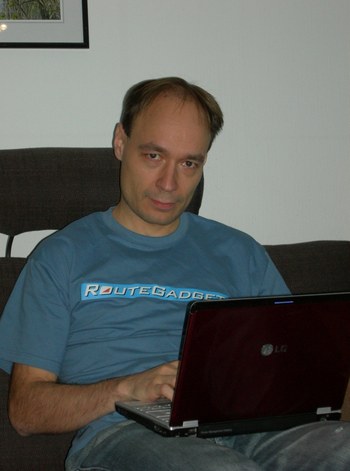 Finnish Orienteering Gala: Creator of Routegadget – Jarkko Ryyppö – was last weekend given the prize "Orienteering person of the year" for his work on the orienteering route choice program Routegadget. It is very good to see that Ryyppö gets his well deserved honor for his inspiring work that has helped promoting orienteering – and also helped thousands of orienteers all around the world to understand their mistakes. – It has been just a hobby and I did only for fun, never took it so seriously, Ryyppö comments to World of O. And fun it is – for everybody!
Free to install
Routegadget is free to download and install on your own server – or your own local computer. More than 100 clubs in 24 countries have registered their Routegadget installations – using it for several thousand competitions. In addition, there are hundreds of unregistered installations around. Take a look at all the registered installations around the world here. From there you also find the download page (Note! some technical knowledge is required to install Routegadget locally/on your own server).
PS! There is also an alternative online routechoice program available – Runoway – but it is not possible to install this on your own server.