One leg with potentially interesting route choice alternatives each day until Christmas is the topic of this years Advent Calendar here at World of O. Did you miss Day 1-4? No problem – so did I – so just enjoy the last 19 days instead.
Today's leg is the 9th leg in this years Norwegian Champs middle distance (homepage of event here – full results here). This was the longest leg in the course, and although there were some route choice alternatives, the main challenge was to keep to your plan. Route choice and split time of the fastest runners on this split (Note! Only times of runners who have drawn their route choice in RouteGadget are included in the list – both for times on this leg and for the total times):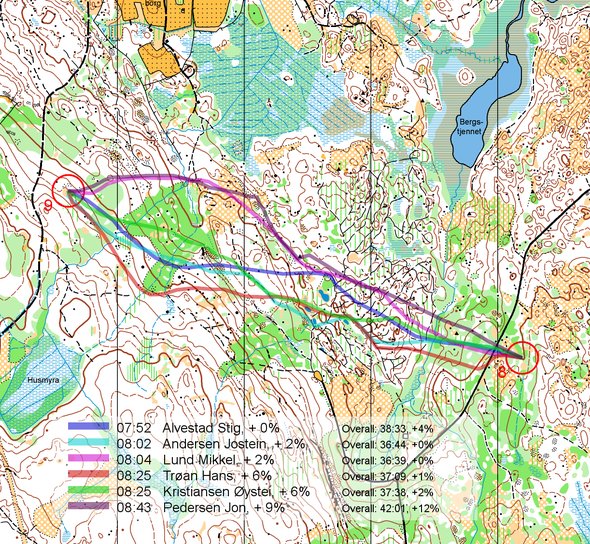 Update 2020: WebRoute
Back in 2007 there was no WebRoute in Route to Christmas – this has been added in March 2020. And unfortunately there is no 'blank map available' either. You can still draw your own favourite route using the 'Webroute' below. Think through how you would attack this leg, and draw the route you would have made (even if it is difficult when you see what the athletes did).
I'll leave the analysis to you – please put any quick analysis you have in the comments here:
Source: Routegadget from Norwegian Champs middle distance. I'm currently trailing through Routegadget.net for more interesting legs for this Advent Calendar from all over the world. If you have any legs that could be of interest to the readers, please drop me a message at jan@kocbach.net.
PS! As a bonus for the missing days 1-4, I'll put in a few more legs from the Norwegian Champs middle distance for today.