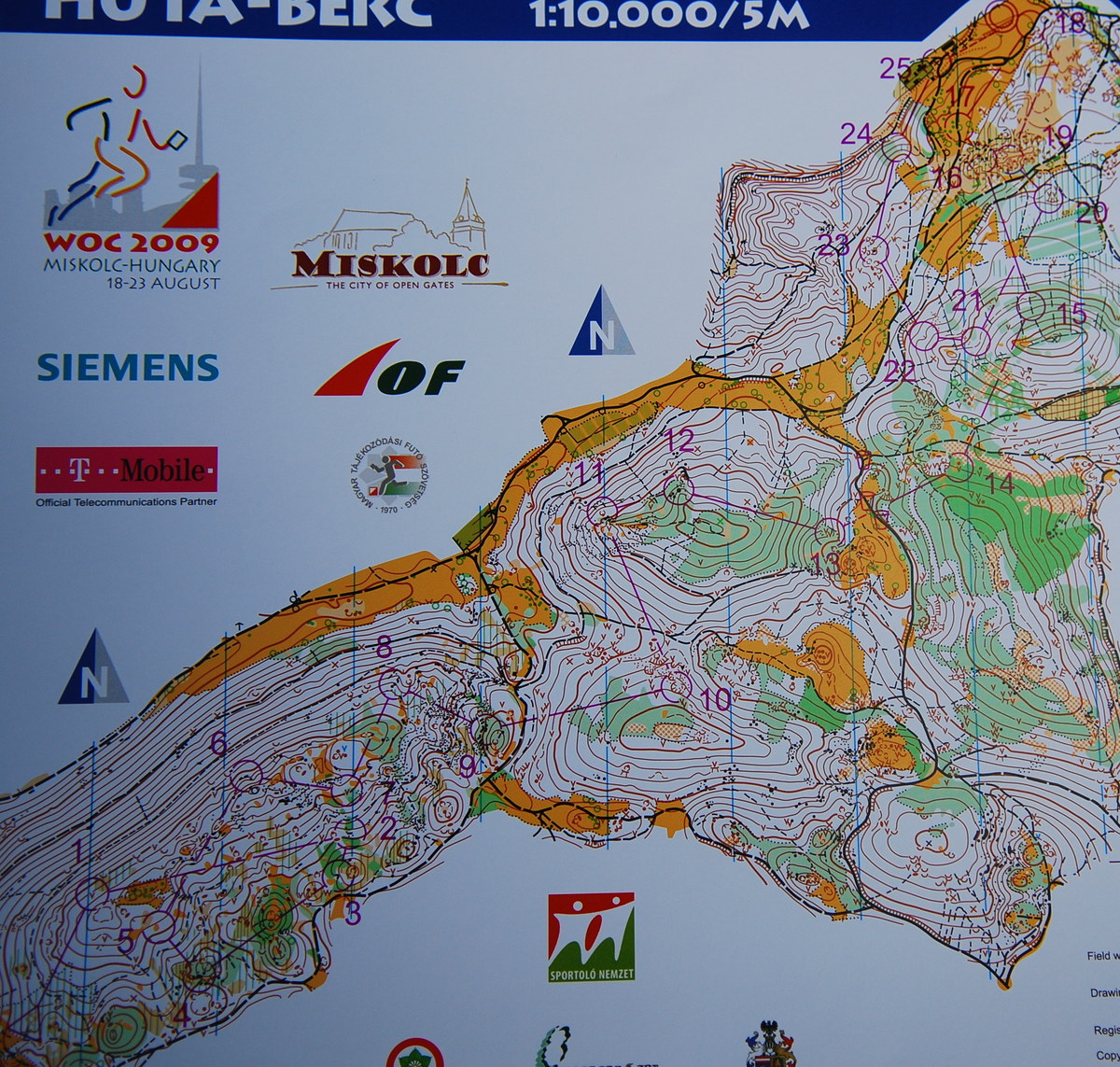 Thierry Gueorgiou and Dana Brozkova took the gold medals in todays World Orienteering Champs middle distance. – My first middle distance victory since last year in Olomouc, a very happy Gueorgiou said after receiving his Gold medal. Brozkova has also not been on the top the since winning gold in the long distance last year.
– I have had many problems with injuries the last year. Only the last 14 days I have started to feel better, says Brozkova.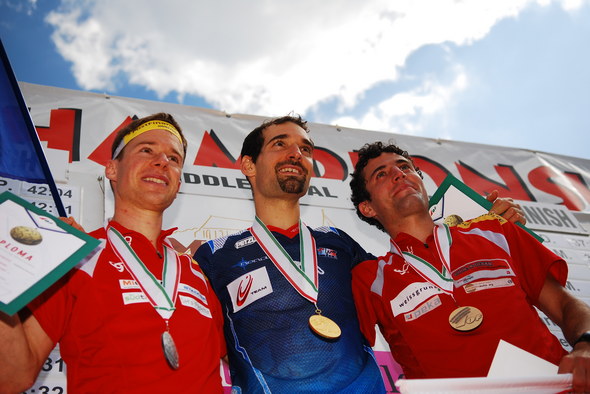 Tricky terrain – bad runnability
Todays courses were quite tricky – many runners lost their medal possibilities by doing mistakes in the Hungarian forest. – It was very though running in this forest, Gueorgiou said after his race. There were lots of trees lying on the ground – making runnability bad.
Below you see the maps for men and women. The same terrain will also be used for the relay on Friday.
Results Men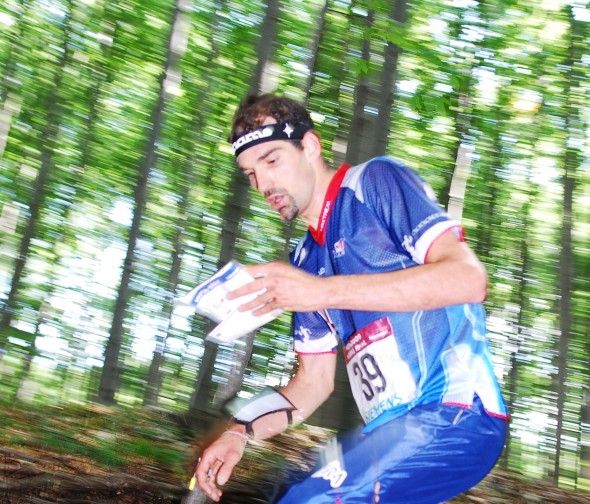 1. Gueorgiou Thierry (FRA) 37:14
2. Hubmann Daniel (SUI) 37:43
3. Merz Matthias (SUI) 38:10
4. Mueller Matthias (SUI) 38:45
5. Gonon François (FRA) 38:48
6. Andersson David (SWE) 39:09
Results Women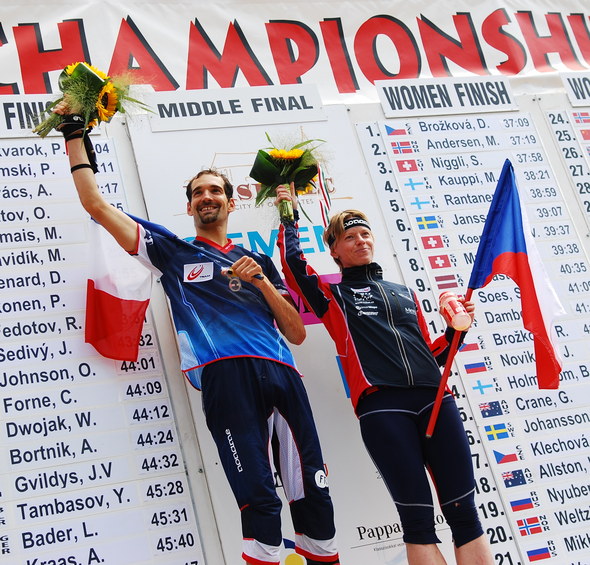 1 .Brožková Dana (CZE) 37:09
2. Andersen Mariann (NOR) 37:19
3. Niggli Simone (SUI) 37:58
4. Kauppi Minna (FIN) 38:21
5. Rantanen Merja (FIN) 38:59
6. Jansson Helena (SWE) 39:08
WOC 2009 LiveBlog
The WOC 2009 LiveBlog was a good place to follow WOC Middle online today. You can replay some of the action below. There is also a mobile version of the LiveBlog here.