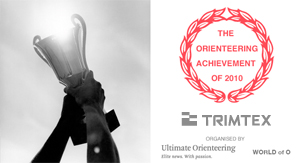 Great prizes from Trimtex, OOCup, Portugal O-meeting, Kopaonik Open and Fjord-o Arctic Midnattsolgaloppen are to be won in "The Orienteering Achievement of 2010″. One of the events even offers a full package including accommodation as the prize! Read on to see more about the prizes and sponsors! Winners are drawn among all voters in "The Orienteering Achievement of 2010″.
Nominated runners will be presented tomorrow – Tuesday November 30th – and then it will also be possible to start voting for The Orienteering Achievement of 2010.
» Click here to go to the voting page
» See here for all info about The Orienteering Achievement of 2010
Main Sponsor: Trimtex
Trimtex Sport, based in Norway, is one of the main producers of orienteering sportswear. Since its foundation in 1976 with base in the orienteering market, Trimtex Sport has been producing sportswear with focus on unique colours and designs, for clubs and corporations. Today, Trimtex Sport is the proud maker of outstanding sportswear, which is carefully designed from top to bottom to fit the customer's needs and specifications.
Trimtex Sport is, like last year, the main sponsor or The Orienteering Achievement 2010 election and they are generous to give the following prizes:

---
Event sponsor: Fjord-o Arctic – Midnattsolgaloppen 2011
Fjord-o Arctic Midnattsolgaloppen is the biggest and most popular event which is regularly organized north of the polar circle. Fjord-o is known for its mix of interesting orienteering with wonderful nature between fjords and mountains. Fjord-o 2011 is organized from June 28th until July 1st 2011.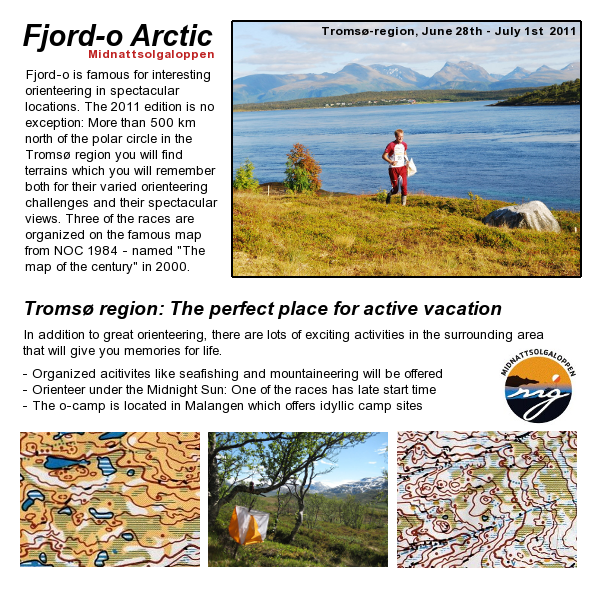 ---
Event sponsor: Kopaonik Open 2011
Kopaonik Open is held since 2001 on beautiful terrains in the national and tourist centre Kopaonik in Serbia. Kopaonik is the biggest mountain of central Serbia, spreading its wide mountain-ridge 83km long. Kopaonik is also called "Mountain of the Sun" – with almost 200 sunny days annually. Kopaonik Open 2011 is organized in Kopaonik from July 12th until July 17th 2011.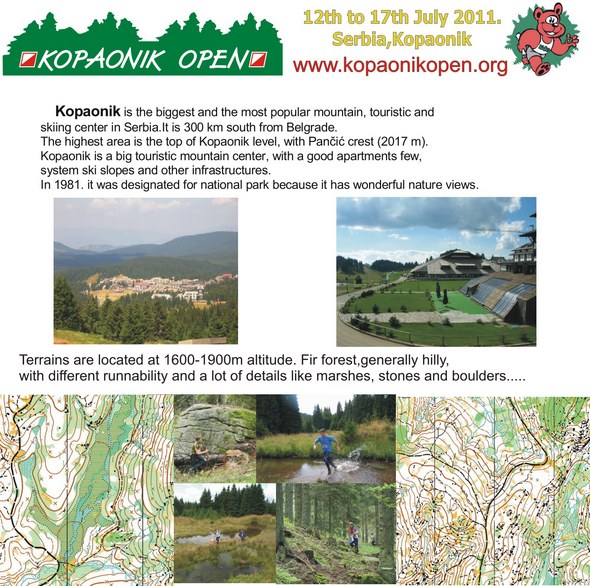 ---
Event sponsor: OOcup
OOCup is a popular Slovenian event which is famous for its interesting karst orienteering and great nature. OOCup 2011 is organized from July 22th until July 26th.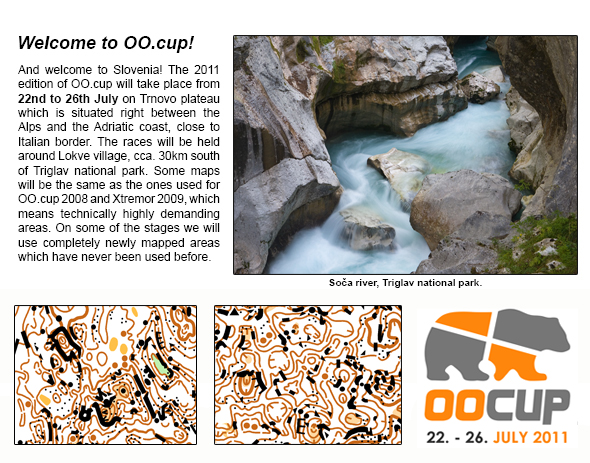 Event sponsor: Portugal O-meeting 2011
For the second time in its history, Grupo Desportivo dos Quatro Caminhos organizes Portugal "O" Meeting. The Portugal "O" Meeting is a foot orienteering event, counting for IOF's World Ranking (IOF WRE) and for the Portuguese Orienteering Federation's Cup, open to people of any age, that may participate in the competition or open classes, individually, or in a group.
Portugal "O" Meeting 2011 is organized in the surroundings of Portalegre from March 5th until March 8th 2011.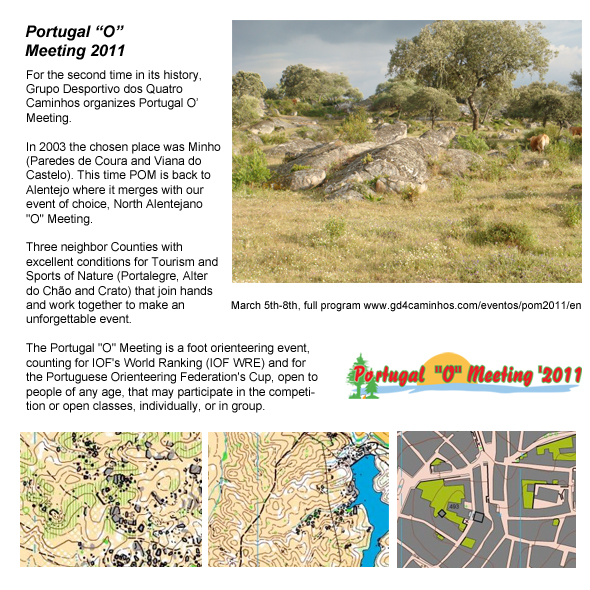 Spread the news
Help making the poll as representative for the international orienteering community as possible! Spread the news about the poll, by publishing an article about the election on your website, and encourage people participating. Please use this link:
Of all websites with on average more than 50 visitors/day who link to the poll after it has been opened for voting, five websites will be drawn who will get a free "Sponsored Link" at either World of O or Ultimate Orienteering. Websites with on average more than 200 visitors/day will count triple when linking to the poll. Send an email to Jan@Kocbach.net with the sites address if you want to be part of this draw for free sponsored links. Sponsored links may be to any orienteering related page or product – must necessarily by the website drawn.