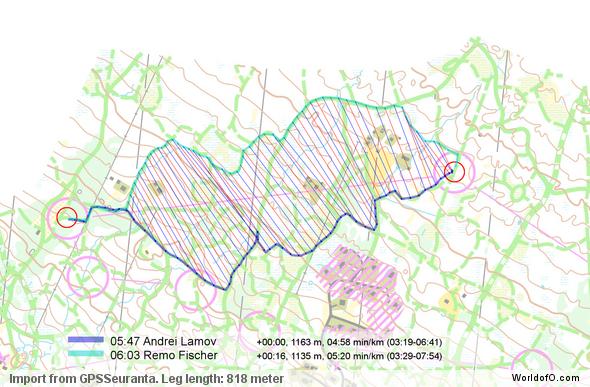 The GPS tracking from today's Ski WOC Mixed Relay with one man and one woman on the team – each skiing approximately 3 x 10 minutes should be interesting to watch! (Update: No GPS tracking – but still very interesting with live headcam from the course – following the top teams). There is also live web-TV and live results from the Ski WOC in Sweden. The start for the mixed relay is from 15:00 CET.
The organisers have been offering both demanding courses and demanding weather – with the high pressure of a relay there is going to be a lot of action in today's Mixed Relay. With a rest day on Friday, most teams will have top skiers on today's Mixed Relay teams. Below you see interviews with the winners from the Middle and Sprint (video by the organizers).
Update 24.03.2010 10:30 CET! For those understanding Norwegian, Ski-o.com has taken a look at today's favourites and a bit about the background for the mixed relay in the Ski-WOC program. To summarize in English: Russia and Sweden are held as the absolute favourites for the mixed relay, with Finland and Norway right behind them. Outsiders for a medal are Switzerland, Czech Republic and Kazakhstan (Based on comment from Sindre H. below).
Take a look at this O-Route Challenge from Ski WOC Sprint to see some of the challenges the athletes are up to in Sweden these days. See also the graphical analysis of one of the legs from the middle distance above – and another one below the videos.
Ski WOC 2011: Middle winners from SkiOTour Club on Vimeo.
Ski WOC 2011: Sprint winners from SkiOTour Club on Vimeo.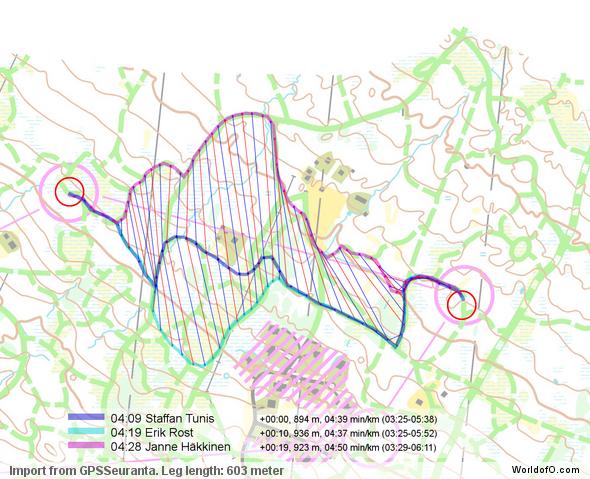 Program
Tuesday March 22nd. Sprint, 10:00 CET
Wednesday March 23rd. Middle, 10:00 CET
Thursday March 24th. Mixed relay 15:00 CET (2 skiers on each team, 3 times per skier)
Saturday March 26th. Long 10:00 CET
Sunday Match 27th. Relay 10:00 CET
Links