Posted by Jan Kocbach, 14 Jul 2012@22:54
What a day for Switzerland! In courses with a lot of technical route choices, nobody could beat the Swiss runners in the WOC Sprint in Lausanne today. Simone Niggli took her 18th WOC gold medal – Matthias Kyburz his first.
In the women's class Danish Maja Alm gave Niggli a fight – but in the end the victory margin was more than 30 seconds. The place for third was fought between two Swedes – Annika Billstam and Helena Jansson – with Billstam winning the bronze duel with 2 seconds.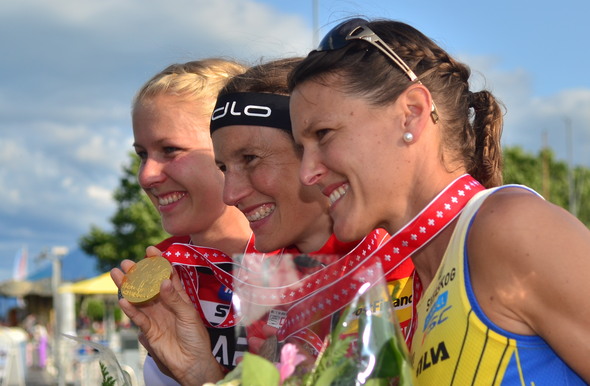 In the mens class everything was about Matthias and Switzerland. Kyburz was 17.5 seconds ahead of Merz with Müller another 10 seconds down. Best non-Swiss runner was Scott Fraser – 39.2 seconds down.
Maps
Already to the first control (see above for the mens race) there was a challenging leg where it is not easy to see the best solution. The best solution seems to be going right – which is also the shortest route –  marked in blue with length 276 meter in the illustration. The Swedish favourites Jerker Lysell and Jonas Leandersson lost 25 and 23 seconds each, respectively, already to the first control.  Lysell went left (green variant) – Leandersson took the red variant.
From then on, many legs had tricky route choices were you have to have a detailed plan before you leave the control on a leg – if not you loose time. Speed adaption was necessary, though, as there were quite a few "transport legs" which took you to the next area with tricky route choices. Knowing when to speed up and when to read the map was critical today.
Best ever!
Congratulations to Lizzie Ingham for the best ever WOC result as far as I can see in my database  - 9th place for her! Maja Alm took the best ever sprint result for a Danish with her second place today. Several other runners did also set personal best for their country today – the full list is in the table below (please let me know if I missed any results).
Results
Men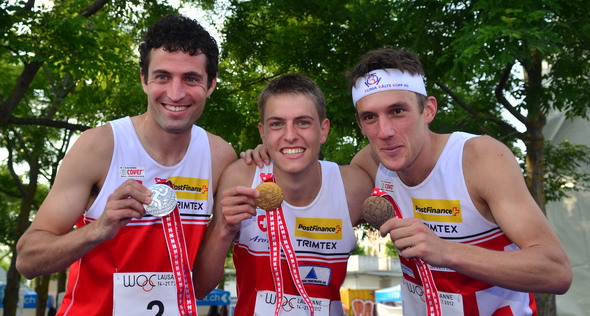 1   Matthias Kyburz SUI 15:32.0 0:00.0
2   Matthias Merz SUI 15:49.5 +0:17.5
3   Matthias Müller SUI 15:59.0 +0:27.0
4   Scott Fraser GBR 16:11.2 +0:39.2
5   Andrey Khramov RUS 16:22.7 +0:50.7
6   Tuomo Mäkelä FIN 16:32.9 +1:00.9
7   Jonas Vytautas Gvildys LTU 16:33.8 +1:01.8
8   Zsolt Lenkei HUN 16:39.5 +1:07.5
9   Søren Bobach DEN 16:43.7 +1:11.7
10   Vojtech Král CZE 16:45.0 +1:13.0
Women
1   Simone Niggli-Luder SUI 15:43.7 0:00.0
2   Maja Alm DEN 16:20.2 +0:36.5
3   Annika Billstam SWE 16:28.0 +0:44.3
4   Helena Jansson SWE 16:30.2 +0:46.5
5   Rahel Friederich SUI 16:33.1 +0:49.4
6   Venla Niemi FIN 16:39.4 +0:55.7
7   Claire Ward GBR 16:49.4 +1:05.7
8   Lena Eliasson SWE 16:56.9 +1:13.2
9   Lizzie Ingham NZL 17:07.2 +1:23.5
10   Silje Ekroll Jahren NOR 17:12.8 +1:29.1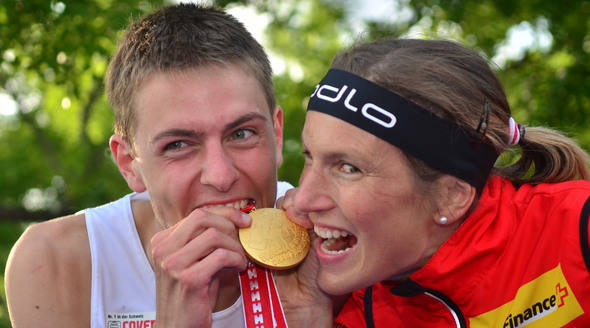 ¨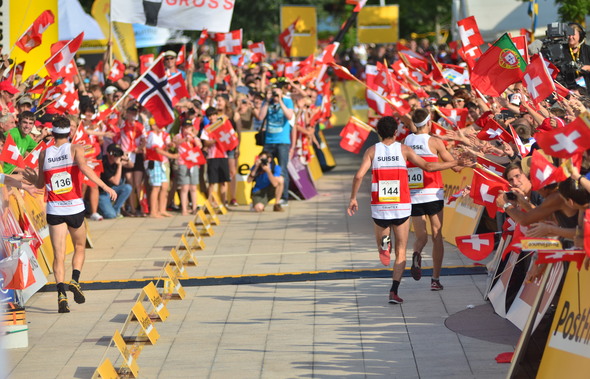 Possibly related posts