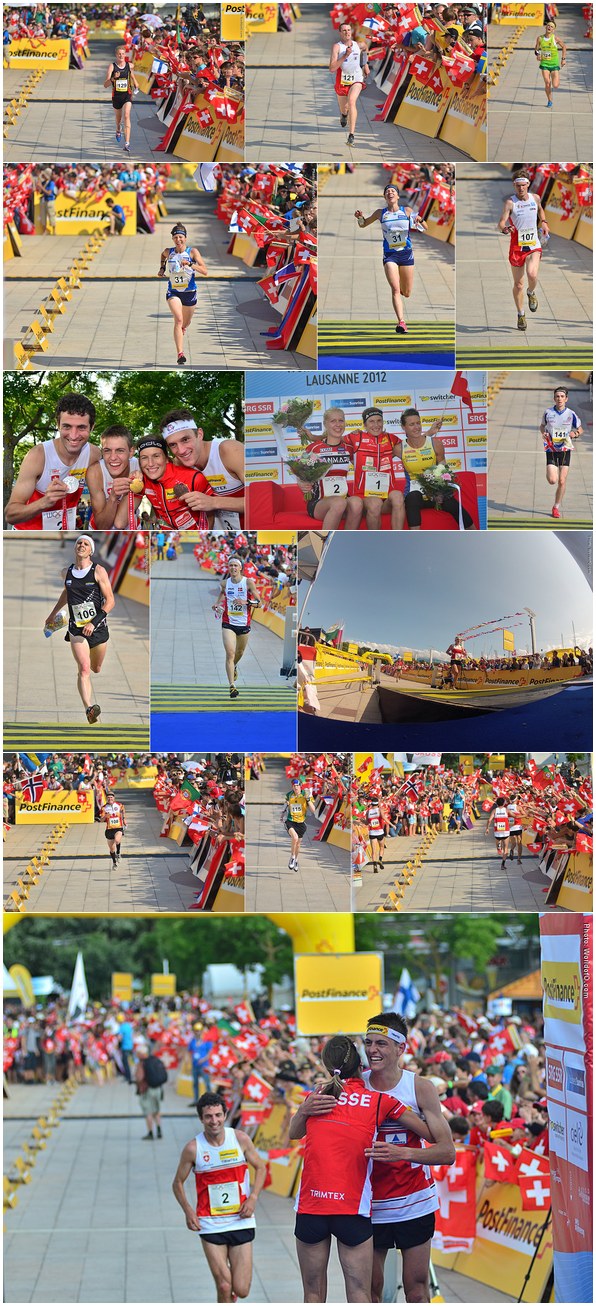 Pictures of almost all runners – 800 pictures in total – for the WOC Sprint day have now been added to the World of O runner database along with WOC 2012 Team overviews. What a great sprint day in Lausanne! The pictures are sorted by runner or by country. Take a look at the pictures and find your favourites!
Possible ways to locate the pictures:
Team overviews: Results by country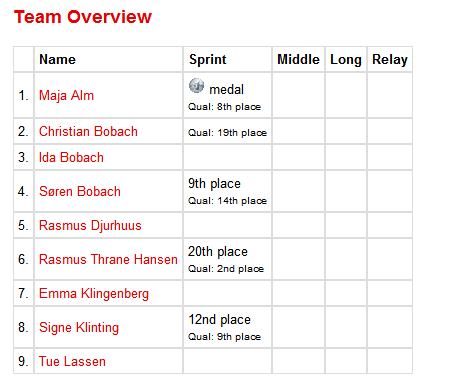 Results by country are now also updated in the WOC 2012 athlete database. Above you see a snapshot of the team overview for Denmark – who was very successful at the sprint.