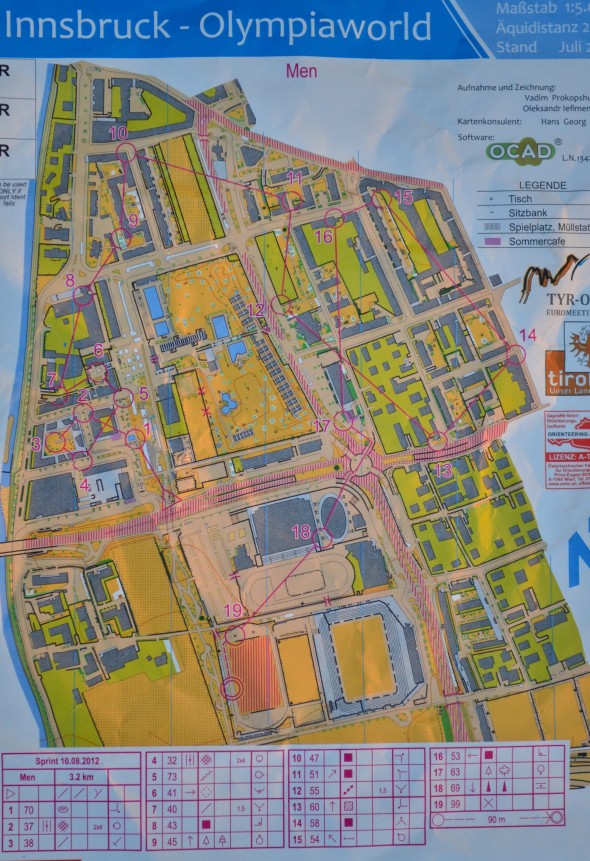 Victory for William Lind (Sweden) and Tereza Novotna (Czech Republic) in today's Euromeeting Sprint in Innsbruck, Austria. The runners were met by fast courses in the flat "Olympiaworld" area just outside the city center of Innsbruck.
Lind finished 14 seconds ahead of Vojtech Kral (Czech Republic, 10th in WOC 2012 sprint) with Gustav Bergman (Sweden, 8th in WOC 2012 middle) in third. In the women's class Catherine Taylor (Great Britain) took silver only 4 seconds behind Novotna with Annica Gustafsson (Sweden) in third.
Euromeeting is usually considered as a place where the B-Team runners meet – but this year several teams sent good runners and use it as part of the preparations for WOC 2014 in Italy. Sweden has several WOC runners at the startline – traveling directly to a training camp in Asiago starting Sunday – and so has Czech Republic and some of the other teams.
While today's sprint was categorized as easy by many of the runners – tomorrow's middle distance is expected to be the exact opposite.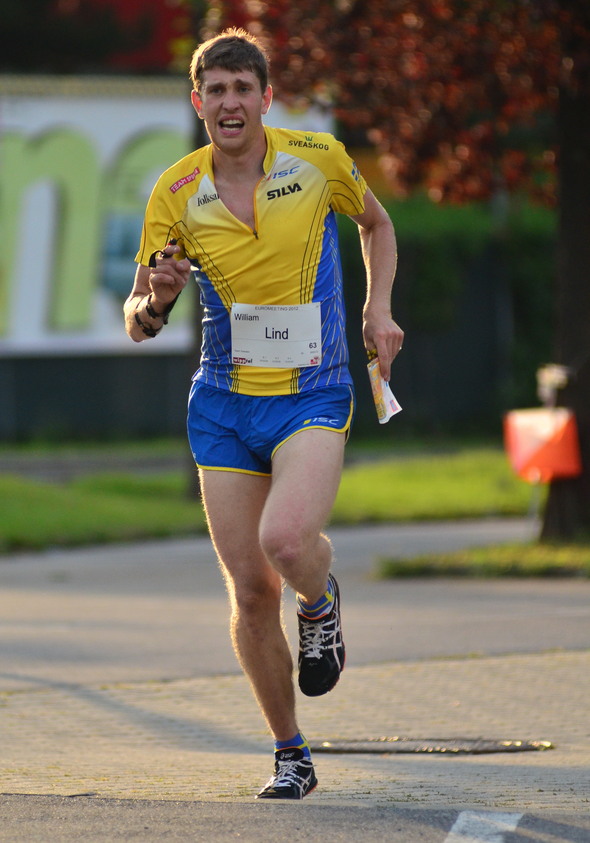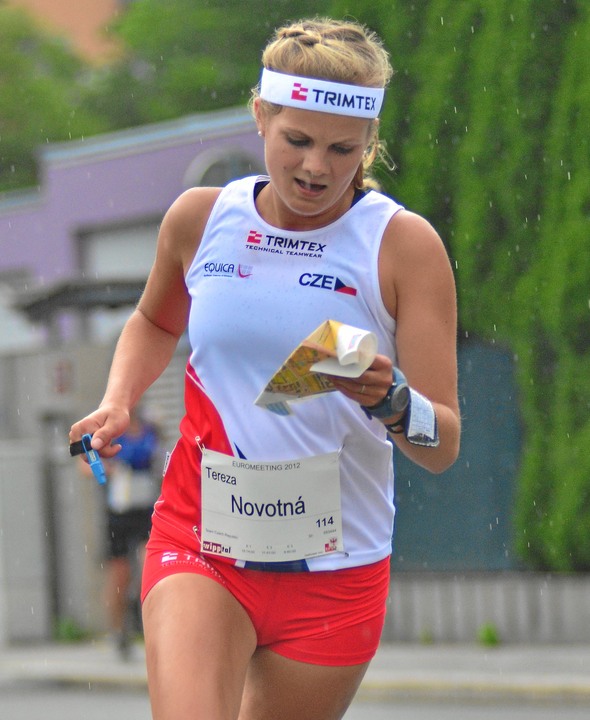 Maps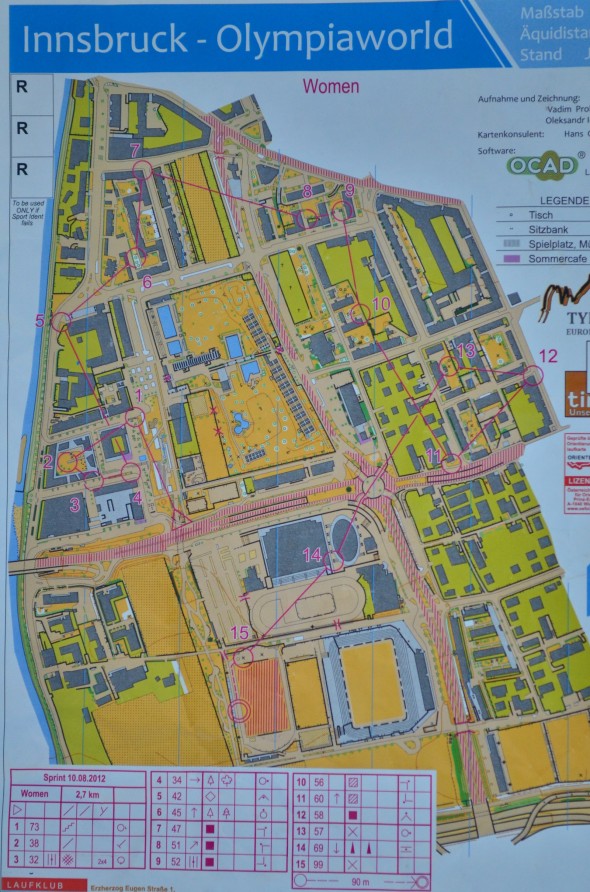 Results
The following results are a photo of the final results. Full results will be available later on the Euromeeting organizer's webpage.
Men