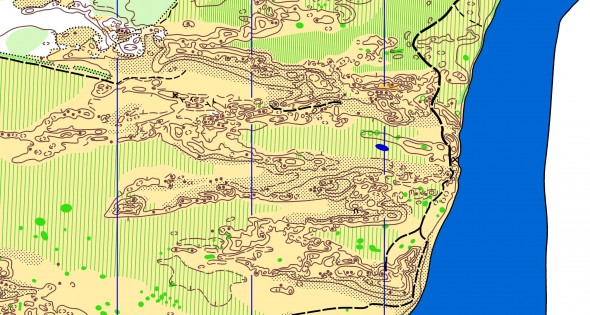 – The World Cup middle distance race is held on a brand new map which is coastal open sand dune and then 15% pine forest. I expect to be very sandy and rough in the open so not that fast km rates, event speaker Duncan Morrison explains about the first World Cup race of the season.  The map sample above is from a similar terrain.
Live stream and live results. First start is at 21:30 CET / 09:30 local time (note that both live stream and live results have been unstable during Oceania 2013 so far)
– Rumour has it that the map is very complicated with lots of contour features. The organizer struggled to read it at 1;7,500. The mapper said lots of generalisation had to be done to make the map readable, Morrison continues.
Duncan Morrison is brother of Ross Morrison – one of the New Zealanders who hope to repeat Alistair Landels win from 1994 – the last (and only) time a World Cup race has been held in New Zealand (location in Google maps).  Below you see the model map – and you can also see one of the maps from Oceania 2013 (accompanying spectator event) here. The course planner for the middle distance race is Yvette Baker, who as Yvette Hague took the gold medal at the short distance in the 1999 World Championships in Scotland.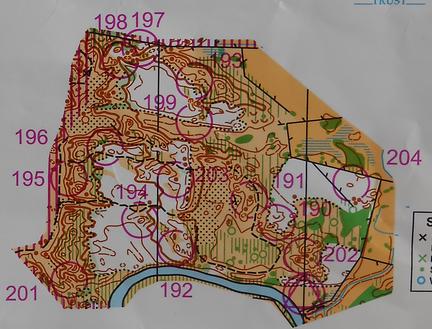 Top athletes missing – still excellent start fields
With a 20+ hour travel from Europe and a very early season start, there are several top runners missing on the start list. Still, 120 runners from 20 countries are present. Of the Top 12 on the World Ranking list only half are on the start list among the men ; Thierry Gueorgiou (and the rest of the French team), Dmitriy Tsvetkov (and the rest of the Russian team except for Tatiana Riabkina), Middle distance World Champion Edgars Bertuks and silver medalist Valentin Novikov, Scott Fraser and Frederic Tranchand are among the runners who are notably absent. Among the women it looks a lot better – all Top 12 are present in New Zealand except for the number one Simone Niggli.
Among the biggest favourites today will be the Swiss, Norwegians and Swedes – look out for Olav Lundanes who is said to be in good shape. However, the off-season timing and the special terrain may make room for some surprises. In the women's class everything is more open than usual without  Simone Niggli on the start list. Minna Kauppi, Helena Jansson and Tatiana Riabkina are among the biggest favourites.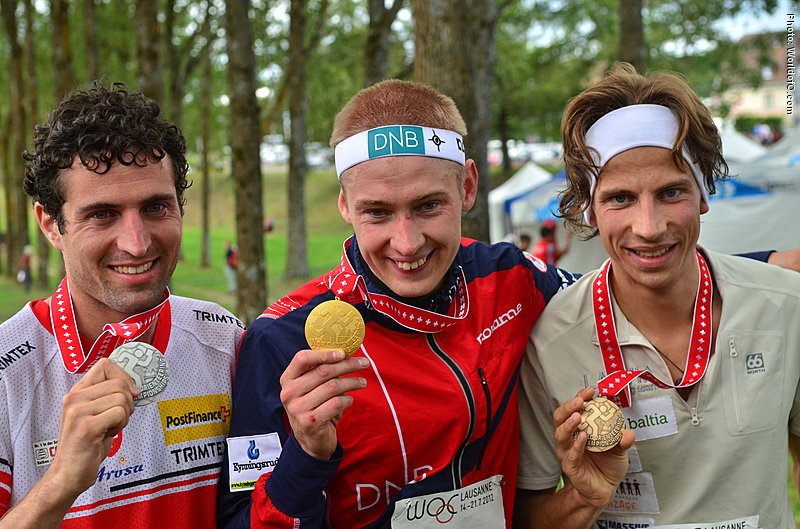 Both Olav Lundanes (middle) and Matthias Merz (left) are among the favourites today. Edgars Bertuks (right) is currently preparing for the rest of the 2013 season in Portugal.
Two more World Cup races
The World Cup continues with a sprint in Wellington on Monday/Tuesday local time and a prologue + middle distance chase start format race next Sunday local time.